Your Profile is a part of your digital business card and will appear on all pieces of content and communications including social media/web posts, lead opt-in form, newsletters, targeted emails, and campaigns. It's critical to keep your Profile update-to-date and professional.

In this article, you'll learn how to create a Profile or edit an existing Profile(s).


Your Profile includes the following details:
First name, last name, designations, email address, title, contact phone number(s), social media, website link(s), a call-to-action, physical address, signature, and a professional headshot.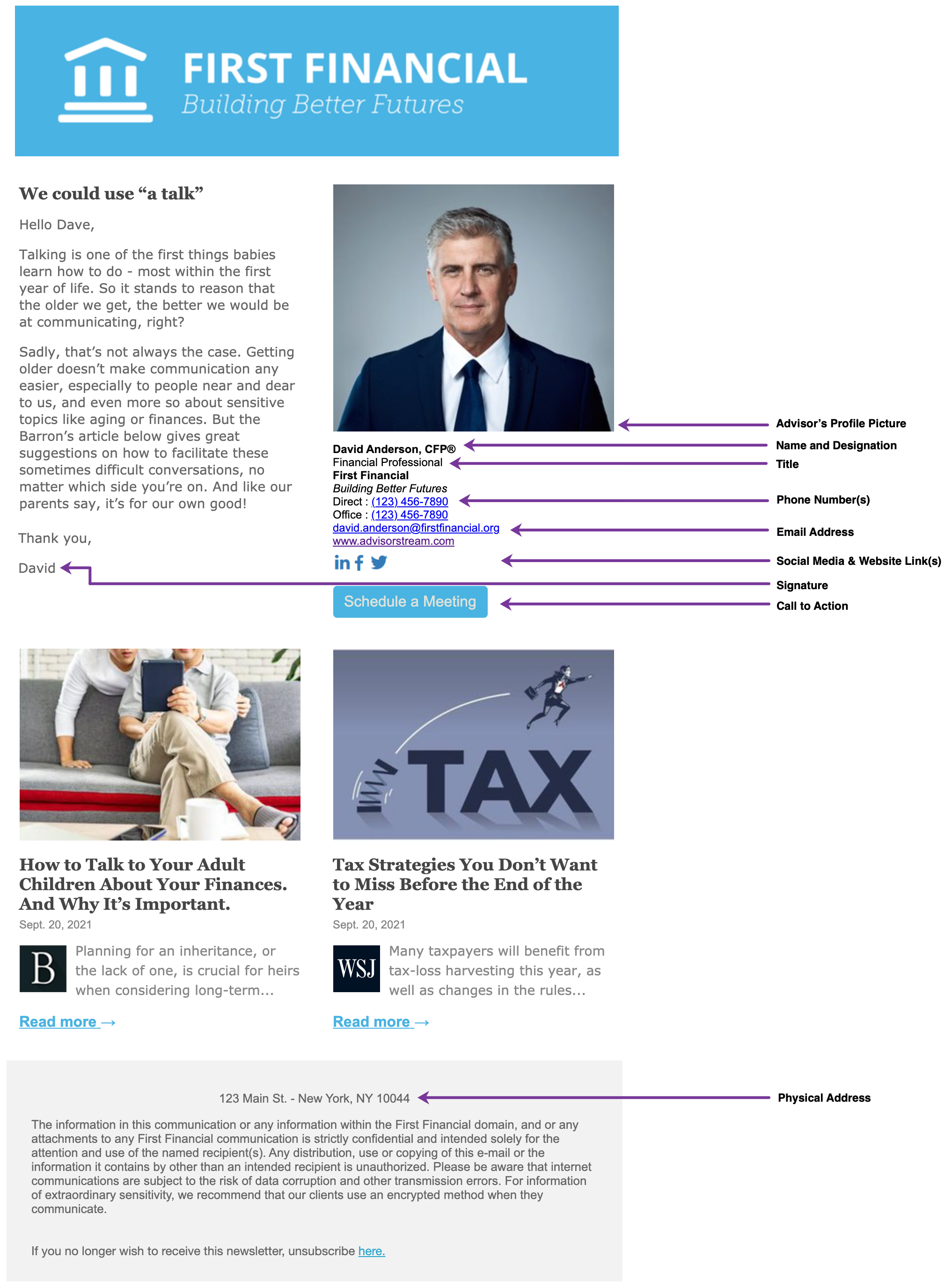 To Create a Profile:

1. Click your name or username at the top right and then Account & Settings
2. This will launch you into the Profile & Branding of your Account & Settings
3. Click into the + Add Profile
4. This will launch the Profile form, fill out all fields -[email and physical address are mandatory]
5. Click Save

If you are on an integrated compliance workflow, changes will not be reflected until compliance approval is obtained. You will receive an email notification acknowledging approval or necessary changes.

Note: You can create multiple Profiles to attach to a Persona. For teams, create an individual profile for each member of the team, and then a Team Profile.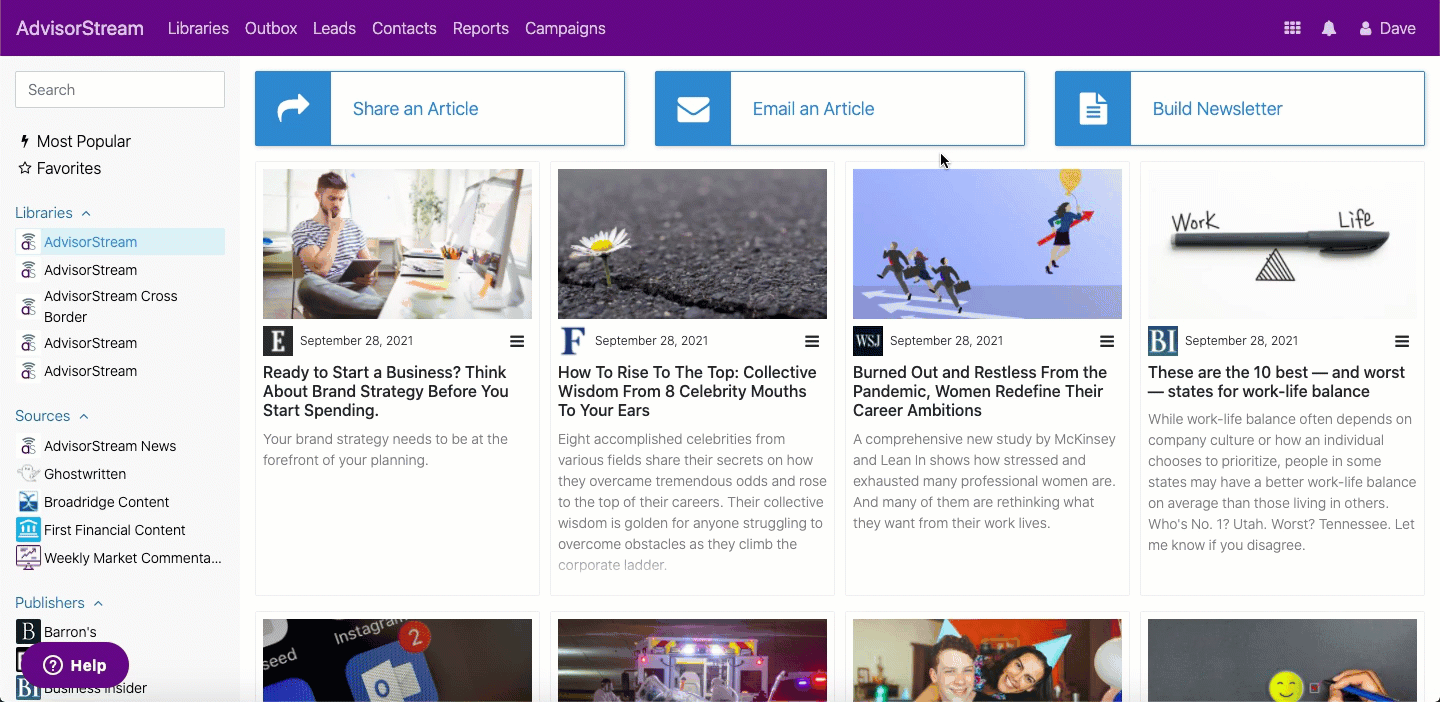 Name
Add your full name, this is also the sender of any email communications and will appear in the from field to any recipients
Designation(s)
Add your professional designations
Photo
Upload a professional photo, supported file types include
.JPEG or .PNG - Optimal Dimensions: 300x500 px
Title
Add your professional title
Email
This is the sender of any email communications
Signature
Appears below the message of the newsletter/email communications
Call-to-action
Add a link to an online scheduling tool or your email address allowing investors to schedule a meeting or direct them to your website to download a resource such as a white paper or access a calculator.
Social media and website link(s)
Add the full URL links of your Facebook, LinkedIn, Twitter, Instagram, Youtube, Goggle+, Vimeo, and Website(s) - include the https://
Phone number(s)
Add office, direct, cell, fax, and tollfree number(s)

Related Articles: