You can view all of your stats from the Reporting section.
1. Click on "Reports" at the top of the page in the purple header.
2. You will see 4 options for viewing your stats.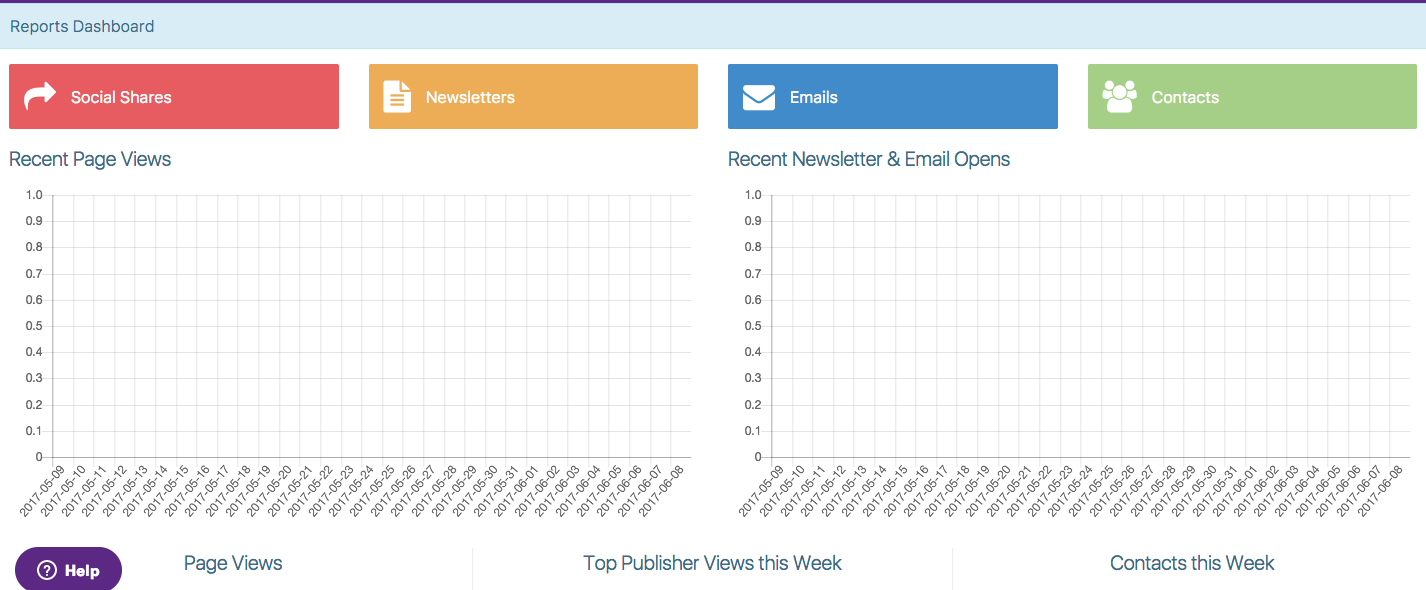 3. To view your Social Media stats, click on Social Shares. This will show you your sharing statistics based on Page Views. You can set the dates you'd like to see stats for at the top left.

4. If you scroll down, you will see your Top Articles, Top Publisher Views, and Top Tag Views.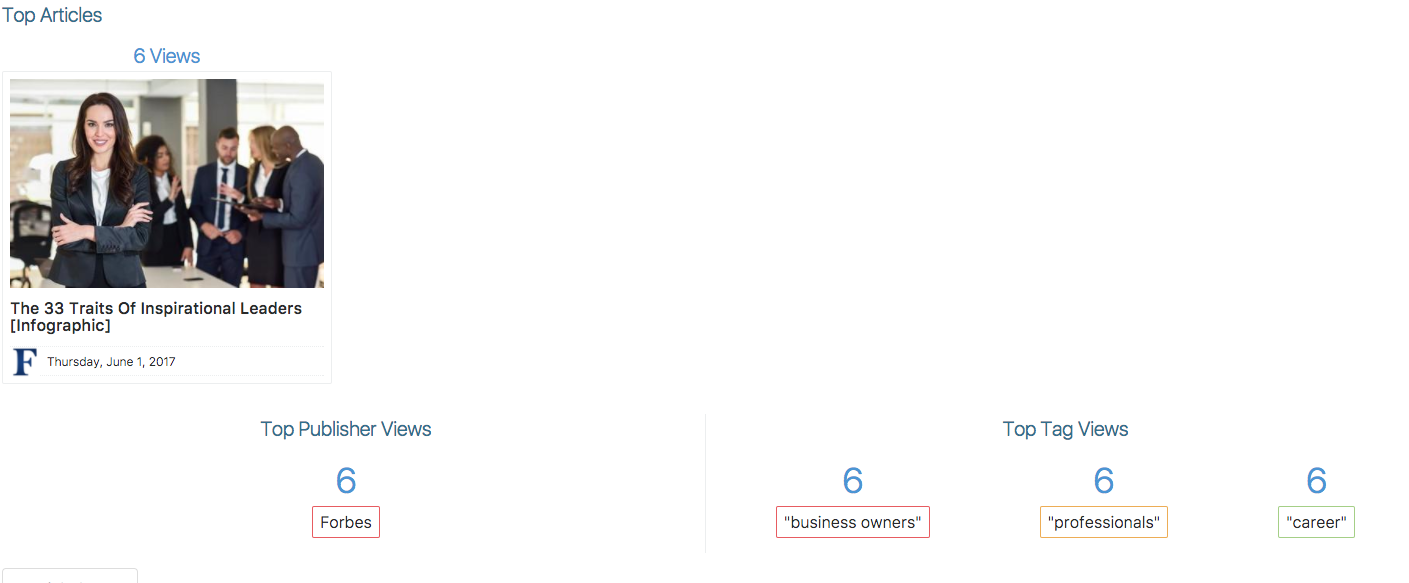 5. Below you will see each individual share and the network it was shared on.