In this short article, we will be reviewing the AdvisorStream content library. Understanding what sources of content are available, and our unique approach to content marketing.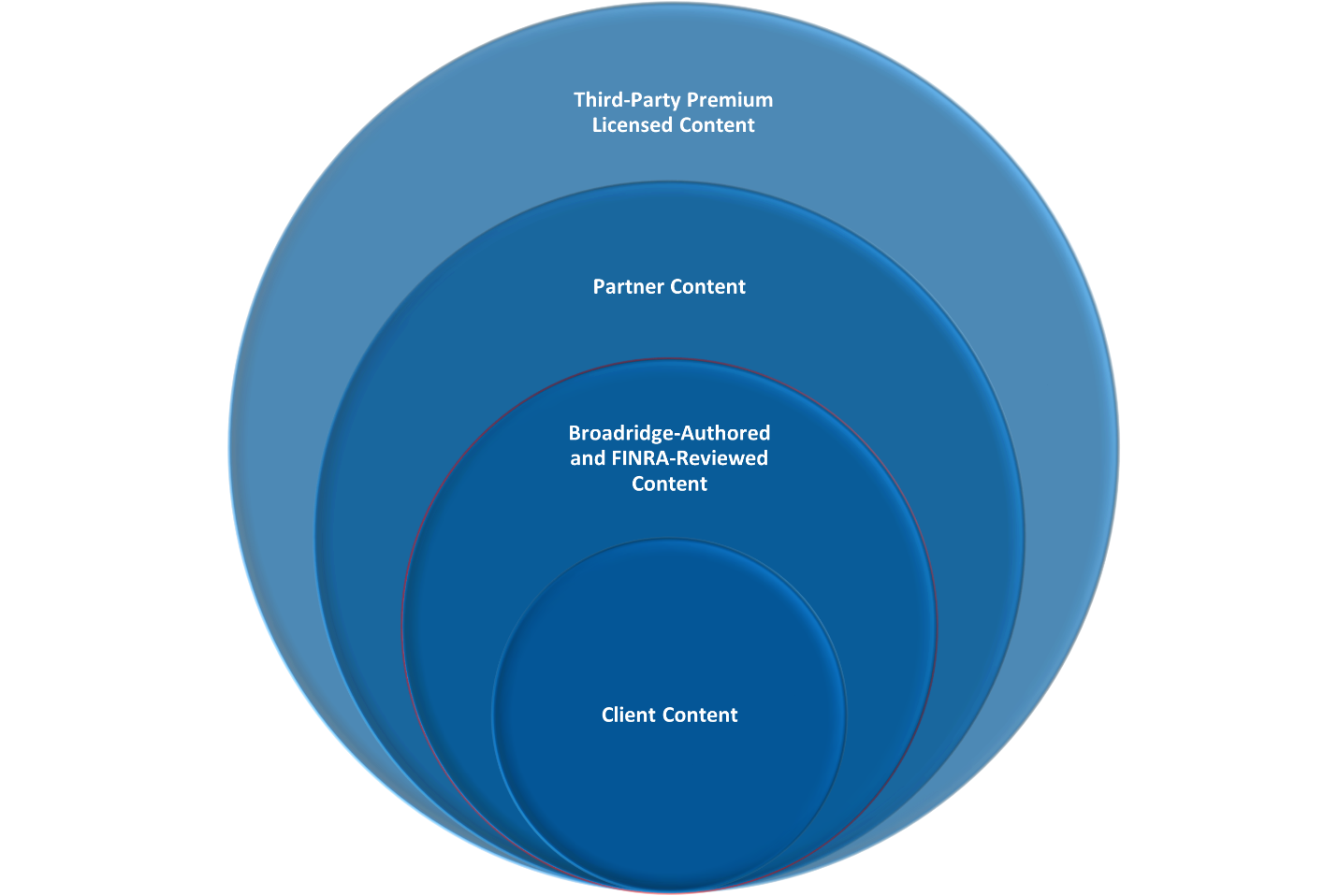 AdvisorStream has a four-part content strategy as part of the platform.
At the core is the ability for advisors and their head offices to provide content they create for use in the AdvisorStream platform. Whitepapers, blog posts, market reviews, videos, podcasts, event announcements and more can all be added to the AdvisorStream library for use in all communication channels.
Next is Broadridge-authored content. This extensive library is made up of FINRA-reviewed articles on a wide variety of wealth management topics:
Articles
Created by Broadridge writers and editors with financial service industry expertise.
Videos
Each video is created by our in-house production team and is crafted for engagement and education.
And More!
Infographics, FAQs, presentations and practice management content rounds out our 3,000+ piece content library.
The Broadridge content library covers hundreds of specific wealth-management and economic topics.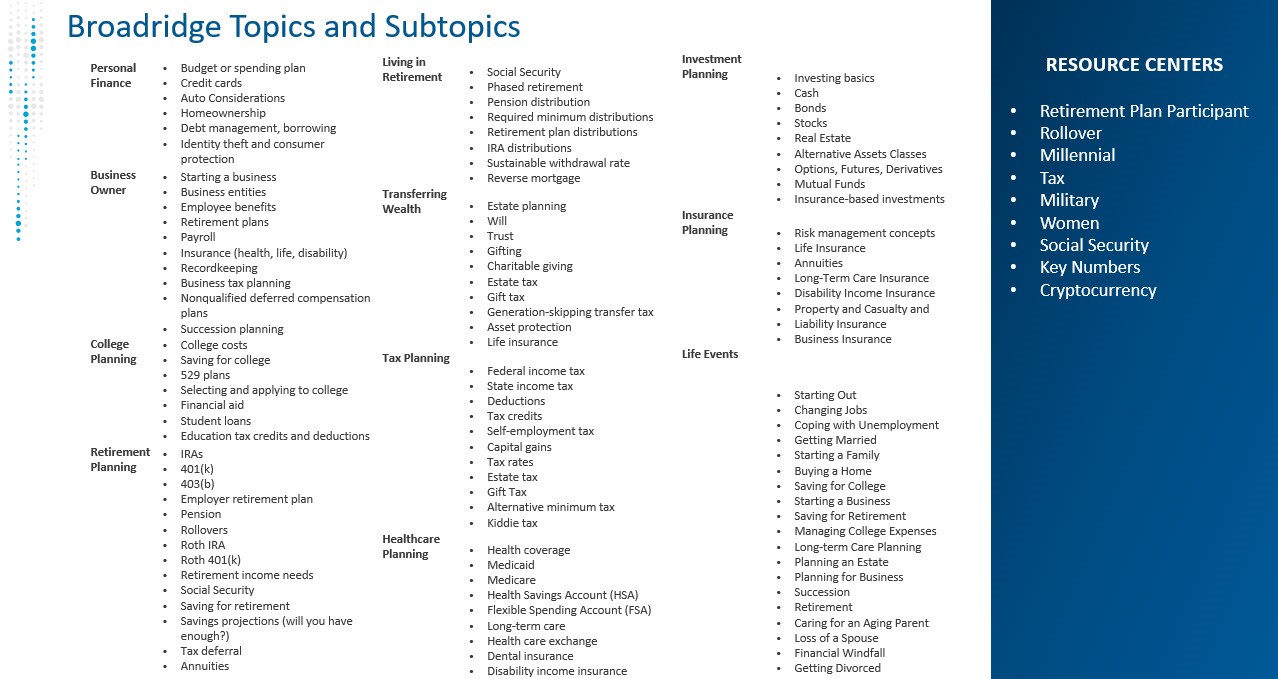 Next, is partner content – coming soon. Some upcoming partner content is articles, videos, and infographics geared to millennial and generation Z investors, quizzes, and more.
At the top is our licensed third-party content from publishers like The Wall St. Journal, Forbes, The Financial Times, Bloomberg and more.
This fully ingested, ad-free content covers up to the moment wealth management and economic news as well as lifestyle and wellness topics, written by trusted journalists in an engaging, credible, and informative way.
Share content exclusively licensed from the most trusted publishers:
Expertly written content by recognized journalists.

High quality and timely resources.

All content meets regulatory compliance

standards.