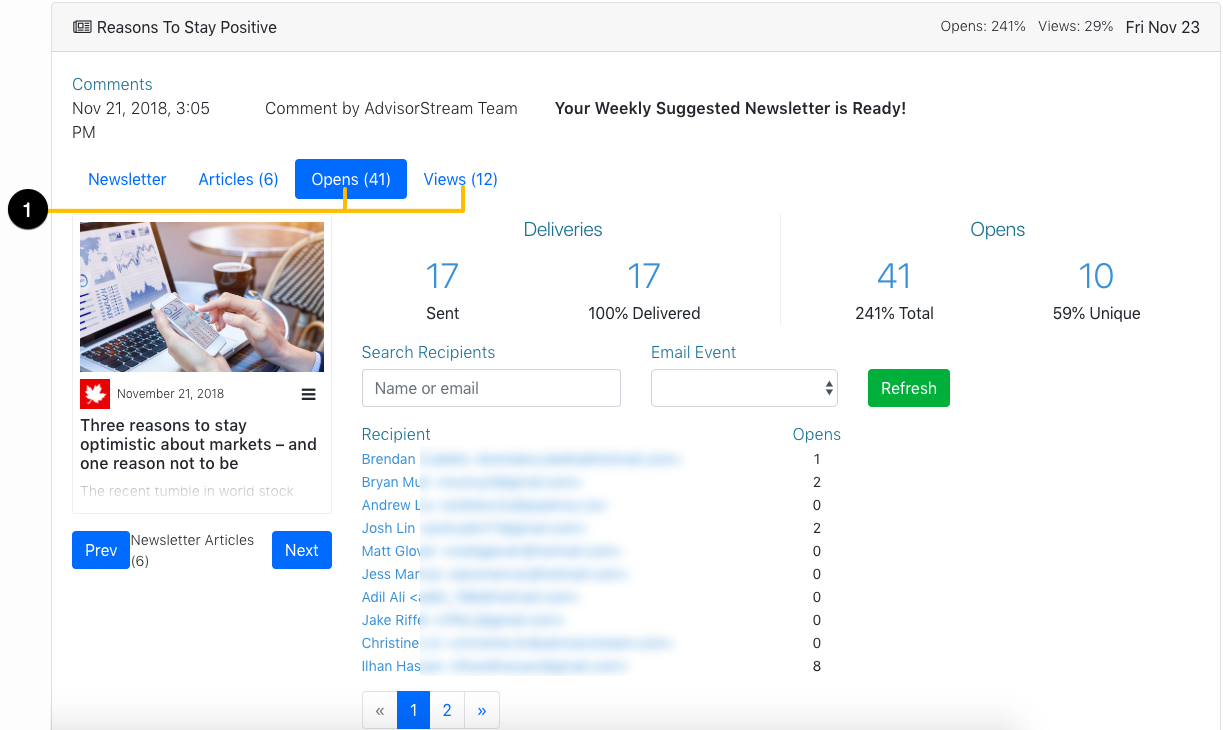 Sent: The number of addresses the system attempted to deliver the email to.
Delivered: The number of emails that were successfully delivered.
Opened: The total amount of times that the emails were opened by all receivers ( this can appear higher than %100, as someone can open a message multiple times)
Unique: The number of unique people that opened these messages.
View: Total amount of views from all viewers.
Unique Views: The number of unique people viewed your articles.