Your weekly suggested newsletter is automatically sent to All Contacts. However, you are always in full control over who receives your weekly newsletter.

In this article, you will learn how to send your newsletter to a specific list of contact(s), and how to set up an auto-send list, so that a specific list of contact(s), automatically receives the weekly newsletter.
1. Send to a Specific List [One-time]
If you are looking to change the list of contacts that will receive your weekly for a single week, you can do so by editing the recipients from the Newsletter Builder.

Head to your AdvisorStream Outbox
Locate the newsletter from the folders found on the left-hand-side

Hover your cursor over the date on the right-hand-side, and click on the Send button (paper airplane icon)

This will launch you into the Newsletter Builder, click into the Recipients field, and select a contact list or specific contacts by typing their names/emails.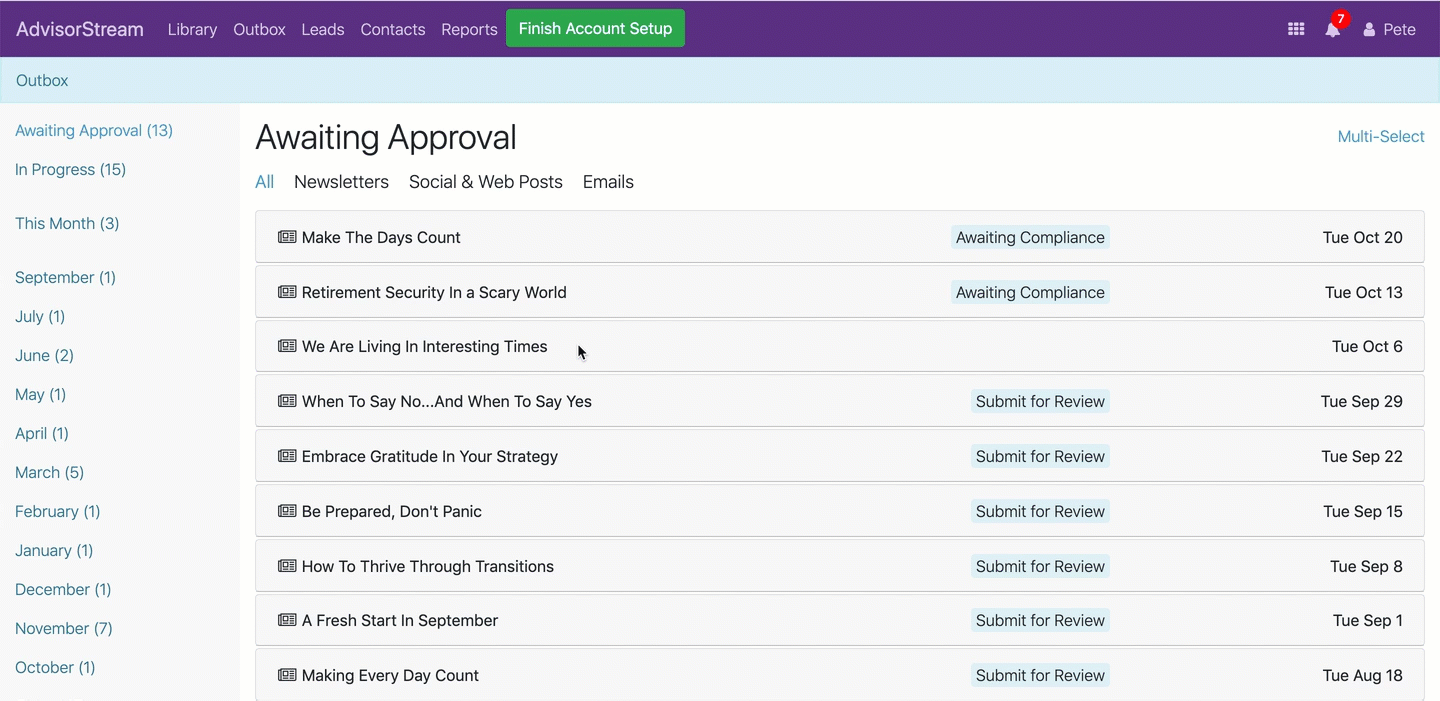 2. Auto-send List [Automatically Every Week]
You can designate a specific list, or multiple lists, as your Auto-Send list. This ensures that AdvisorStream will only send your automated newsletter to your auto-send list(s). For all remaining lists, you will need to send the newsletter out manually.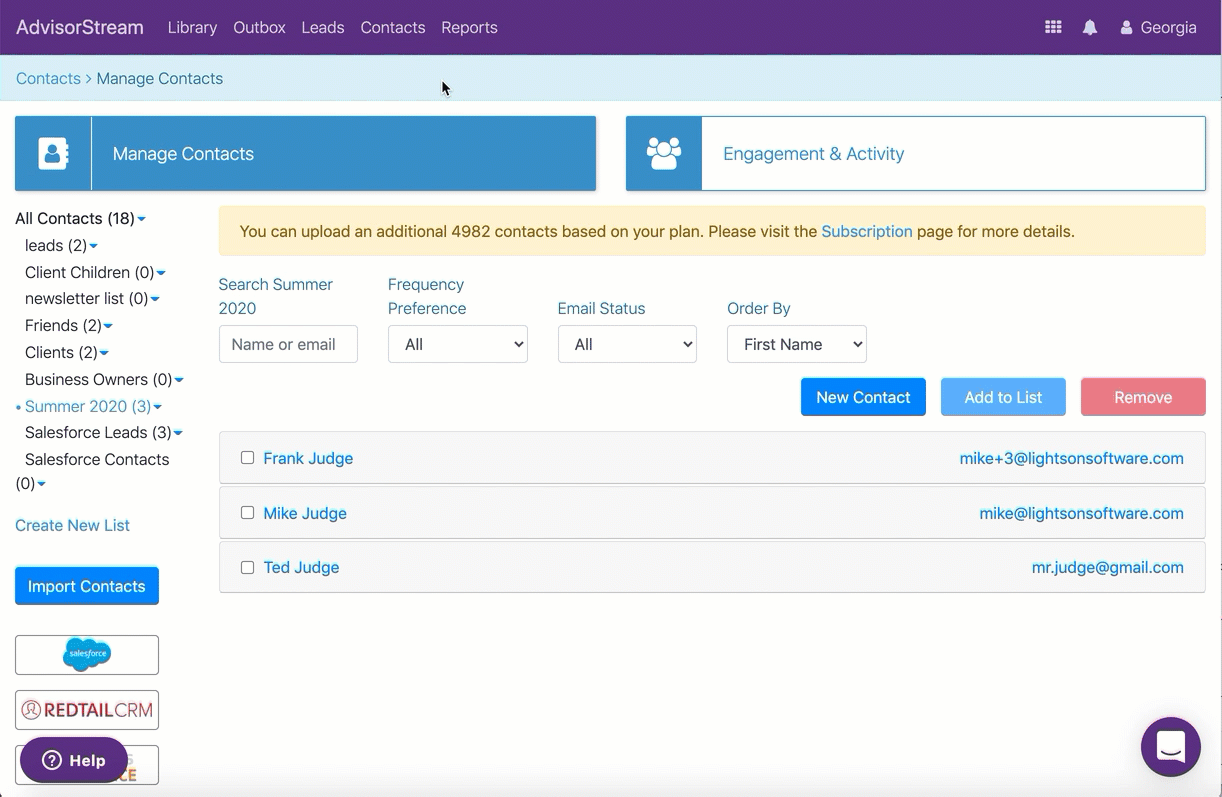 Relevant Articles: