If you are under a compliance workflow and have made changes to your pre-approved newsletter you will need to submit it to your compliance department for review before it can be sent out. You will not be able to send the newsletter before the changes are approved.
In this article you will learn how to submit your newsletter to your compliance through AdvisorStream.
In order to submit your newsletter you will have to head to your Outbox and locate the newsletter you wish to be reviewed. Once you have located your newsletter, by hovering your mouse over the title you will see a number of icons appear to the right where the date used to be. If you have already made changes to the newsletter you will be able to jump right to the Send Tab in the Newsletter Builder where you can submit it by clicking the circle with the check mark from the Outbox.
Note: If you have not made your changes you can click the pencil & paper icon to bring you into the Newsletter Builder where you can make any edits you would like. If you click here we have a guide on how to do this.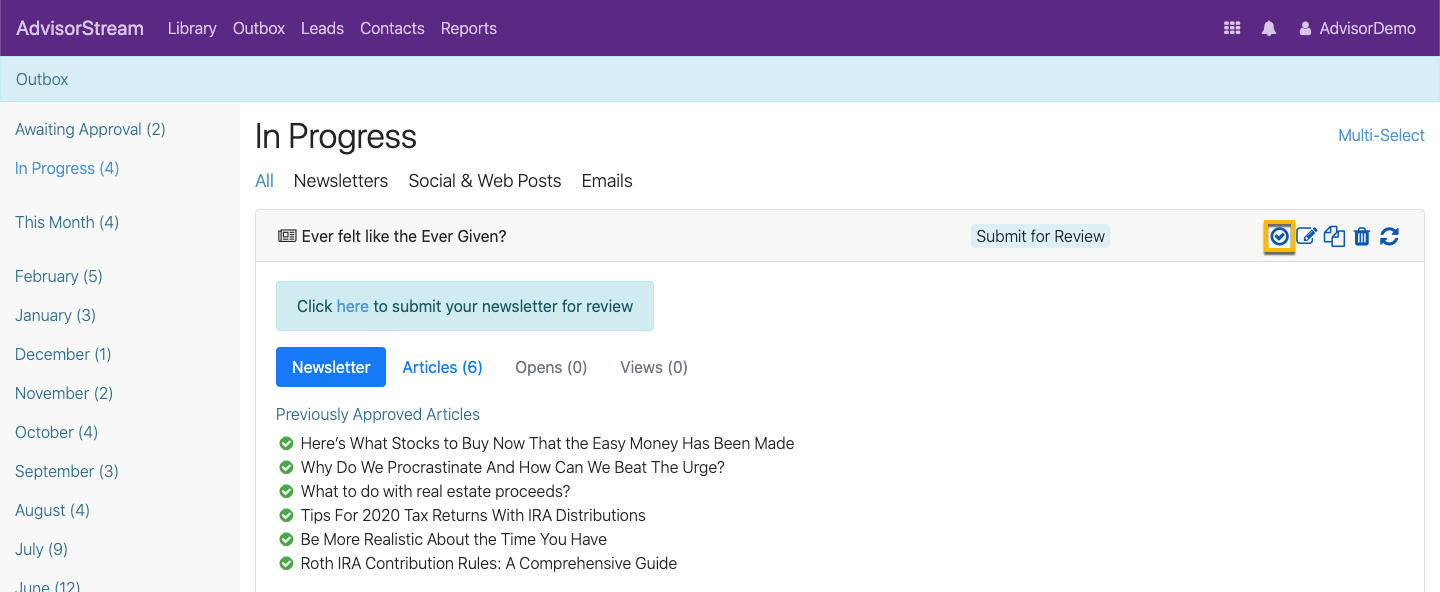 From the Send Tab of the Newsletter Builder you will be able to submit your newsletter for compliance review by clicking the green Submit for Review button. Once clicked you will be returned to the AdvisorStream Library and your newsletter has been sent to compliance for you. A notification will be sent to your email when your compliance officer has approved your newsletter. Following approval, you may now send your newsletter out to your contacts.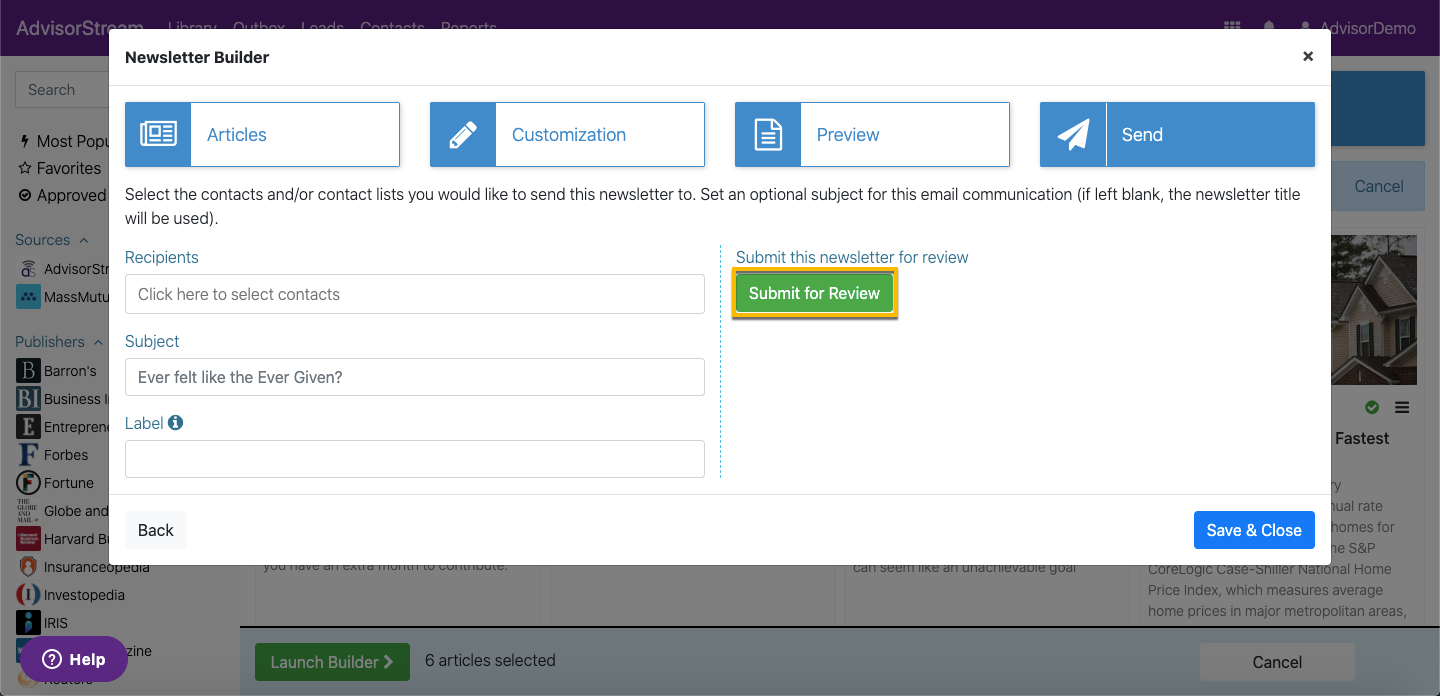 Related Articles: