Your Profile is a part of your digital business card and will appear on all pieces of content and communications including social media, web posts, lead opt-in form, newsletters, targeted emails, and campaigns. It's critical to keep your Profile update-to-date and professional. However, if you go to your Profile and it looks like the image below with no ability to make changes this means it has been locked.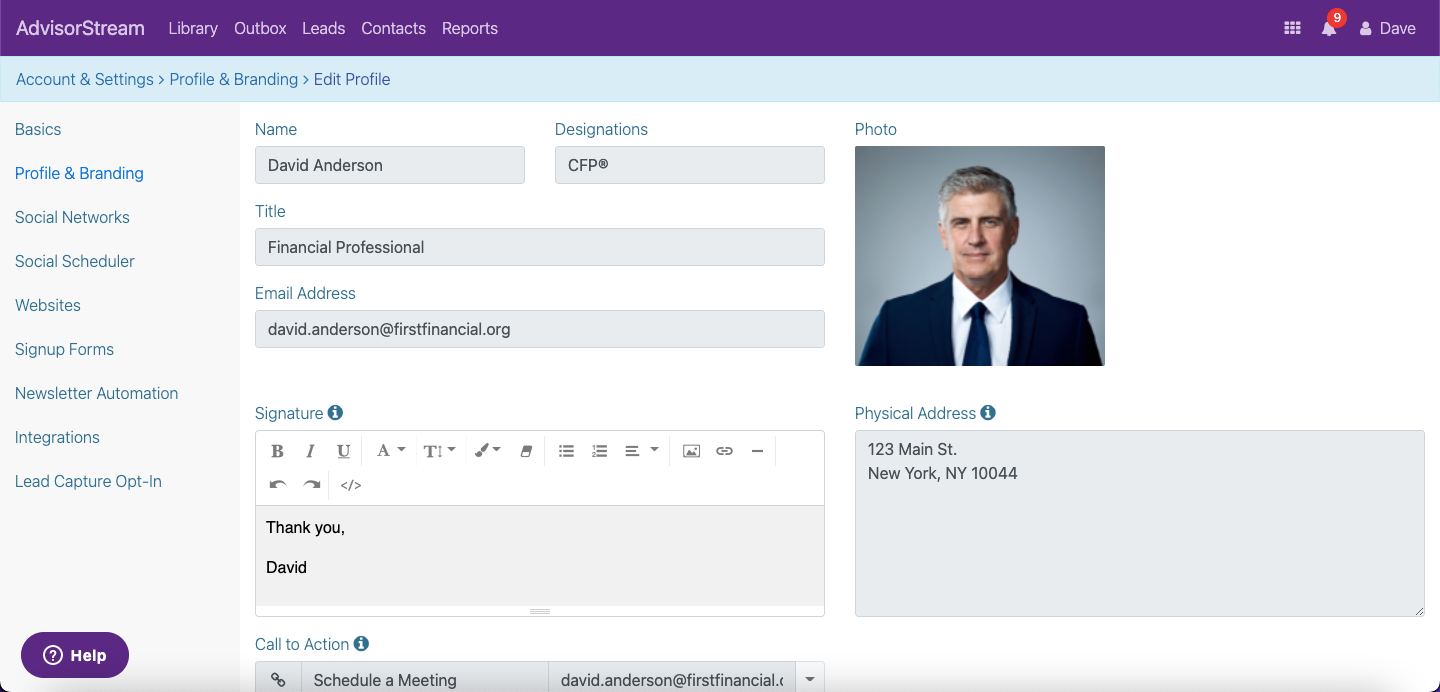 The most common reason why you can't edit your Profile information is that your account has been locked after your firm's compliance department approved your last changes.
If you wish to make an edit to your Profile that has been locked, please reach out to our team at:
AS_Support@broadridge.com. We will be able to properly assist based on your account type.
Related Articles: