If you ever need to change your Company Logo on AdvisorStream you can do so in your Brand.
Your Brand also includes the following details:
Company Name, Company Logo, Slogan, Primary & Secondary Firm Colors, Web & Email Disclaimers, and the Domain Name for News Articles.
In this article, you'll learn how to edit your Company Logo in an existing Brand.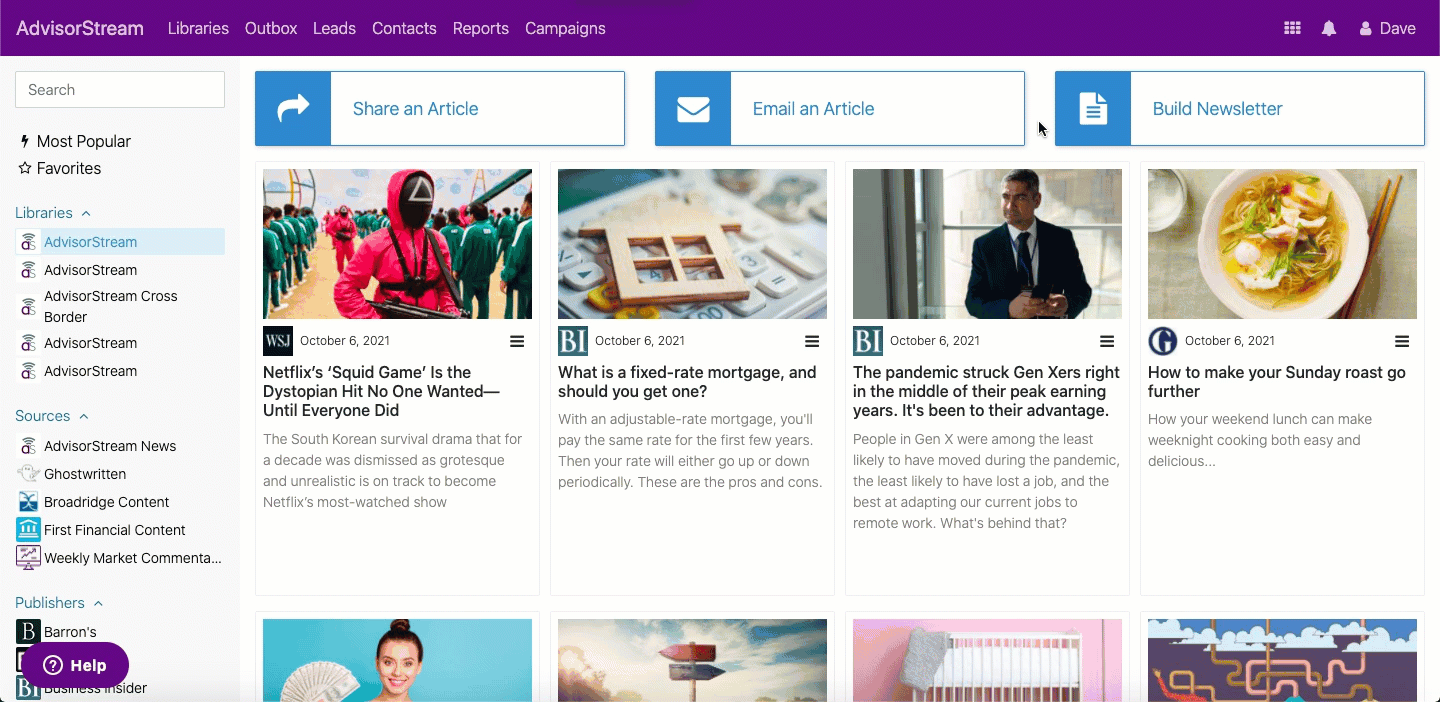 1. Click your name or username at the top right and then Account & Settings
2. This will launch you into the Profile & Branding of your Account & Settings
3. Click into the Brand you would like to edit the Company Logo in
4. Click Browse under the Company Logo field and select the image file from your computer
5. Click Save
Related Articles: