Step 1
To merge a contact list first click on your Username on the top right of AdvisorStream, then click "Contacts".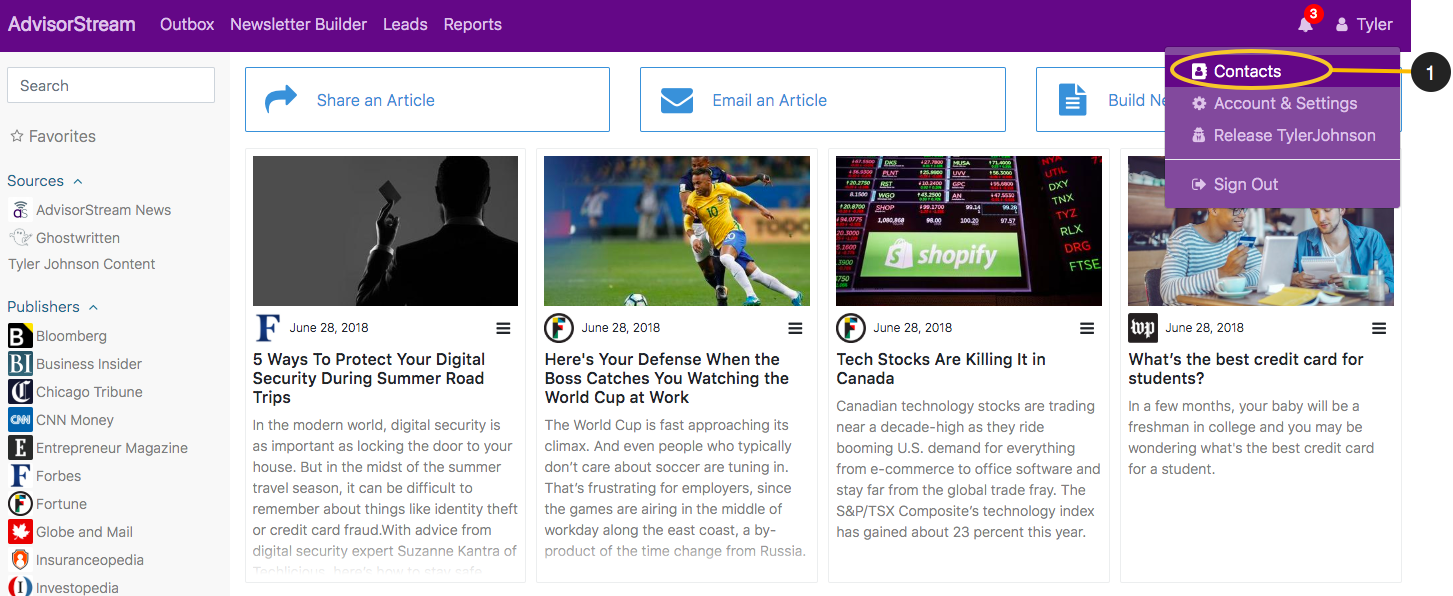 Step 2
Select the contact list you want to merge.
Step 3
Click "Add all contact to list"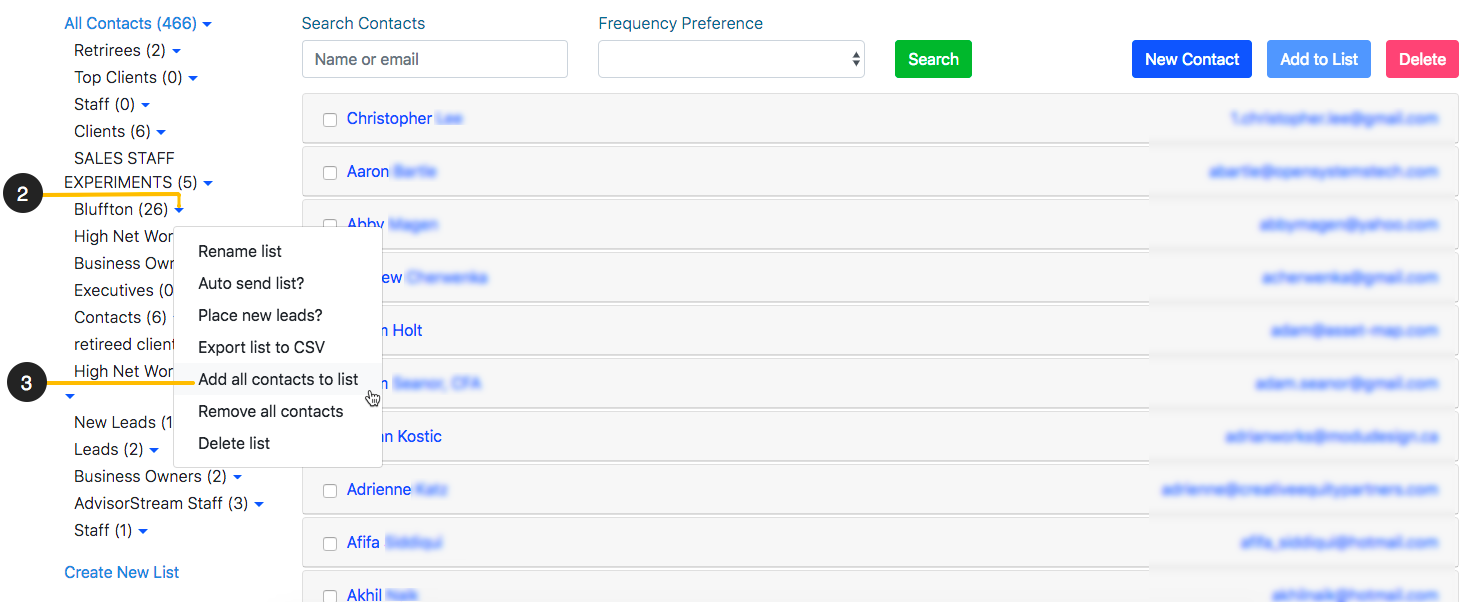 Step 4
Select the list you want to merge with.
Step 5
Click on the blue "OK" to confirm the merge. (Checkmark "Remove these contacts" if you want to remove the contacts from the original list).

(Note that if a contact is within multiple contact lists they will only receive the email or newsletter once)