Your Brand is a part of your digital business card and its information will appear on all pieces of content and communications including social media, web posts, lead opt-in form, newsletters, targeted emails, and campaigns. It's critical to keep your Profile update-to-date and professional. There are a few reasons why your branding may be locked. However, if you go to your Brand and it looks like the image below with no ability to make changes this means it has been locked.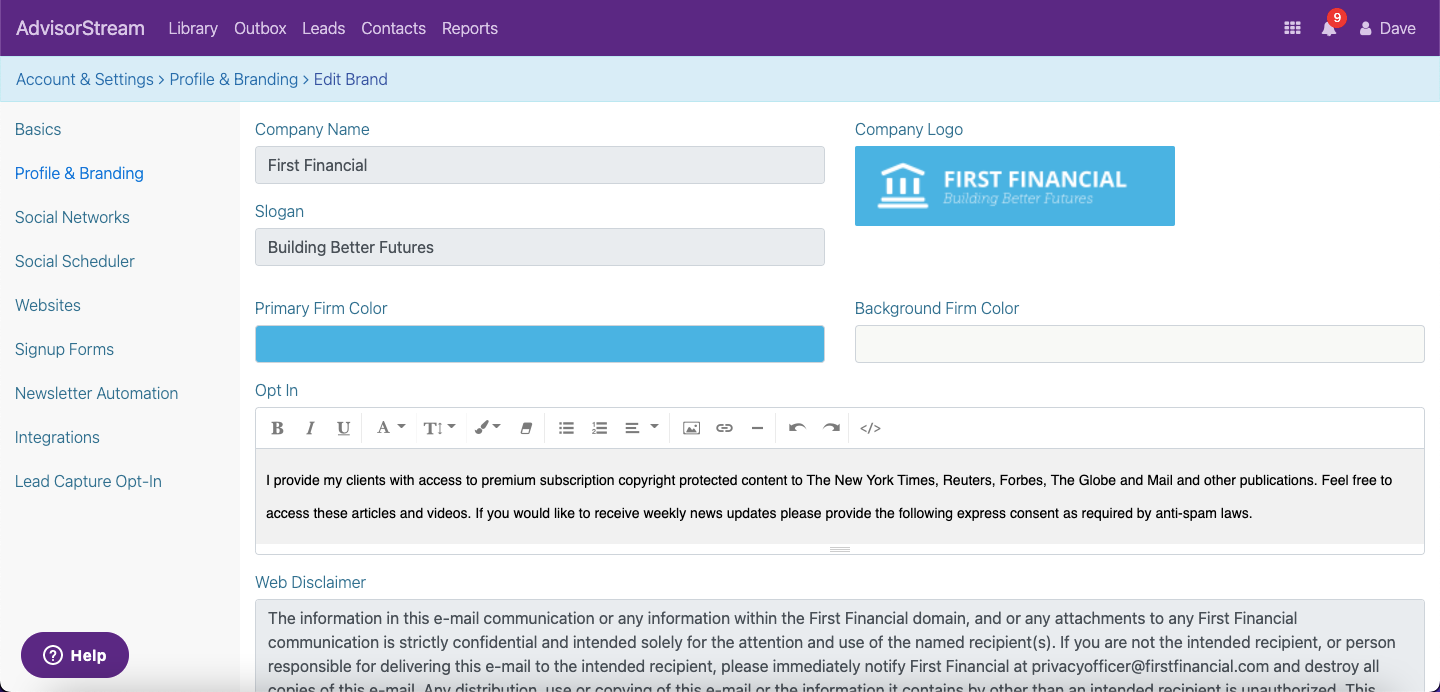 Home Office Created Brand:
The most common reason is that your Brand information was provided to AdvisorStream by your firm's Home Office, this is to ensure brand consistency and compliance. This means marketing and compliance have already approved and taken care of this for you, no extra work is required on your part. Your Home Office team will reach out to us with any necessary changes.
In some cases, you may be allowed to co-brand yourself or use a Doing Business As (DBA) Brand. If you fall under this category, you may create a new Brand and set it as your default, see related articles below.
Compliance Locked:
In some cases, compliance workflows may require that the Profile/Brand information is in read-only mode following approval. For assistance making necessary changes please contact us at
Related Articles: