You can delete a content piece after it has been posted from your Facebook, Twitter, and Website by heading to your Outbox. Click on the article title you would like to delete from your social account(s), and then click on the X to delete the article.

LinkedIn
LinkedIn posts must be deleted from your LinkedIn settings and not the AdvisorStream Outbox.

1. Login to your LinkedIn account and click on Me.
2.Click on Post & Activity.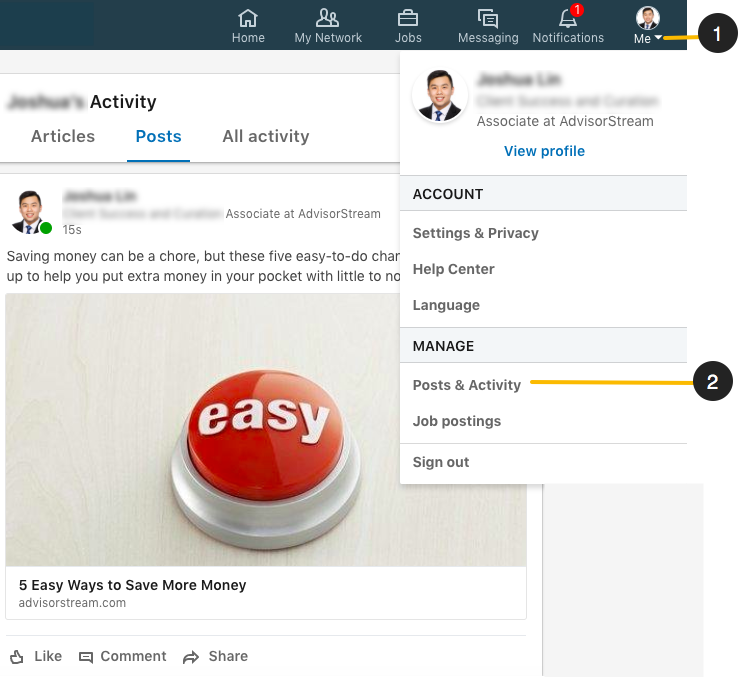 3. Select the article you want to delete and click on the [. . .] icon.
4. Click Delete Post to remove the post from your newsfeed.