Facebook, Twitter, and Web Post
Step 1
To delete a Facebook, Twitter, or web post head to your "Outbox".
Step 2
Select the article you would like to delete from your social account(s) and click on the X to delete the article on the shared platforms.

LinkedIn
Step 1
To delete a post from your LinkedIn account first log into your account and click on your profile picture on the top right.
Step 2
Click on "Post & Activity".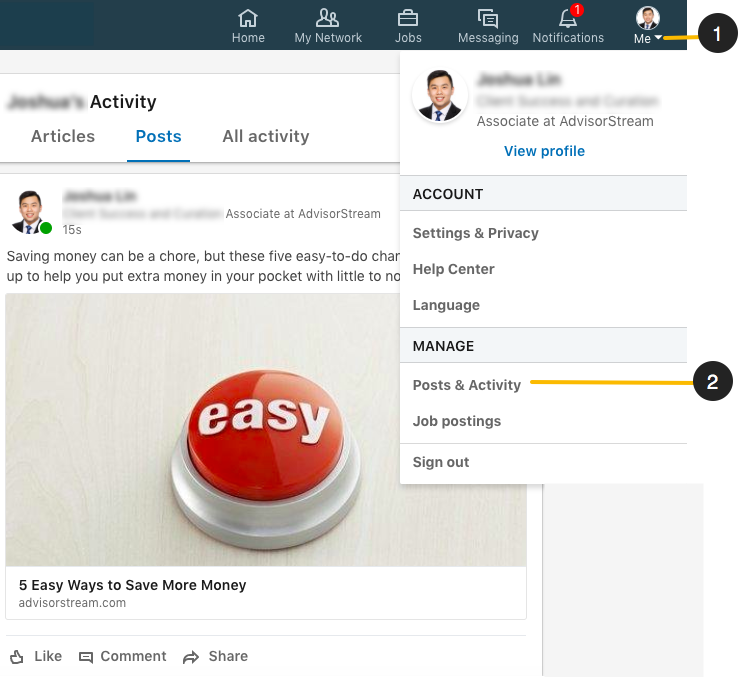 Step 3
Select the article you want to delete and click on the [. . .] icon.
Step 4
Click "Delete Post" to remove the post from your networks newsfeed.