For archiving, and compliance approval purposes, AdvisorStream provides you with the abily to download a PDF version of your newsletter and all articles, this can be done in the Newsletter Builder. Note: You may not have this feature enabled, please email: AS_Support@broadridge.com, and a member of our team can assist you.

In this article, you'll learn how and where to download a PDF version of your newsletter.
Head to your AdvisorStream Outbox
Locate the newsletter from the folders found on the left-hand-side

Hover your cursor over the date on the right-hand-side, and click on the Send button (paper airplane icon)

This will launch you into the Newsletter Builder, click the Email Preview button which will offer a drop-down menu with the option to Request PDFs

Note: PDFs are sent to the email address listed in the Account & Settings >> Basics.
The request may take a few minutes before receiving it while the system processes the request.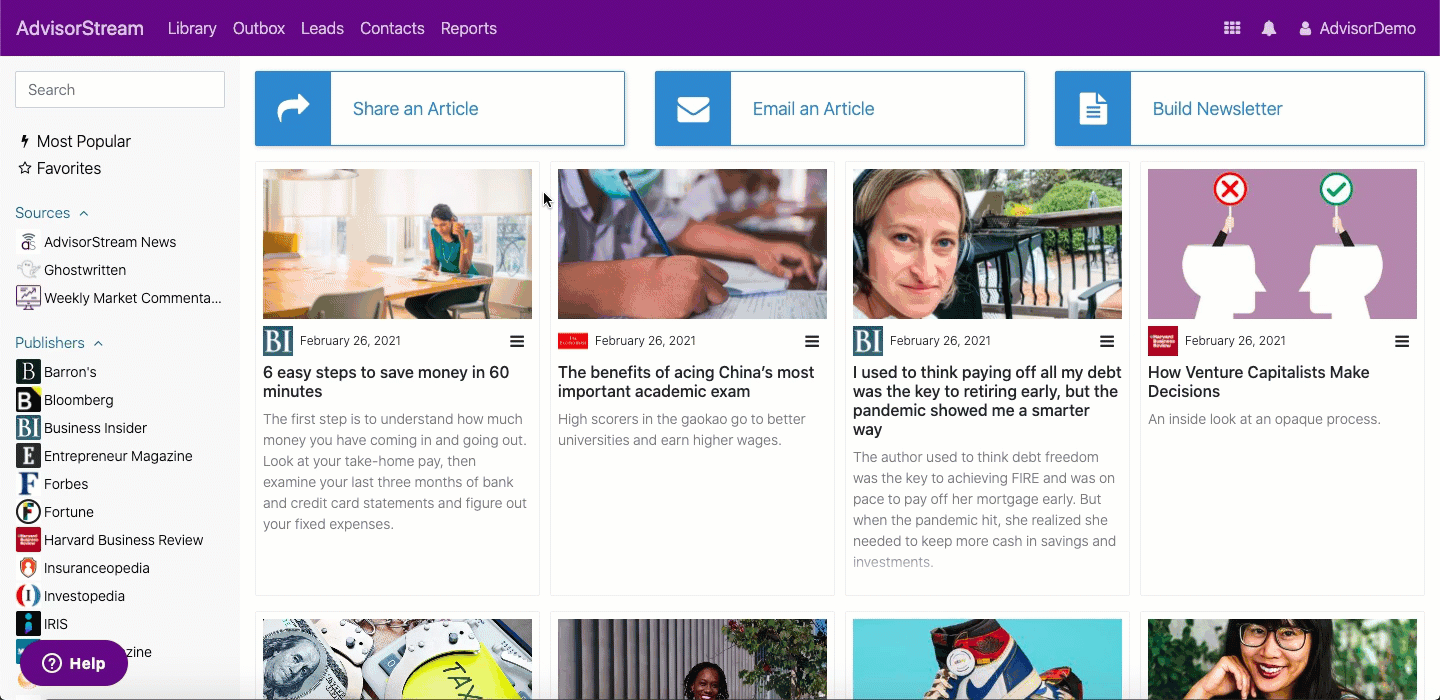 Relevant Articles: