To see the newsletter frequency of any contact first you will have to click on the Contacts option at the top of your screen in the purple banner.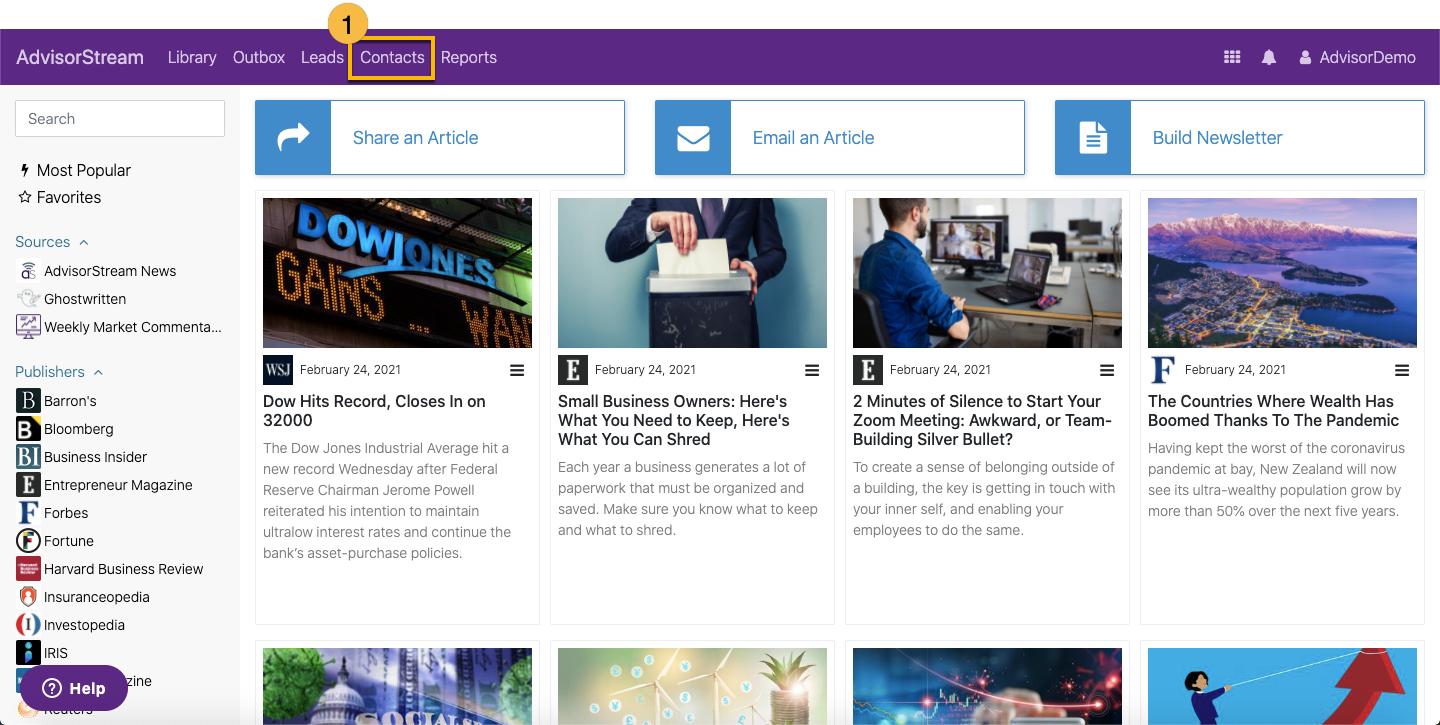 Once on the contacts page you have two options to see what your contacts frequency preference's are. You can either find the individual contact's preference or see all contacts under a specific frequency.
Individual Contact:
Find the contact you wish to see and click on their name to get more information including their frequency preference. You can also manually change their frequency preference here if they have requested it.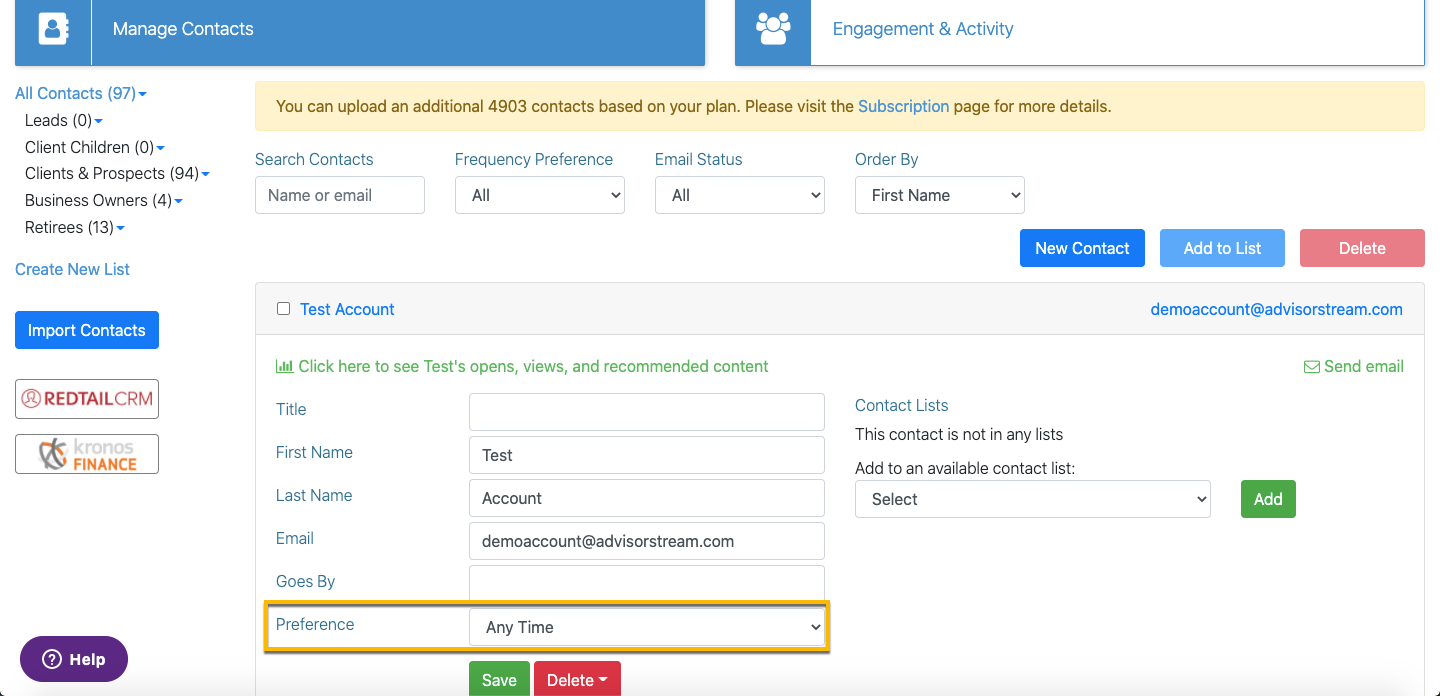 All contacts under a specific frequency preference:
The other option is to use the frequency preference drop down menu to see all of the contacts that have chosen a certain preference. One you have chosen your desired frequency the page will only show contacts that have that set frequency preference.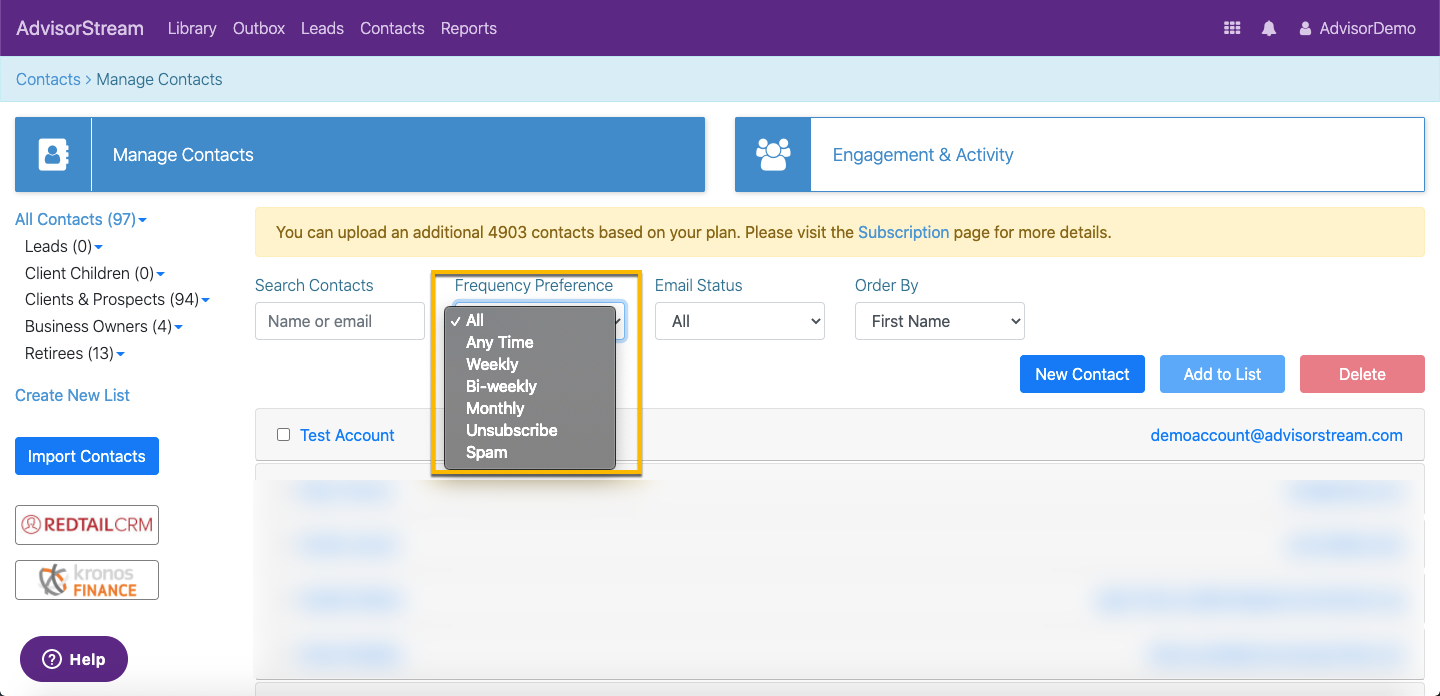 Relevant Articles: