Step 1
To see the newsletter frequency of a contact first click on your Username on the top right of AdvisorStream, and then click "Contacts".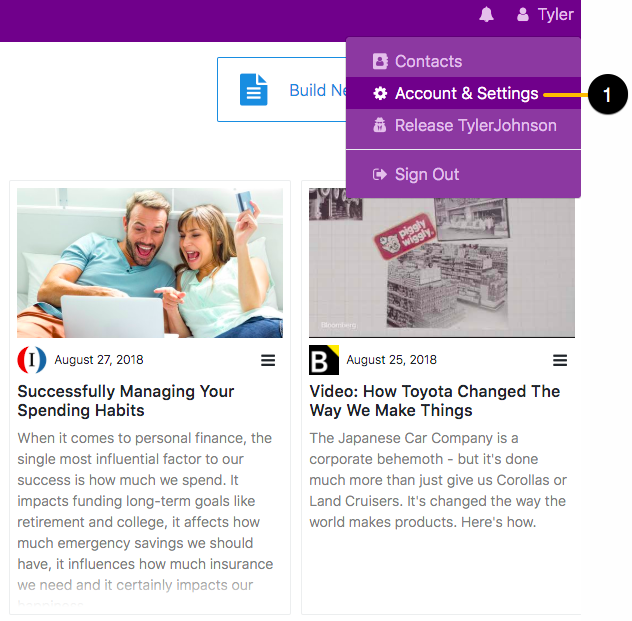 Step 2
In the "Frequency Preference" drop-down menu select the which preference list you want to generate.
Step 3
Click search to generate the list of contacts of the selected preference type.