Step 1
To share an article on your newsletter first select the article you want to share on your website. After selecting the article there multiple ways of sharing the article to your social media account:
Click on the "Share An Article" button on the top OR
Hover your mouse on the article and a menu on top will appear and click share OR
Click on the 3 horizontal lines > Share Article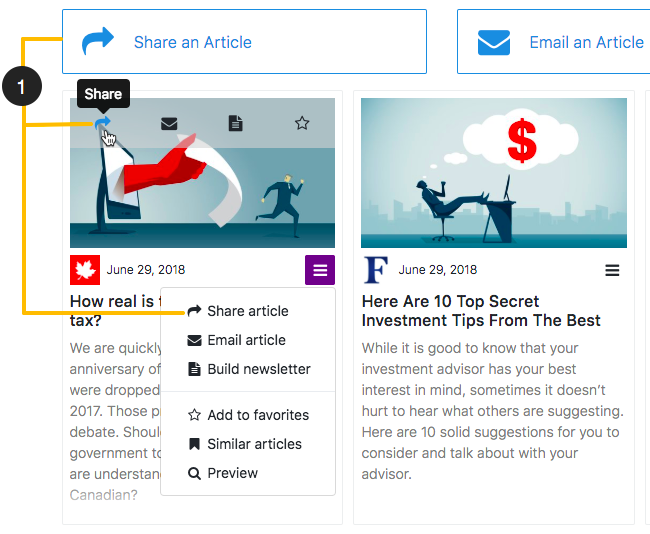 Step 3
Click on "Click Here to Select Destinations".
Step 4
Select your company website page on the drop-down menu and select "Share Now"