If your newsletter is not allowing you to send it out, there may be missing information or it may require compliance approval. To send your custom newsletter please ensure all required fields are completed in the newsletter builder and articles are selected. In the Customization section of the newsletter you will need to make sure that you have at minimum a Title and some text in the Message section.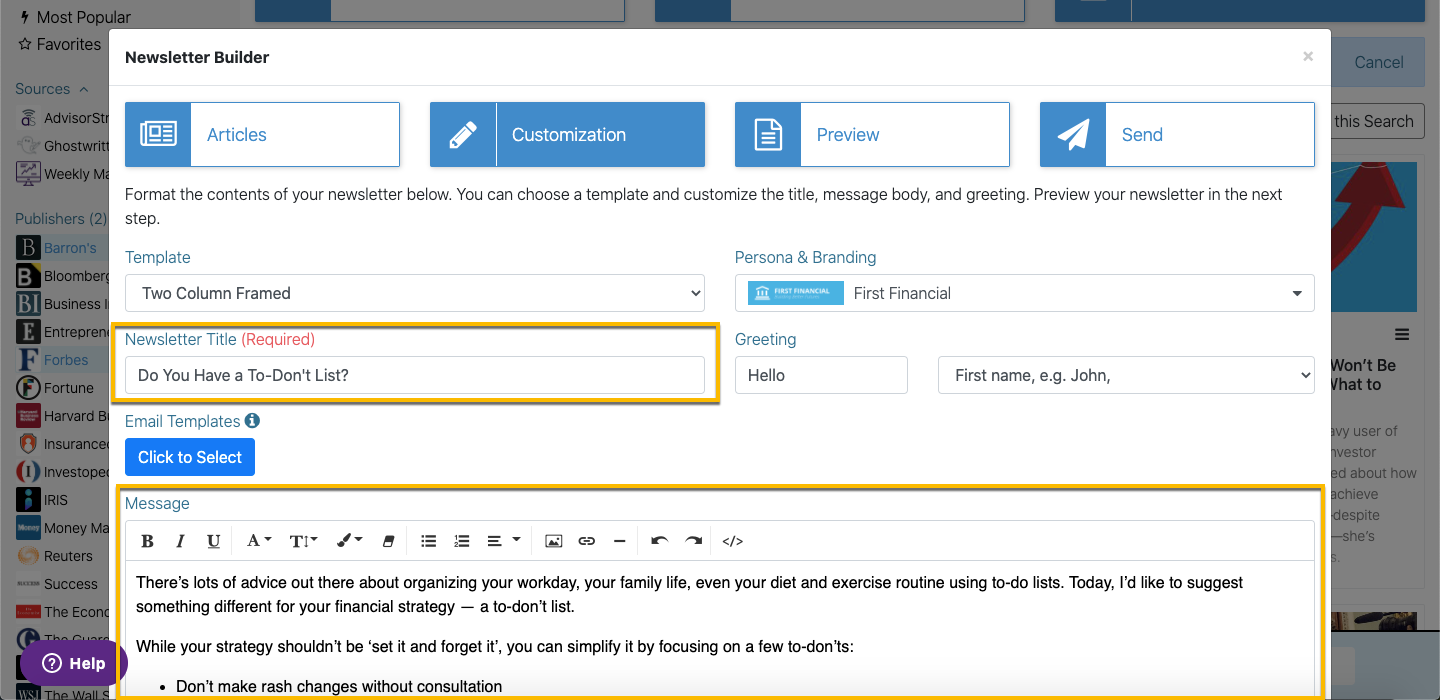 You will also need to make sure that you have contacts selected in the send tab if you are going to be sending out a newsletter manually (you will not need to do this for the weekly automated newsletter).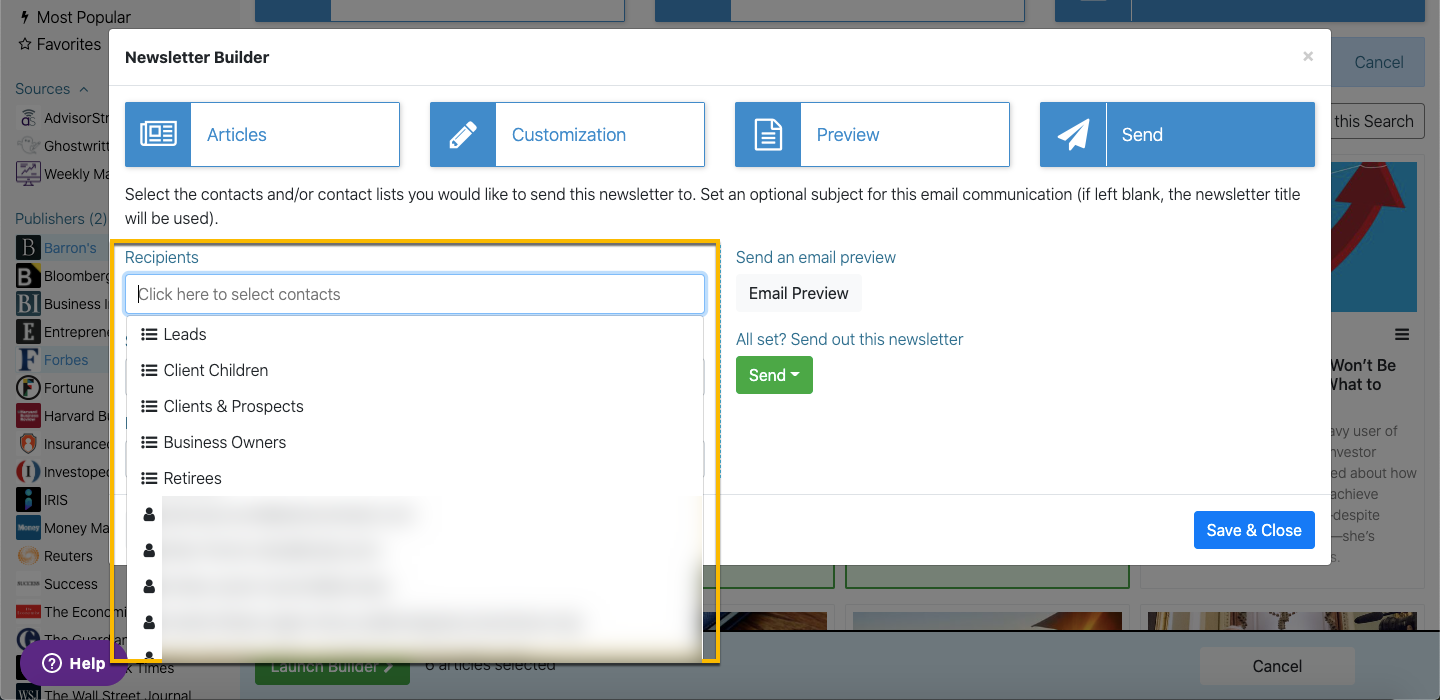 Once all fields are complete you will be able to send the newsletter out by using the Send button. You will be able to send it immediately or schedule it for later if you would like.