Once you have submitted a custom content piece to our curation team, your content can be found by following these steps:
First, login to your AdvisorStream account and under the "Source" heading select your source folder. Once you are in your source folder this is where you will find all of your custom articles.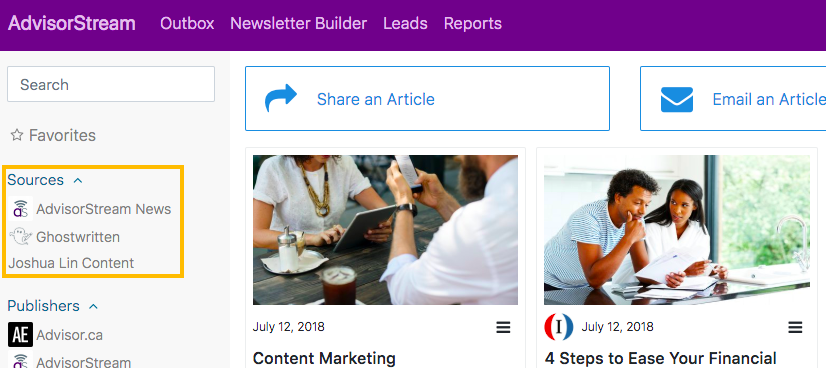 Learn how to submit your own custom content here.