Leveraging the targeted email option is a great way to send a meaningful personal touchpoint to a client or prospect. Here you are sending a single article to an individual or a segmented list.
You can write your own message entirely or select one of our prewritten templates to use as is or as a framework to be personalized.
*this feature may look a little different depending on your compliance workflow.
Below you will see a short GIF guiding you through the process.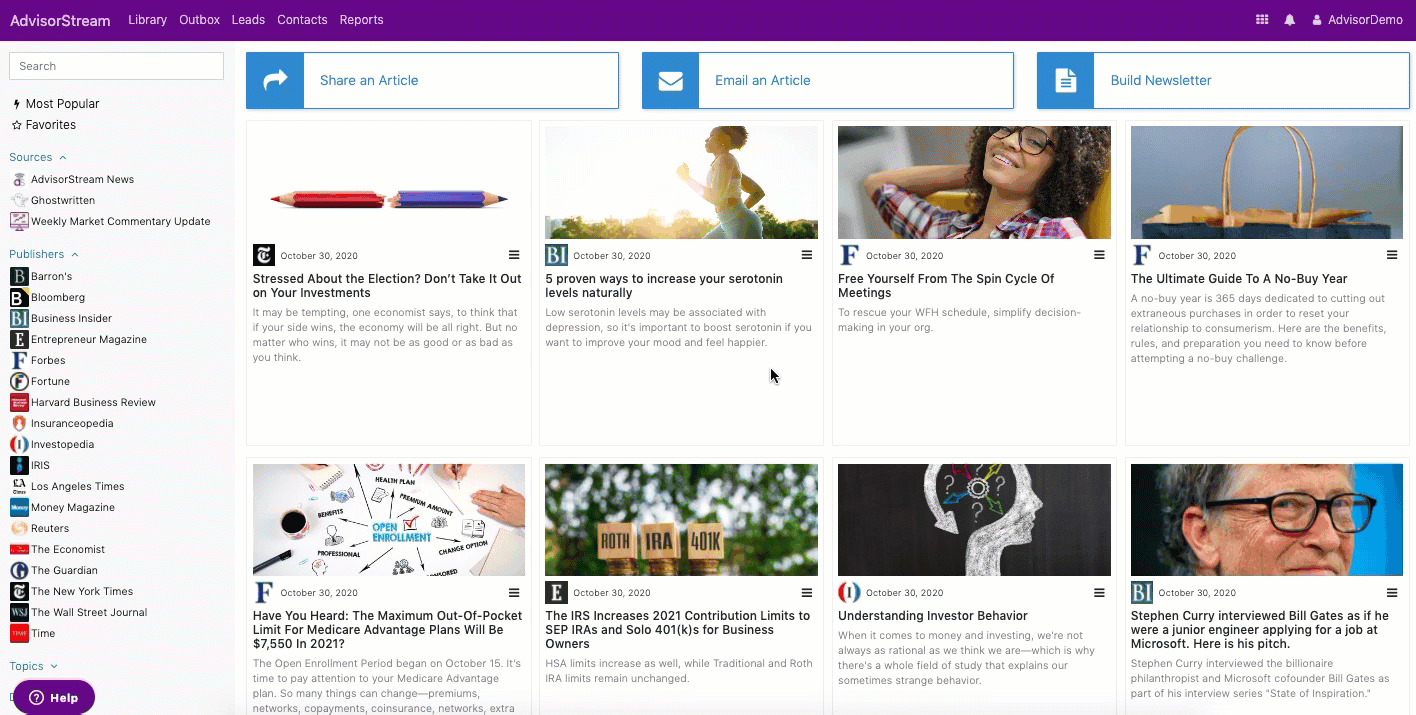 Begin from the AdvisorStream Library and click the Email an Article button.
Select the article you would like to email by clicking on the article's image.
Select the recipient(s) you would like to send the email to.
Complete the subject of the email, greeting, and body message or select a pre-made email template.
Click Send

to email the article out to the selected contact(s) or lists.
Note: This function is not available for all workflows.
Relevant Articles: