If you have selected the Fully-Automated newsletter automation, you can decline the newsletter if you do not want AdvisorStream to send it out on your behalf. The deadline to decline is Friday, by 11:00 A.M. ET.

You can decline in three convenient ways:
From the notification

your weekly suggested newsletter is ready

, click

Decline

.

In your

Outbox

, hover over the date and click the

Thumbs Down

icon.

In the Newsletter Builder, click the

Decline

.
Weekly Email Notification
Each week you will receive an email notification titled your weekly suggested newsletter is ready. This email notification contains a preview of the newsletter and the ability to decline. Email notifications are sent to the email address listed in your Account & Settings >> Basics.

Outbox
All communications past and present can be found in your Outbox. You can find the weekly newsletter under the In Progress section to the left.

You have two decline options.
Hover over the newsletter title and click the

Thumbs Down

button

Click the newsletter title to expand options; here you can preview the newsletter and

Decline

it.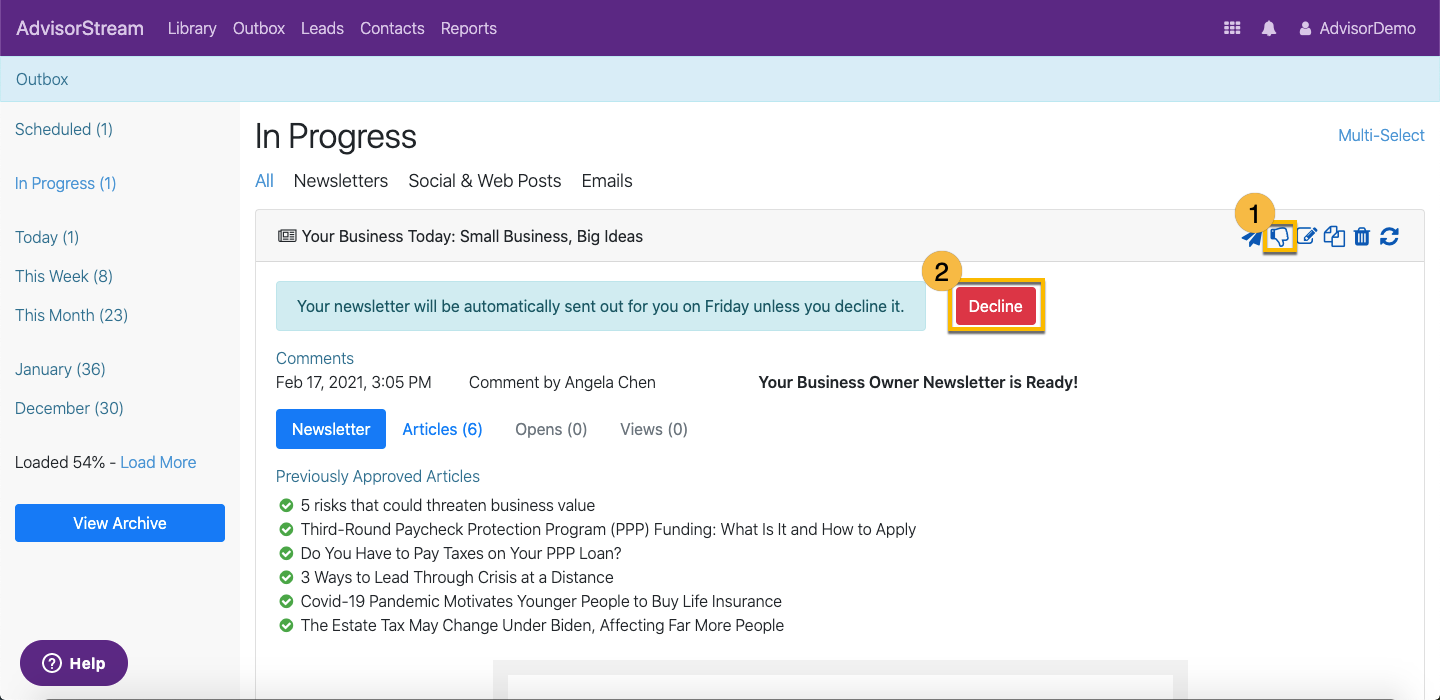 Newsletter Builder

You can also decline the newsletter from the Newsletter Builder. This option is used when editing/making changes to your newsletter.


From the Newsletter Builder, click

Send

Click

Decline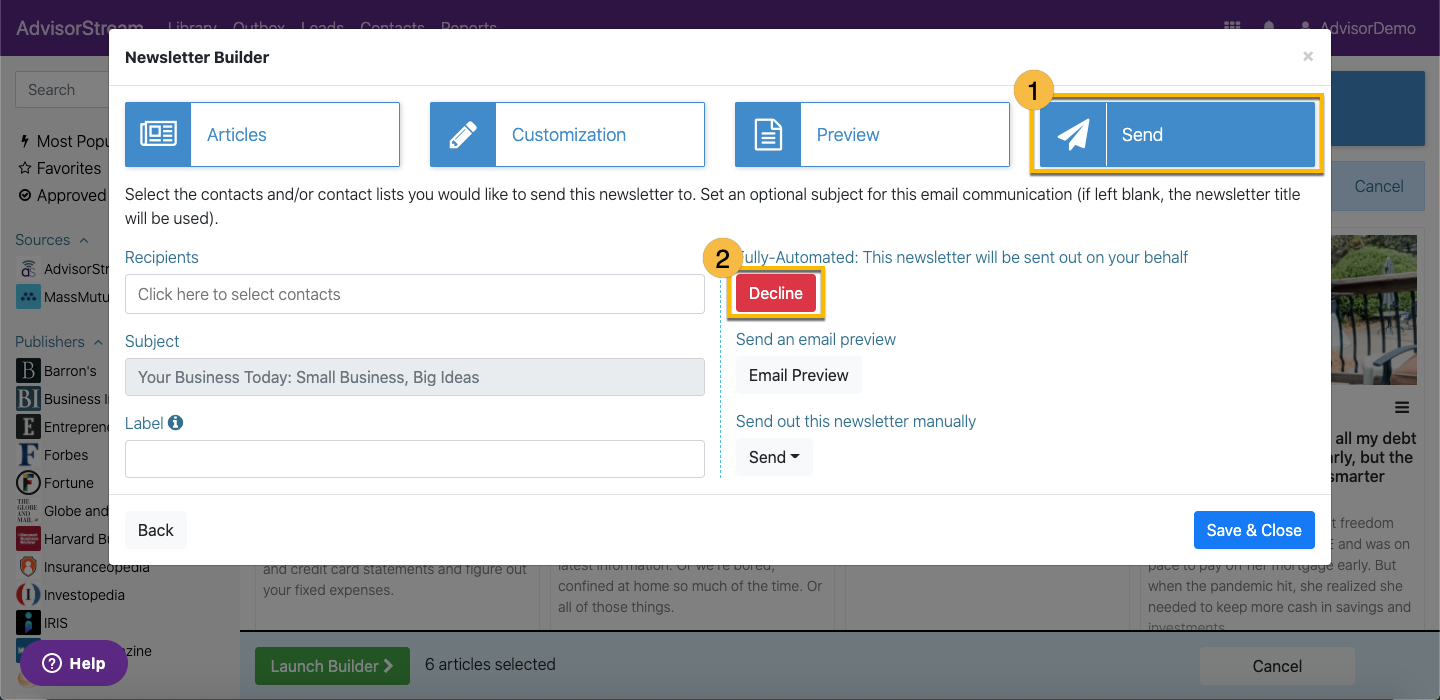 How Do I Know I Declined My Newsletter?
Once you have Declined your newsletter it will remain in the In Progress tab however there will be no mention of it being automatically sent. If you have declined your newsletter by accident you can click here for instructions on how to manually send it out.

Note: Newsletters are sent to all contacts, unless you selected a recipient list in the Newsletter Builder or your auto-send list(s).

Related Articles: