Twitter is one of the most popular social media platforms with over 330 million users. Many businesses use Twitter to reach and connect with their customers. The advantages of Twitter include reaching a wide audience and enabling two-way communication with clients and prospects.
Benefits of Twitter for business
There are a number of advantages that using twitter can bring to a business:
Reach a wide audience
Deliver customer service
Brand identity
Feedback
Be Part of timely conversations
Creating a Twitter page is an easy process, follow the steps below to learn how:
Head to the Twitter creation page and fill in all your information. Once you've created your Twitter account it's time to start customizing your profile.
There are 5 key sections: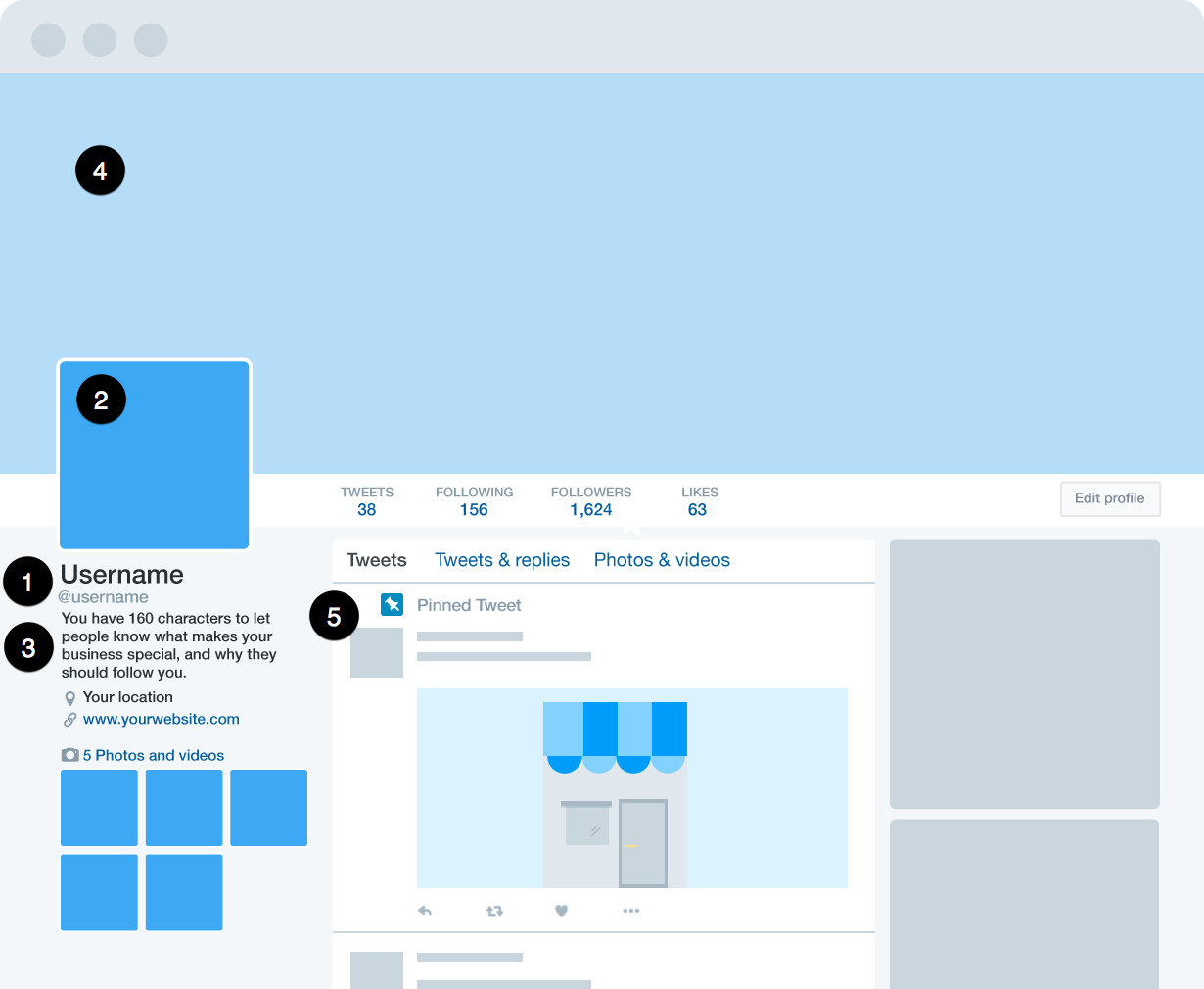 Your Twitter @name is a unique identifier where your clients and prospect can find you by.
The profile picture that is present on your profile can be seen as an icon beside all your tweets.
In your bio, this is where you can write 160 characters about your business. We suggest that you post a short description and a link to your business website.
The banner on the top is like a billboard where you can promote events, featured products, or about company's information.
Pinning tweets allow you to keep important tweets on the top of your page.
A few key tips
Using 400x400 pixels for your display picture.
1500x500 pixels for your banner
When uploading pictures use JPEG or PNG
Visit Twitter.com more information