AdvisorStream allows you to post content to a LinkedIn company page. This is a great way to share the same great content from your personal LinkedIn to your firms page.
Looking for some guidance on creating a LinkedIn Page? Follow the easy steps below:
Before getting started you'll need a LinkedIn Account. We encourage you to reference your internal compliance requirements to ensure that company pages are permitted.
Step 1:
Start by clicking on "Work" and scroll down and click "Create a Company Page".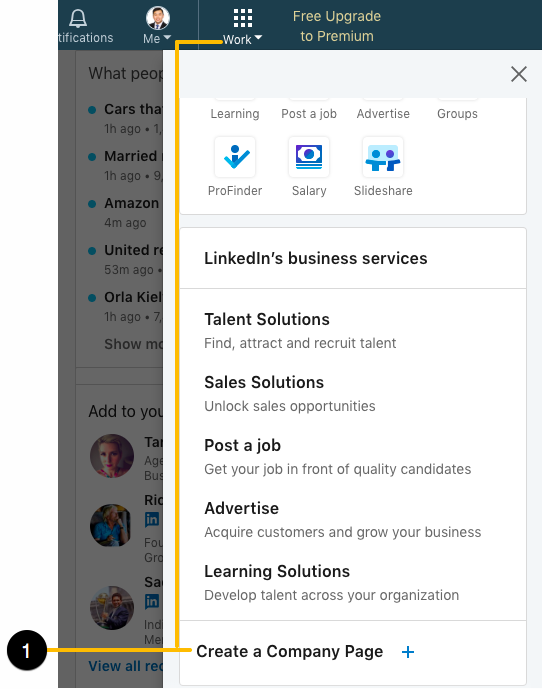 Step 2:
Enter your company's name and then click Get Started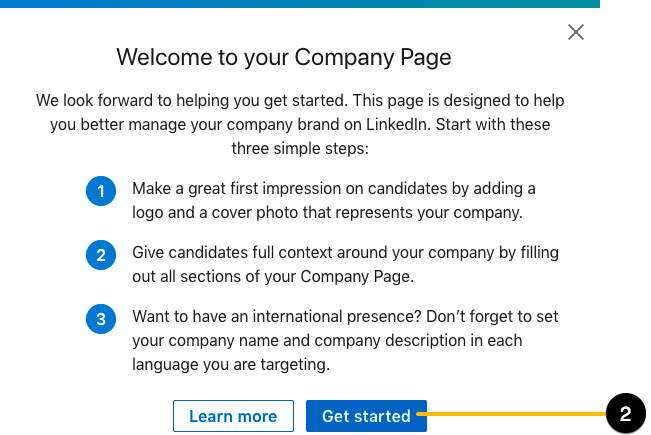 Next ensure you take the time to fill in all fields and ensure your company page is complete and tells your story:
Step 3: Upload your company's banner (1536 x 768 px)
Step 4: Company's Profile picture (300 x 300 px)
Step 5: Write a short description of your company
Step 6: Your company's specialty (Retirement, 401K, etc)
Step 7: Company's website if you have one
Step 8: Your company's information (Size, Year Founded, Industry, and Company type)
Step 9: Enter your company's address
Once your page is complete, begin asking clients, friends, family, and colleagues to follow the page. Ask the AdvisorStream Client Success Team to add a call-to-action button within your newsletter signature to help drive an increase in your following.