Head over to your Reports Dashboard and click on the Newsletter option. Here you'll be able to export all the delivery statuses of each newsletter sent.
Step 1:
Scroll down to view your sent newsletters and click on the title to expand your options.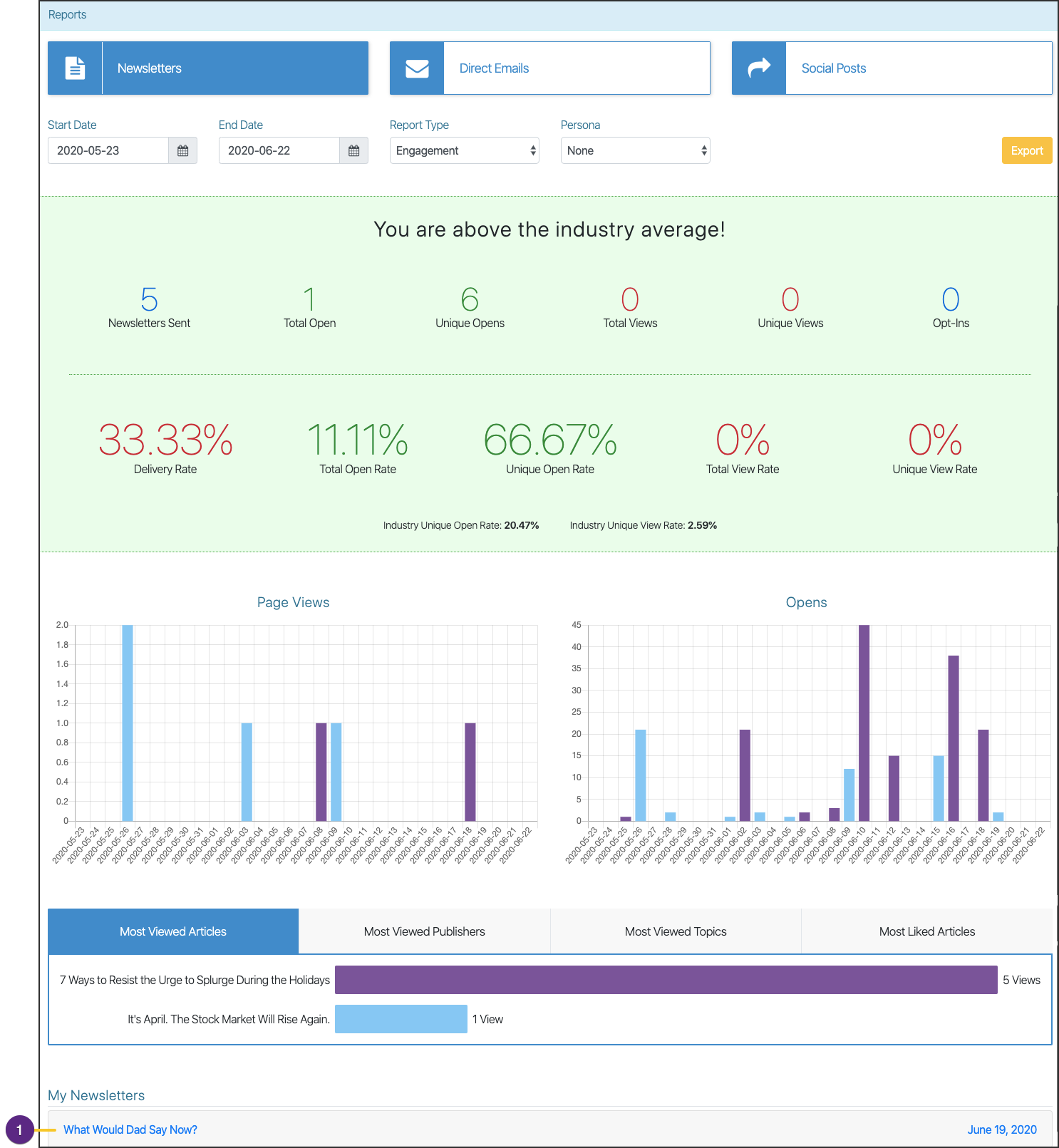 Step 2:
Click on the Export to CSV. button, the file will save within your downloads.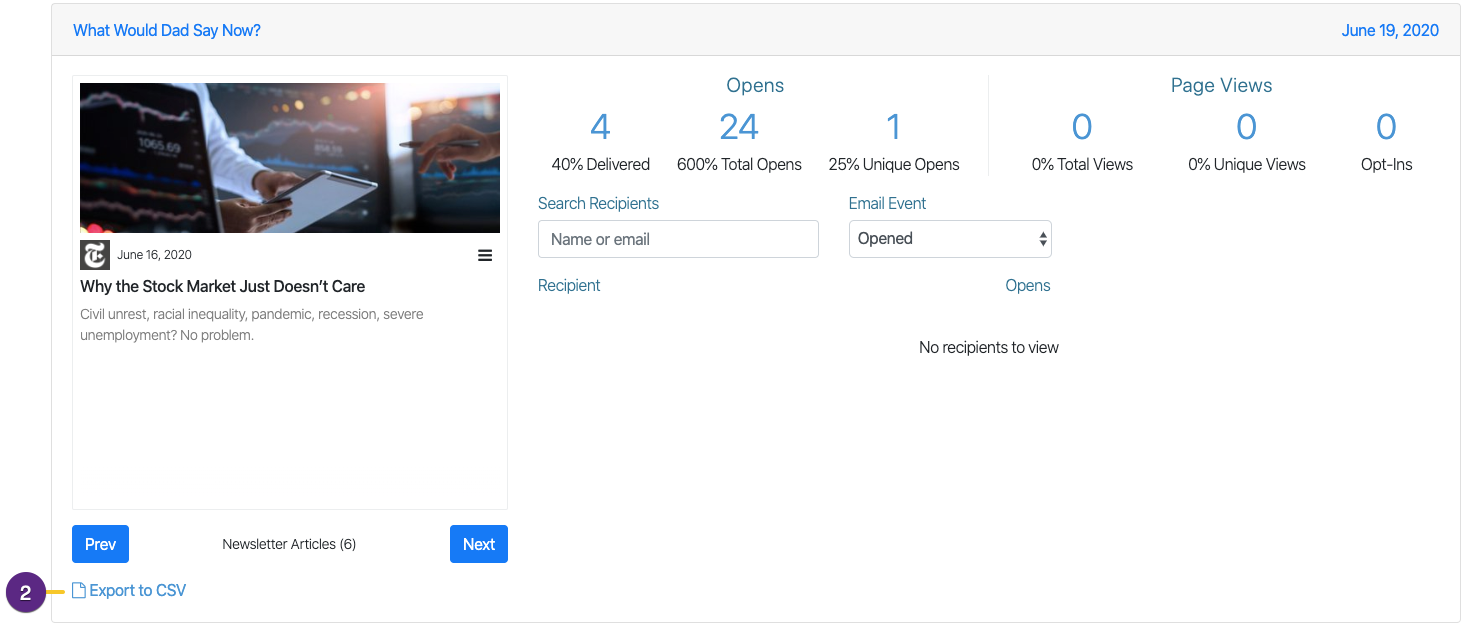 Note: To export additional data and analytics click the 'Export' button at the top right and AdvisorStream will email you a zip file.