Introducing our new Lead Follow-up Templates! Now, you can quickly and easily send a thank you email and recommended content piece when capturing a new lead on the platform. Allowing you to instantly engage with prospects in real-time, building a relationship and never missing an opportunity.
1. Head over to your AdvisorStream account and click on the "Leads" tab.
2. Select the lead who you want to send a follow-up to.

3. Click on the Follow Up button.
4. Select the communication you want to send to your new lead.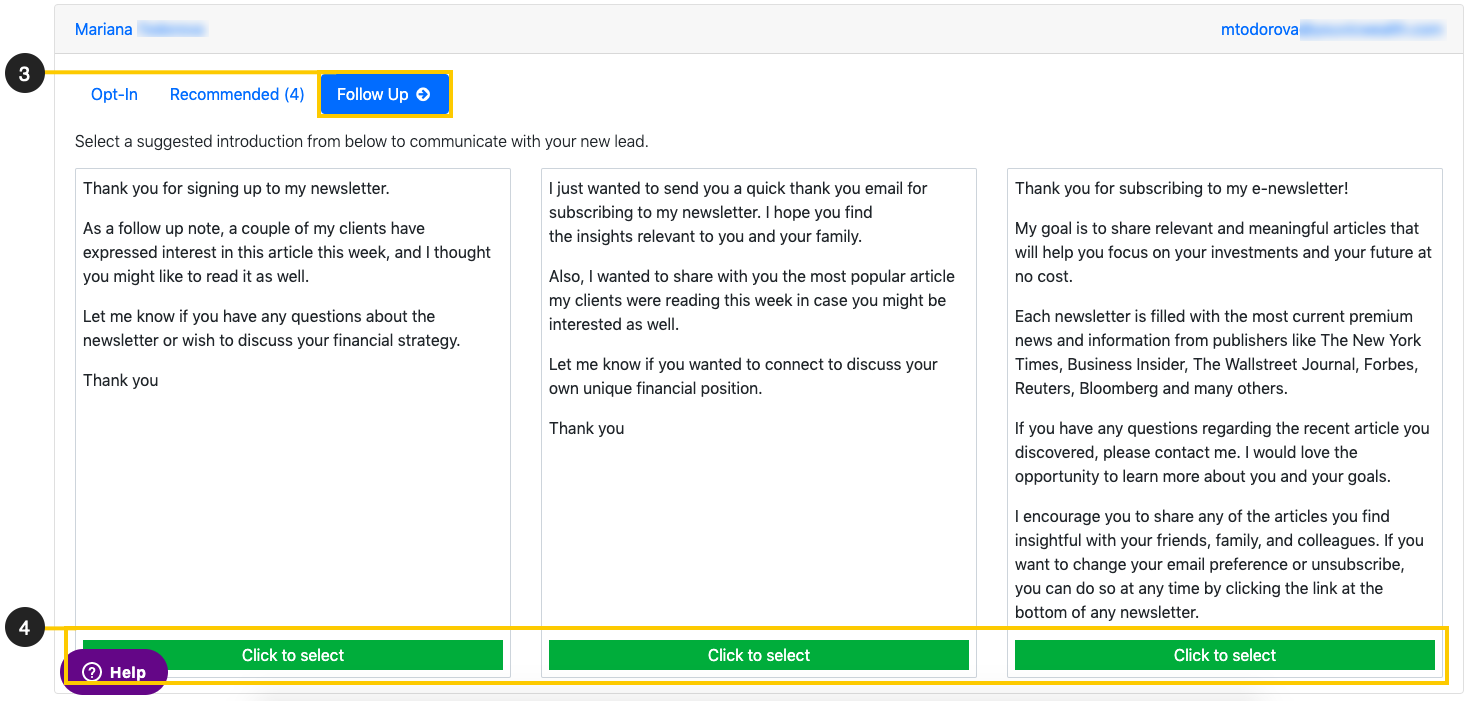 5. Select an article to go with your message.

6. Select a greeting to company your email.
7. Once you are ready click Send.