You may select the persona used on all automated social posts when setting up your automation within the Social Scheduler. The persona (profile(s) + brand) will be the default on all automated social posts. Only a single Persona can be chosen for your automated posts.


Follow the steps below to change your persona on automated posts:
Click on Account & Settings.
On the left-hand side click Social Scheduler.
Scroll down to Persona & Branding and choose your desired persona from the dropdown menu.
If you do not see the persona listed, it means
a) you have not yet created an additional Persona, or
b) compliance has not yet approved the Profiles/Brand.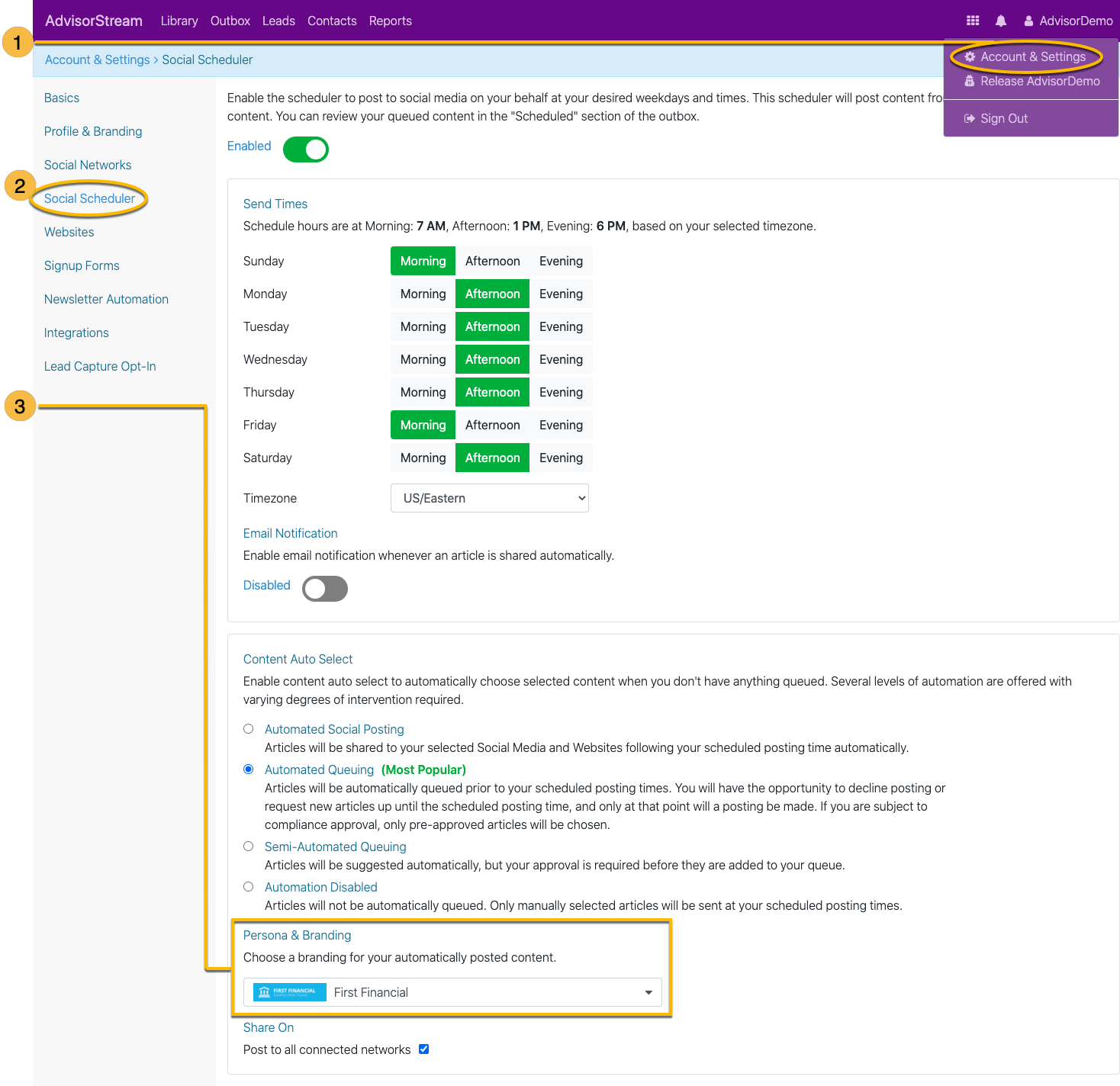 Do it Yourself Content Sharing (manually posting):
You can share articles with any of your other personas if you are manually sharing content ie. choosing the articles yourself. Click here to learn how to manually share content to social which will allow you to choose from any of your created personas.
Related Articles: