AdvisorStream provides advisors the ability to submit their own Advisor Written content.

Your subscription allows for up to 4 articles/month and to please allow our curation team 2-3 business days to approve & ingest your content. We look forward to your requests!

Fill out the form here.

There are a few notes to keep in mind when requesting content to ensure we satisfy copyright agreements & legislations:
Articles must be written by you or licensed to you for commercial purposes.* Such articles will be made available only to you for sharing.
You will need the following items:
Article Title

Article Image

Article Summary

Article Body

Article Link (if available)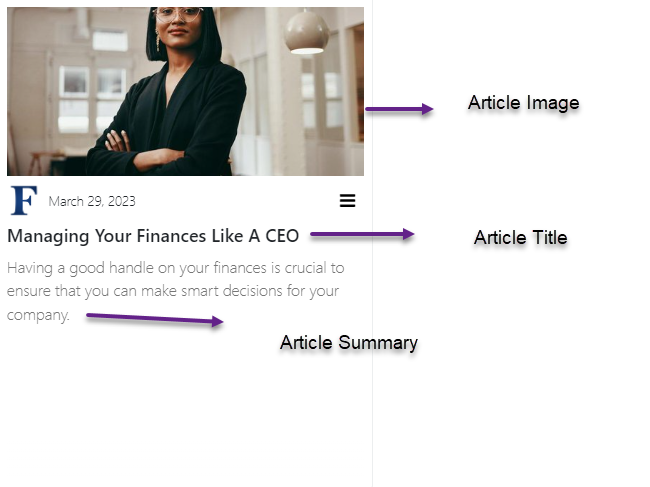 * AdvisorStream reserves the right to request confirmation of copyright ownership

To submit a request, simply fill out the applicable online form following these three steps:
Step 1: Fill out your account information.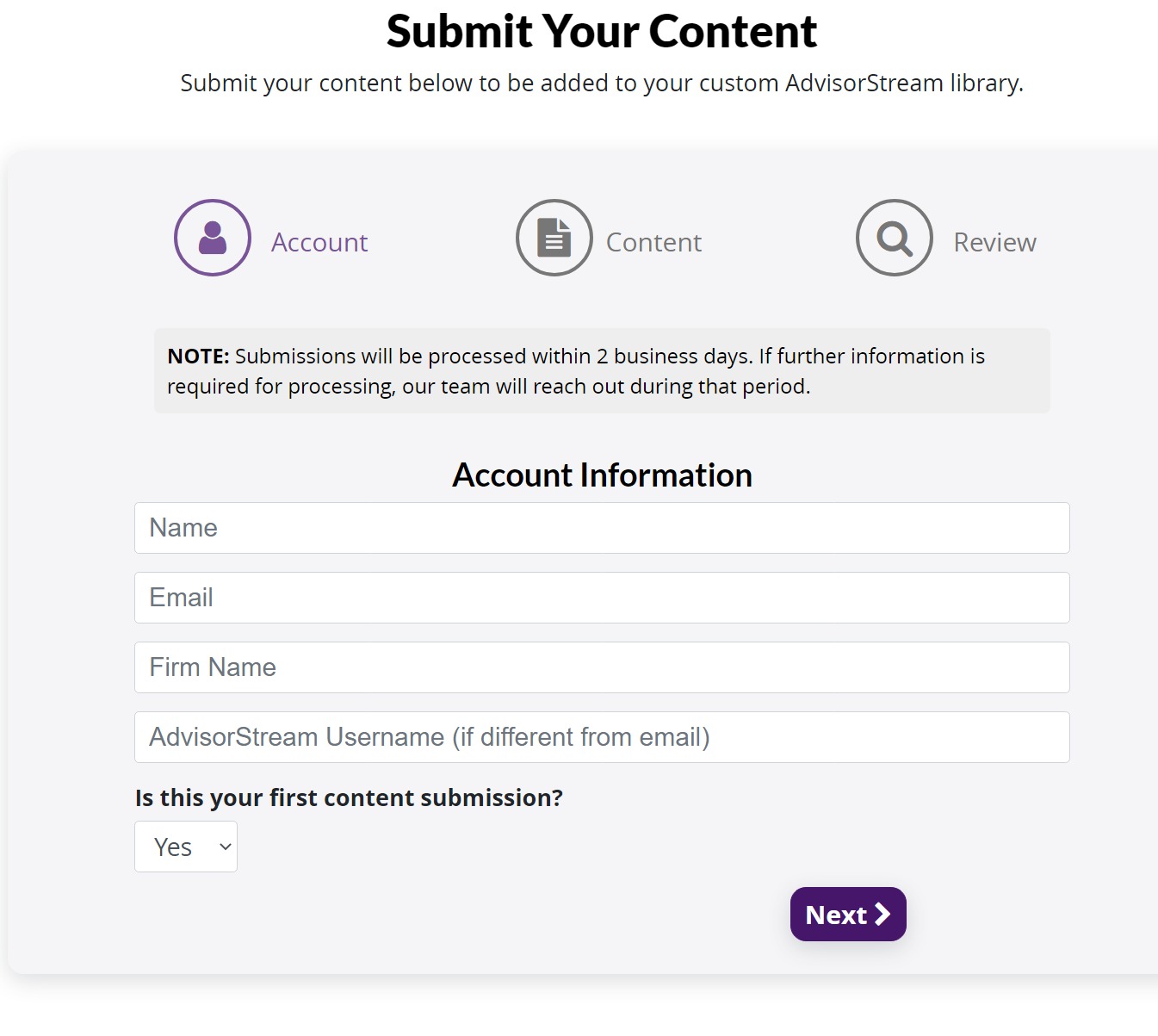 Step 2: Add your Content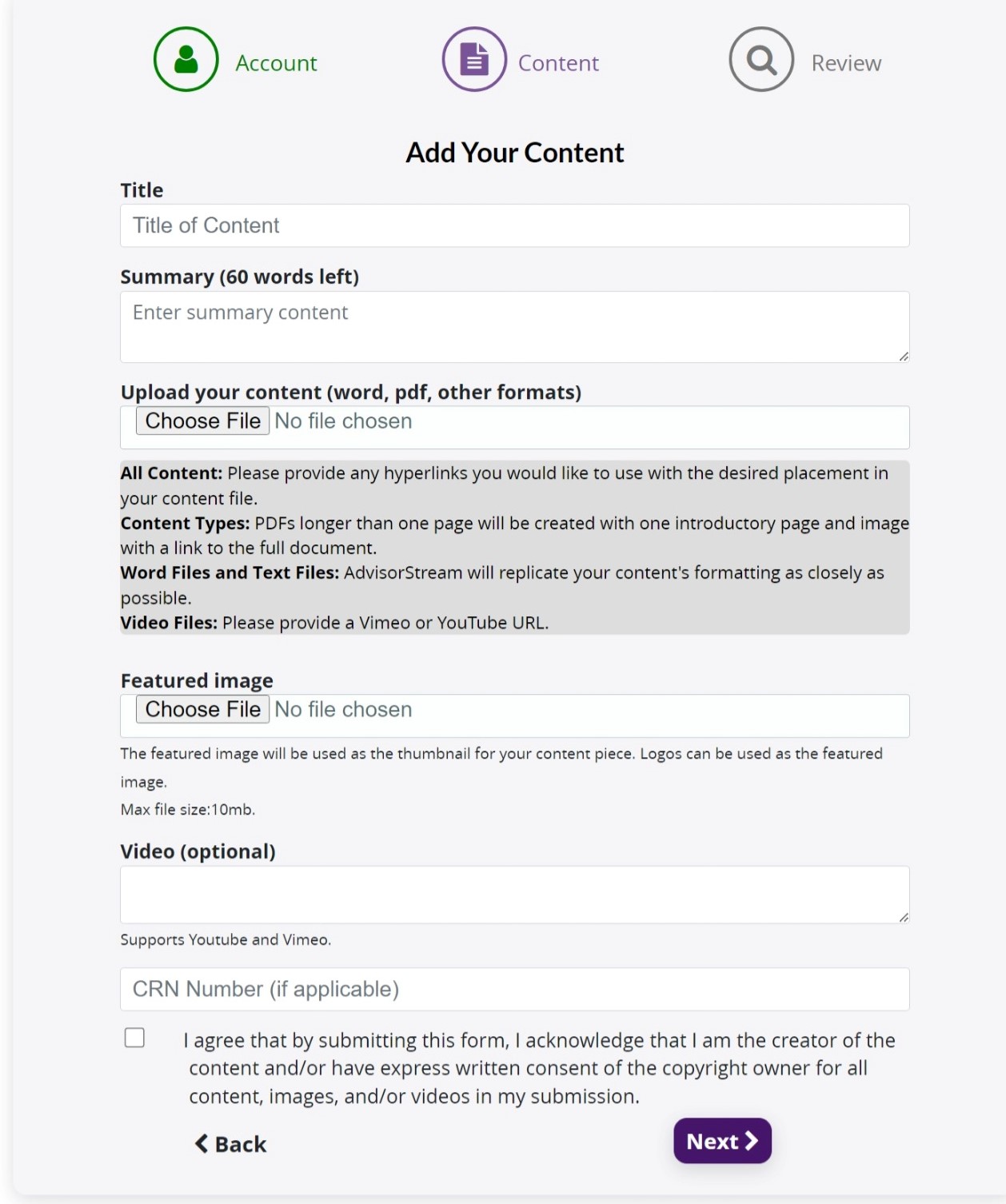 Step 3: Review your form Information and Submit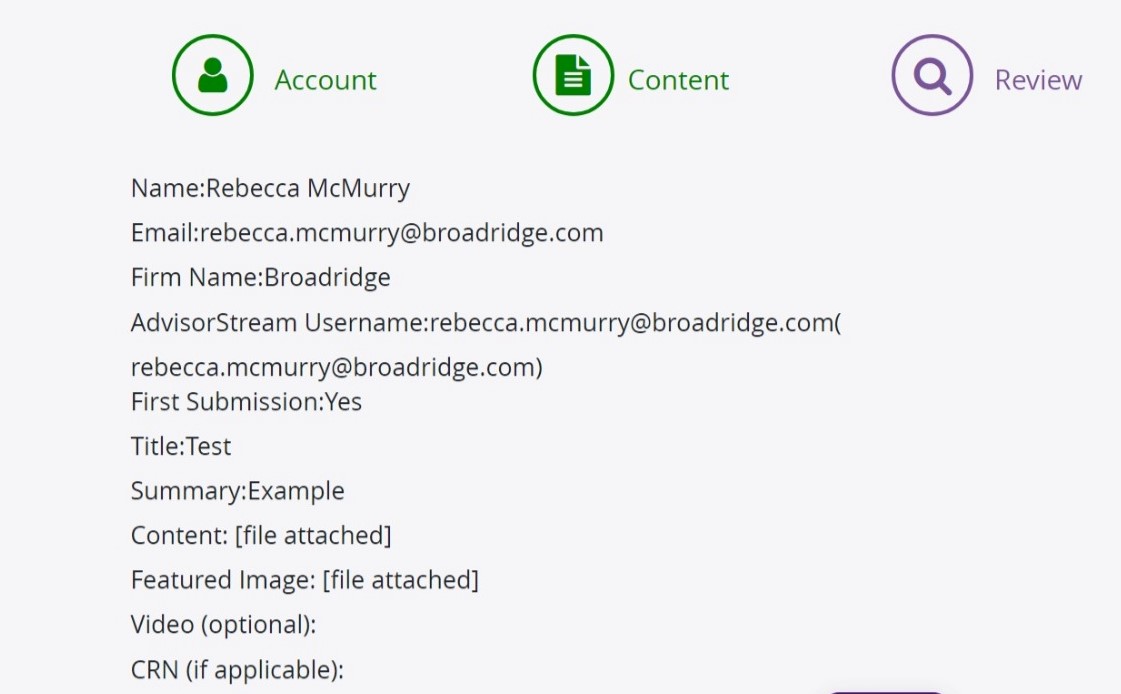 *Please allow 2-3 business days for processing, you will be notified once the piece is available within your account.
Related Articles: