The RedTail integration allows users the ability to connect their RedTail Account to AdvisorStream, this will allow advisors to set up a Contact Sync. Bringing all contacts from selected Statuses and tag groups over from RedTail and into AdvisorStream.
In this article, you will learn how to connect your RedTail account within AdvisorStream.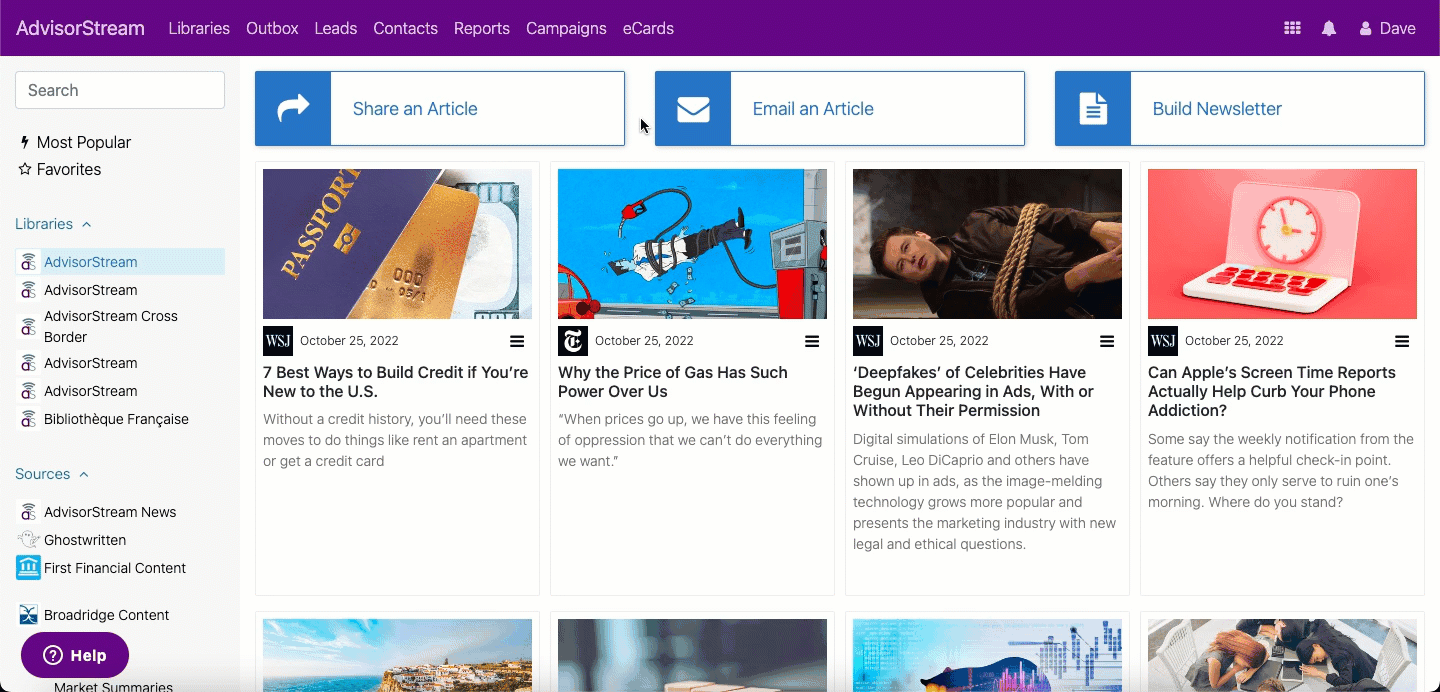 Click on your name in the top right corner and click Account & Settings.
From the left-hand menu click on Integrations.
Click the RedTail Integration option.
Enter your RedTail login information then click Connect.




Once connected, select which RedTail Statuses and Tag Groups you would like to sync with AdvisorStream.
Click Sync

to begin the sync.
AdvisorStream will pull contacts from your RedTail as individual contacts. The sync will also create contact lists in AdvisorStream named after your chosen Statuses and Tag Groups. Once contacts are uploaded you can see your full list in your Contacts Page.
Related Articles: