Persona allows you to create multiple identities by simply clicking and dragging multiple profiles and a brand to create different personas. Your default Persona will apply to any automation, however, you can easily change which persona you'd like to communicate with manually using the drop-down menu within your newsletter builder or social media posts as shown below.
The below image shows how to easily choose which persona you would like to use for your communication.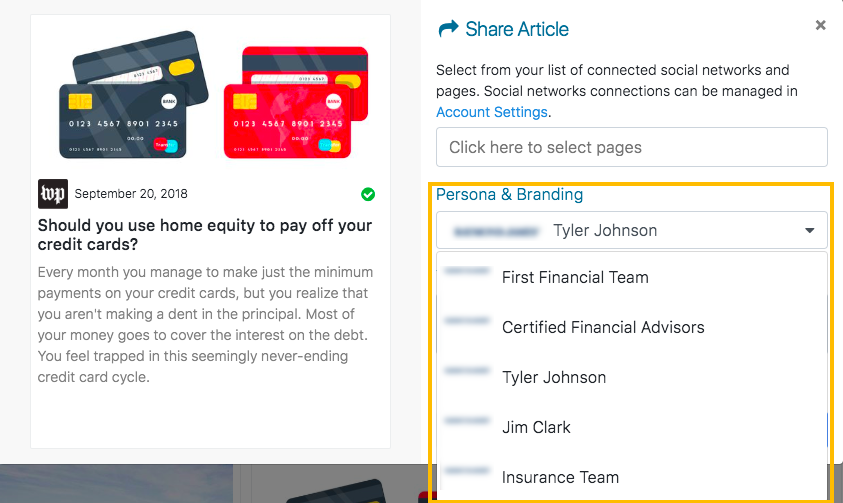 The persona selected here will be used for automated social media posts.
Use the 'Share On' delivery tool to manually select another persona for you social media share(s)

To see a list of all your personas head over to your Account > Profile & Branding > all your personas will be displayed on the right shown below.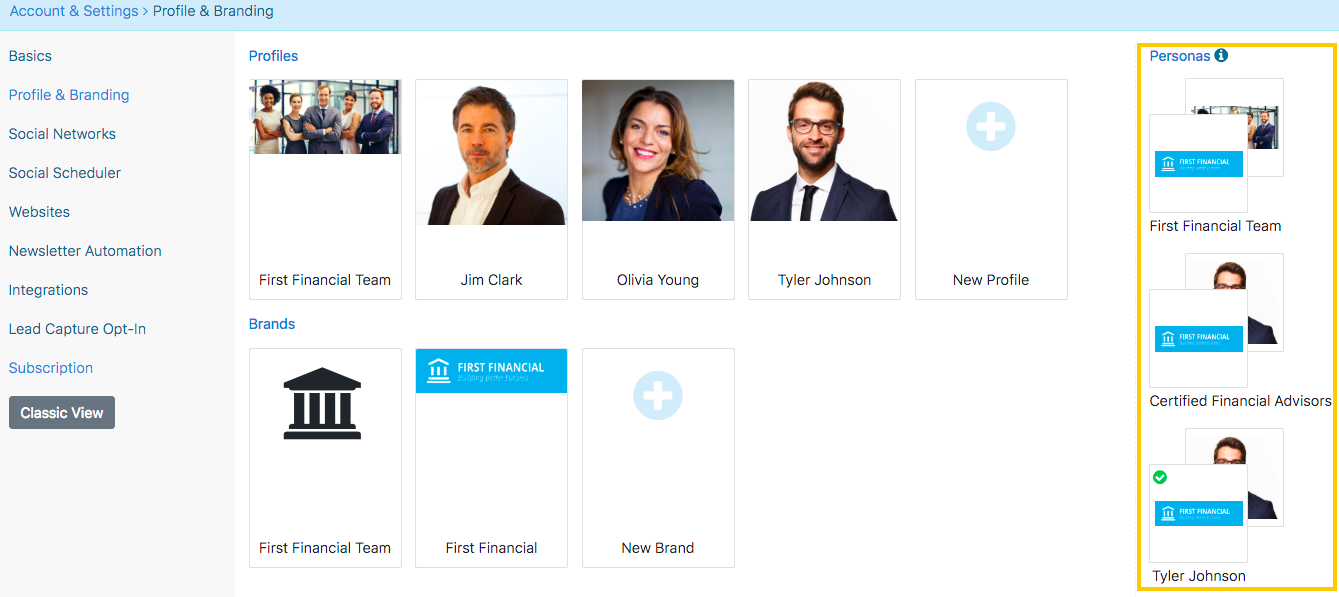 To learn how to create a persona Click Here.