Use AdvisorStream to keep your website active automatically. To turn this feature on, please follow these steps:
1. Click on your name at the top right and then go to Account Settings.
2. Click on Websites on the left-hand menu and then click the box with a "+" to add a new website.
3. Copy the code snippet at the top right and then paste into the back end of your website (HTML Code Snippet) to activate website sharing. (For help with this, refer to our Wordpress section below, or give us a call at 716 215 2103)
4. RSS Code link can be pasted into a webpage to display articles through an RSS Feed.
5. Paste the URL of the page that the articles will be shown on for tracking purposes.
Website Managed through Wordpress:
1. Open your Wordpress account and login to your account.
2. Open your Pages Tab on the left-hand side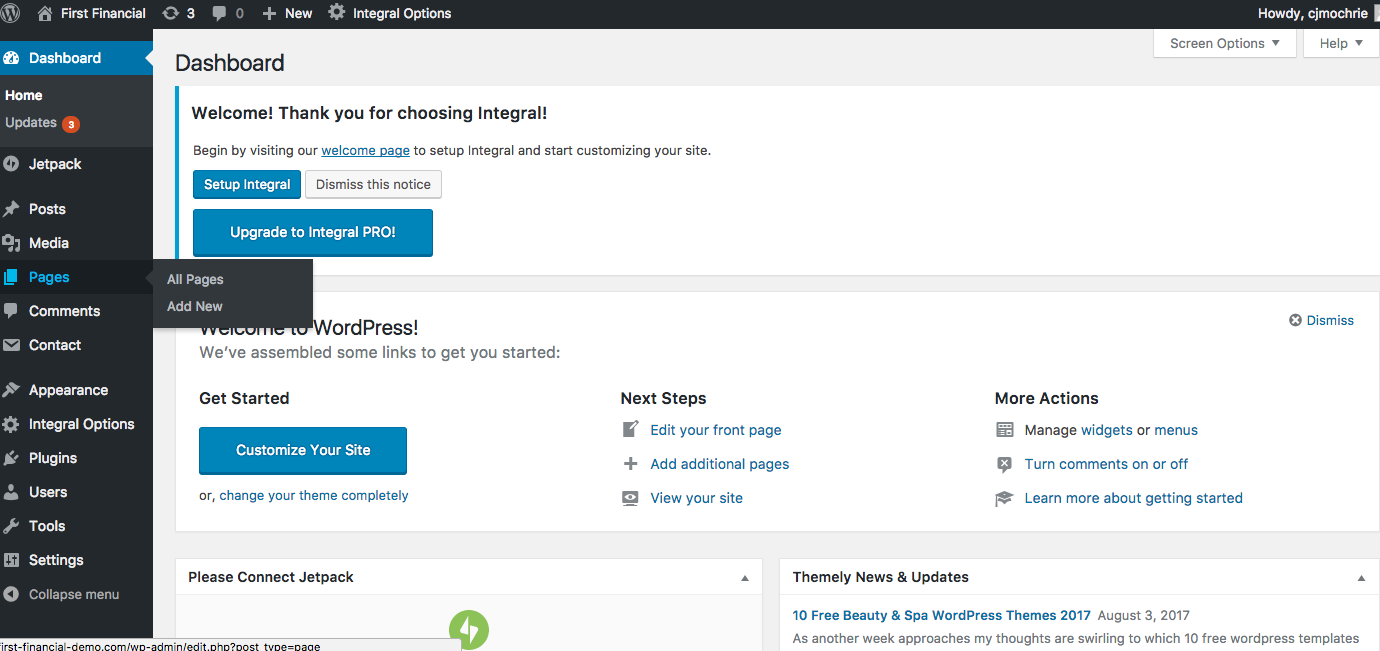 3. Click on the page that you want to add the articles too: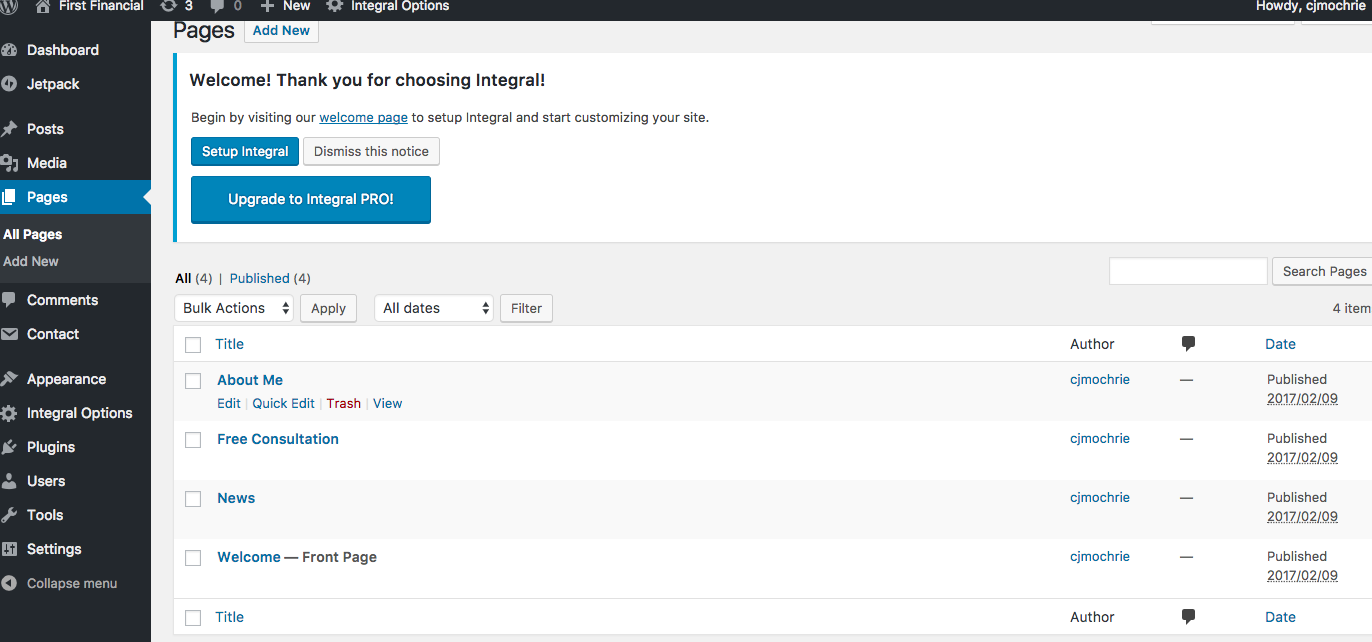 4. Once you have clicked on the page, ensure that you click on TEXT on the top right-hand side of the page to be able to paste the code snippet.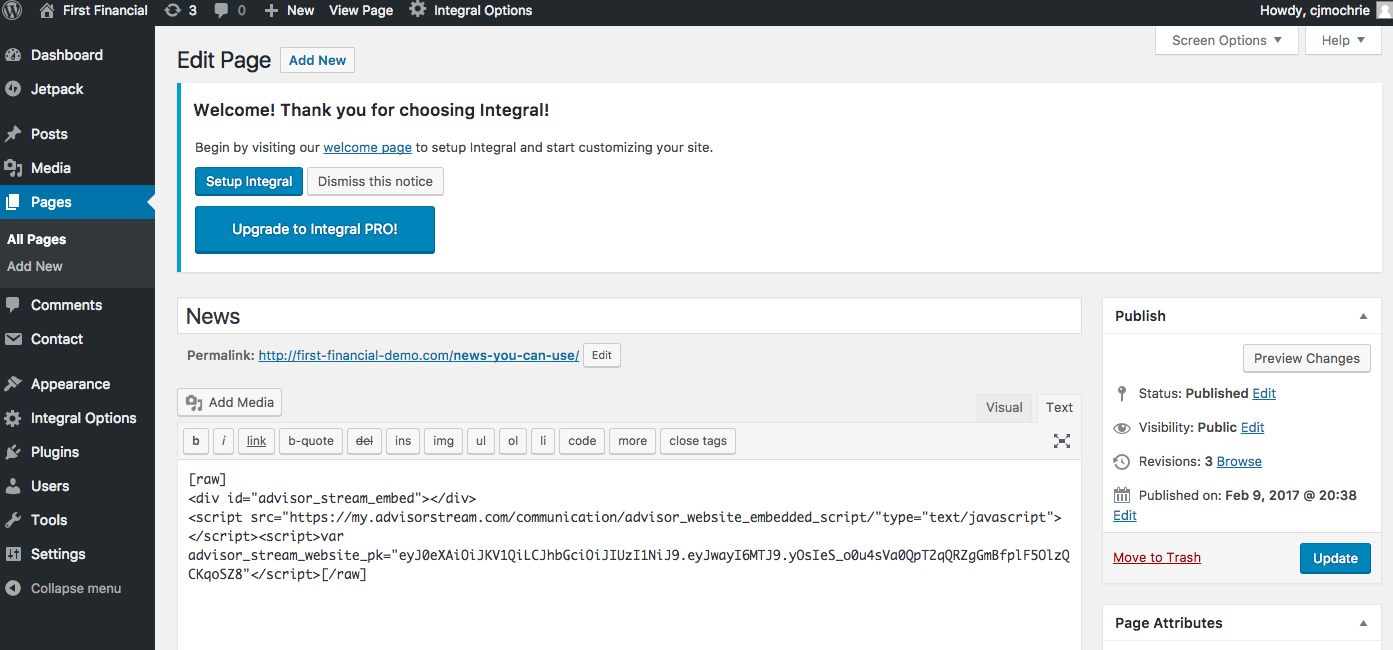 5. Paste the Code Snippet into the box, and then click Update on the right-hand side.
6. Your code snippet should be active and able to be added to your automation.