It is important that you track the success of your digital marketing initiatives. After sending an email newsletter, we'll track and analyze data on opens, views, top-performing content, topics, and publishers. You can view this information in your Reports/ newsletters.
Measuring your marketing efforts is vital in creating a calculated strategy. In fact, clients have reported that when they feel engaged by their advisor, they invest and refer 2 times more than those not engaged
Overview
The Overview provides a summary of newsletter performance based on the date range selected, it includes the number of newsletters sent, the number of recipients that opened your newsletter(s), the number of recipients that viewed content from within newsletter(s), how many successful deliveries were made, and other information. It also indicates how you stack up against the industry average to help you determine if improvements should be considered.
Here's what you'll see in your overview.
Sent newsletters

Total opens & unique opens

Total views & unique views

Opt-ins

Delivery rate

Total opens and unique opens rate

Total views and unique views rate

Financial industry benchmark averages

Opens and Views week-over-week or month-over-month

Some industry averages to compare your statistics with:

20.97% Unique Open Rate
2.73 Unique View Rate





Content Performance
Review the content performance section to determine what content is resonating with your clients/prospects. See what publishers, topics, and articles garnered the highest engagement. Use these insights if choosing to alter the content within your weekly suggested newsletter.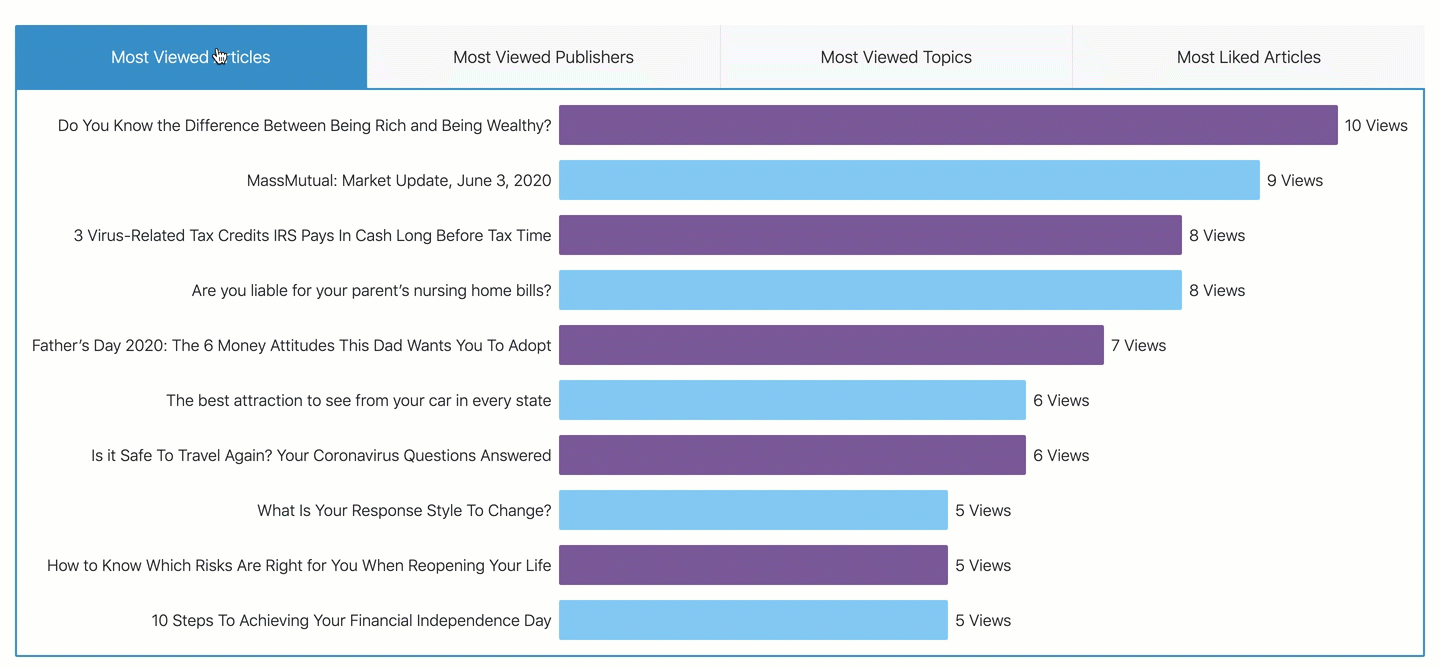 My Newsletters
My Newsletters allows you to further drill down into the results of each individual newsletter. Choose one of your newsletters to view or export recipients who interacted with your newsletter, such as opened, viewed, bounced, or unsubscribed.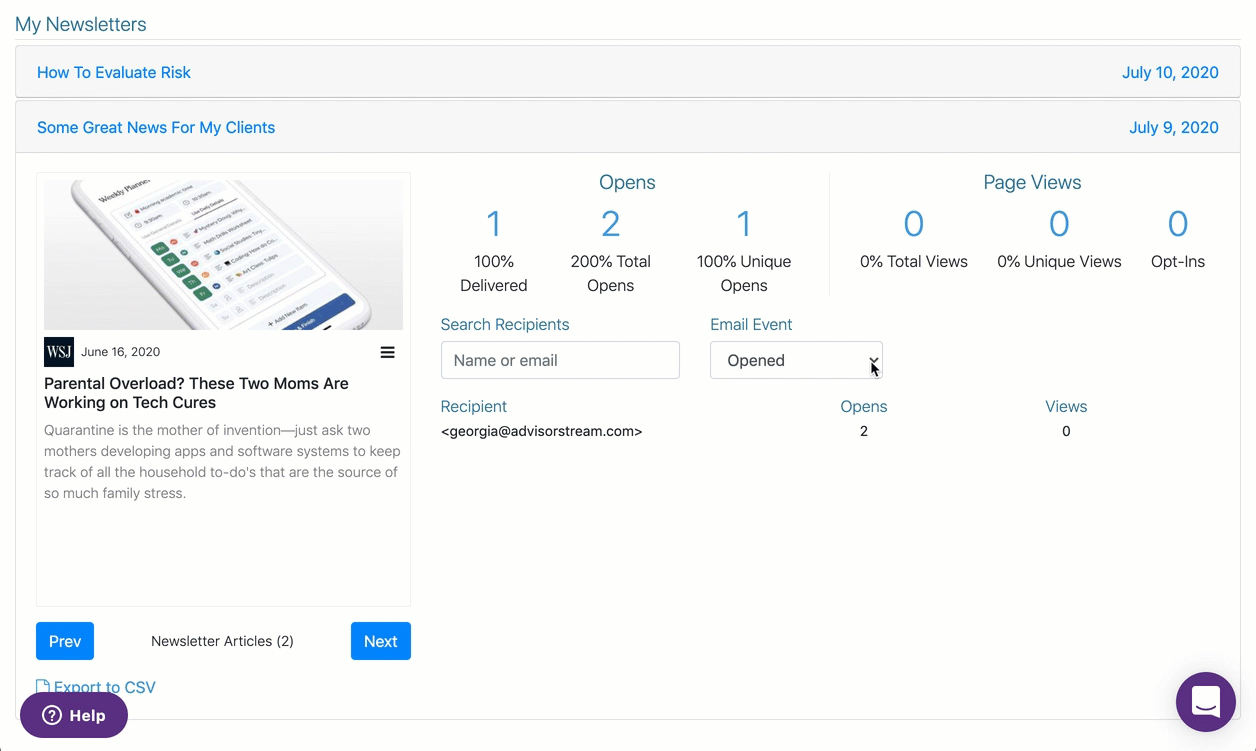 Related Articles: