Exporting your newsletter analytics to build reports or share with your team is a great way to keep track of your engagement and improve your email newsletter performance.
What is included in the Export?
A CSV. of each newsletter communication can be downloaded from your Reports dashboard. The CSV. includes a list of all recipients, their delivery status, and the action(s) they took with your newsletter (eg., opened, viewed) as well as a timestamp of when the action was taken.

Head over to your Reports Dashboard and click on the Newsletter option. Here you'll be able to export all the delivery statuses of each newsletter sent.
How to Export Newsletter Analytics?
Step 1: Head to your Reports dashboard and click on Newsletters. Scroll down to view sent newsletters and click on the title of the newsletter you wish to export data from.
Step 2: Click the Export to CSV. button, the file will download to your computer.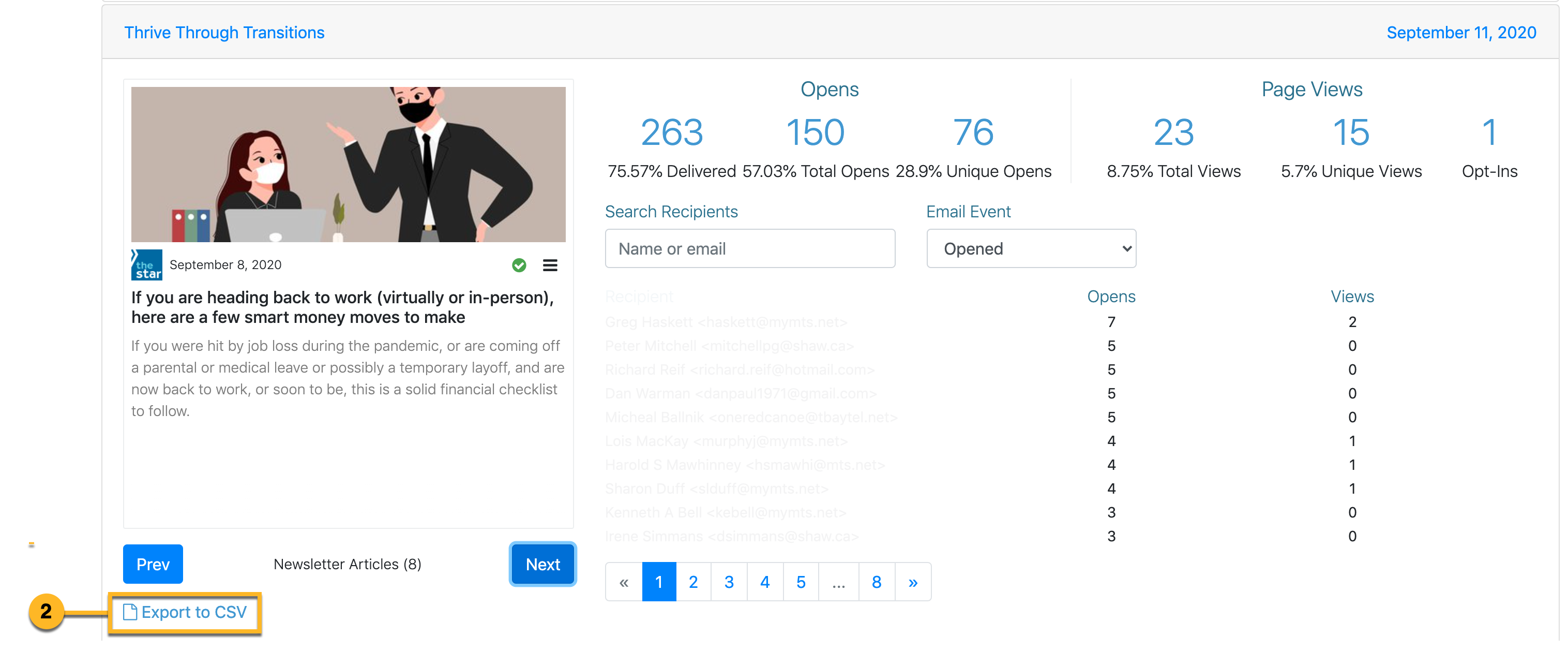 If you would like to export all Newsletter overview analytics you can do so by:
Choose your date range by selecting the start and end date
Click the Export to CSV button. An archive of your engagement data will be sent to your primary email address. This may take a few minutes to prepare.