The content library is the central hub of your AdvisorStream account. This is where you can find the timely, premium, and relevant content including articles, videos, and infographics ready for you to send and share.
In this article, we are going to learn how to best navigate the Library.
How To Search For Specific Content
The content is arranged chronologically, with the most recently published article's front and center.
Along the left-hand side of the Content Library, are the core searching tools, allowing you to find the content you are looking for quickly and easily. Choose to filter/search by publisher, topic, or keyword -your filters can be layered as you search for relevant content.
Select the Most Popular to review top trending content. This section includes top-performing articles/videos that advisors shared across Social or Email and help generate high views. These are strong articles to include in your newsletter or social postings.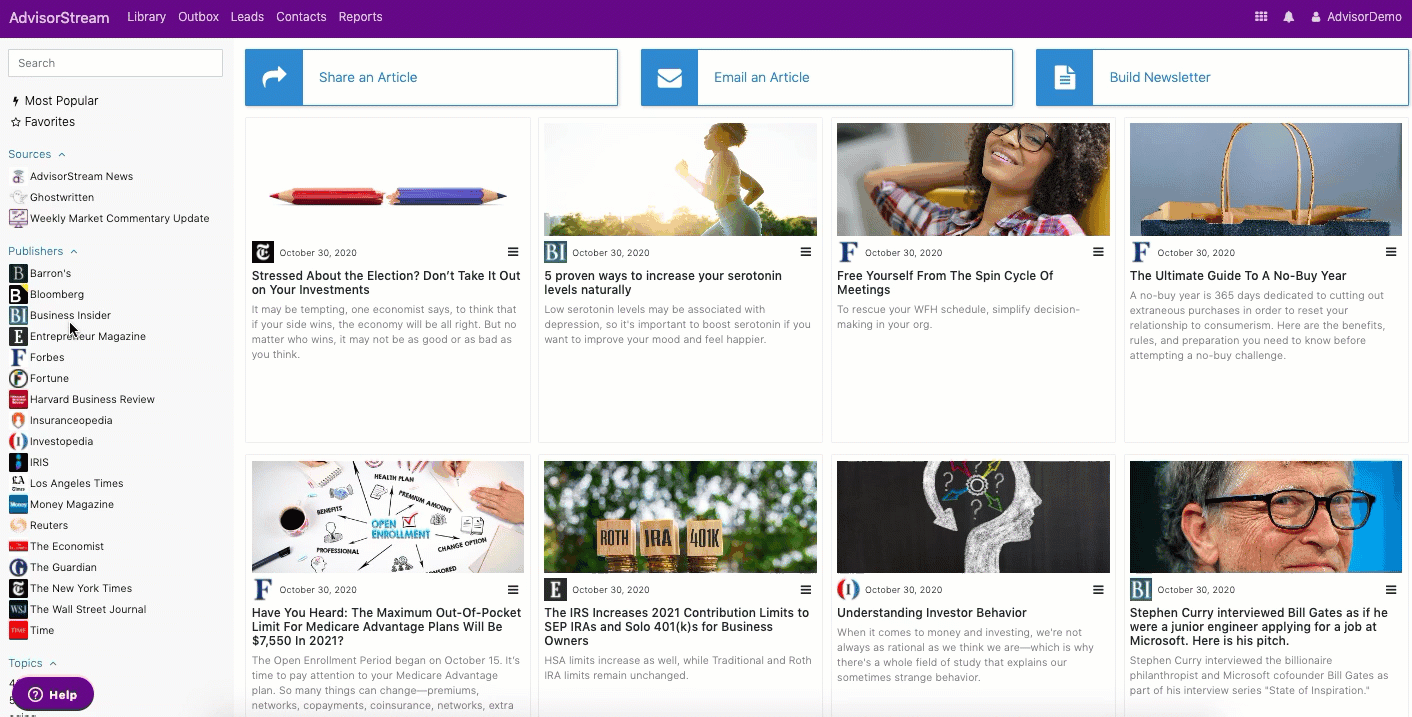 How To Favorite An Article:
Found an article you would like to send to a client after an upcoming meeting? Want to save a great article for later? Or love an article you may want to send it clients when it becomes relevant to their goals? Favoriting a content piece will allow you to easily locate it within your account.

You can add an article to your Favorites in two ways;
Option 1:
Click on the three bars below the picture thumbnail to reveal the menu bar
Click Add to Favorites
Option 2:
Hovering your mouse over the thumbnail image of the article
Click the star to save the article to your favorites
Once an article has been saved it can be located on the left-hand side of your Library, under Favorites.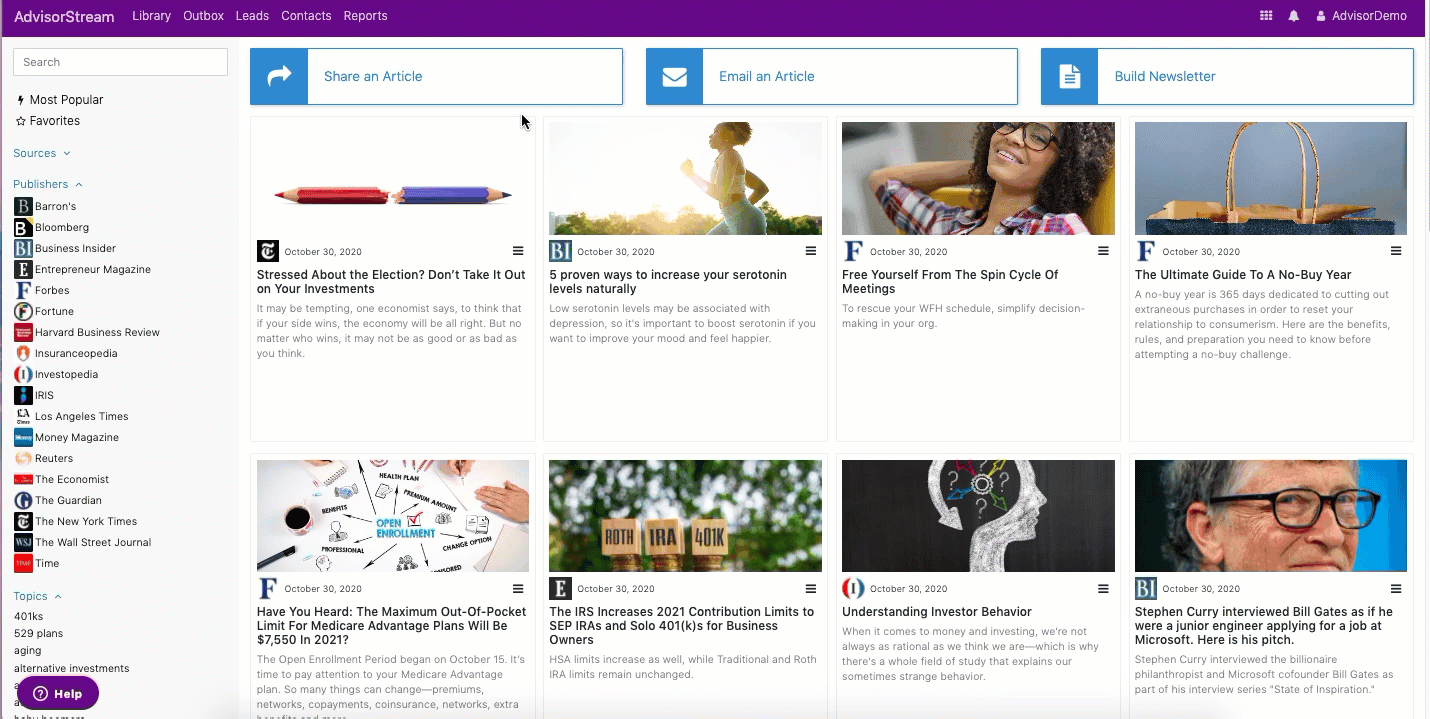 How To Open An Article For Printing:
Click on the article thumbnail to reveal the preview
Hover mouse over three lines in the top right corner to see options
Select Open for printing
Note: This feature is not available for all workflows