AdvisorStream has enterprise agreements with many Broker-Dealers which allows advisors who fall under that Broker-Dealer to access firm content and share it through various communication channels.
How to Find Firm Content / Advisor Custom Content:
Firm content is located in the AdvisorStream Library. On the left-hand side, you will find all of the core searching options. Firm and Advisor Custom Content are both located under Sources.

How to include Firm/ Advisor Custom Content in Your Social Media Automation
Head to your Social Scheduler
Scroll down to the Topics section
At the very bottom, you'll see Sources, ensure they are included in Green


How to Share to Social Media/Website [manually]:
Begin from the Content Library, and locate the piece of content you would like to share.
Hover your mouse over the article and click the Share icon.
Next, complete all fields including a) Destination b) persona (if applicable) c) Add your own message optional*
Choose to Share now or Quque for Later (adding it to your social scheduler)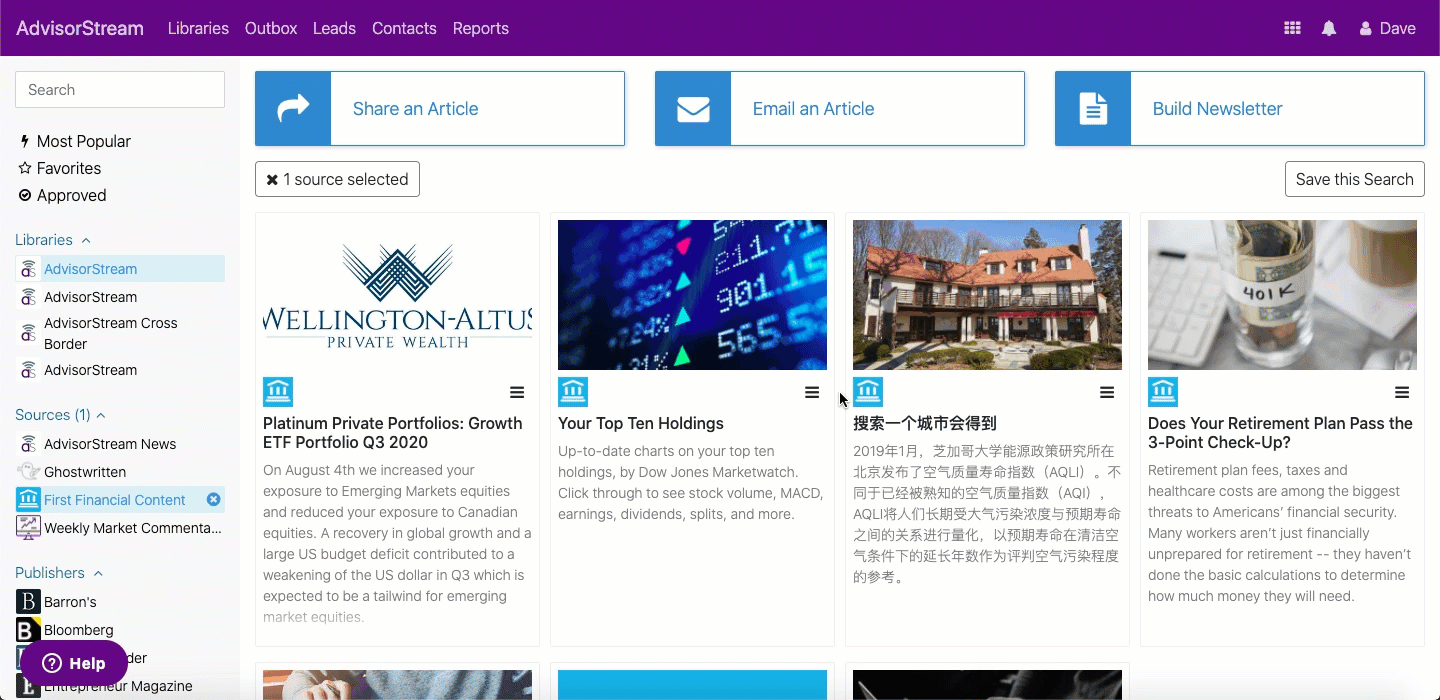 How to Send Firm/Custom Content by Email
You can choose to add firm content to your weekly suggested newsletter, learn how to edit your newsletter here. You can also send firm / your own content out as a direct, targeted email, learn how here.
Related Articles: