Step 1
To import a single contact first click on your Username on the top right of AdvisorStream, and then click "Contacts".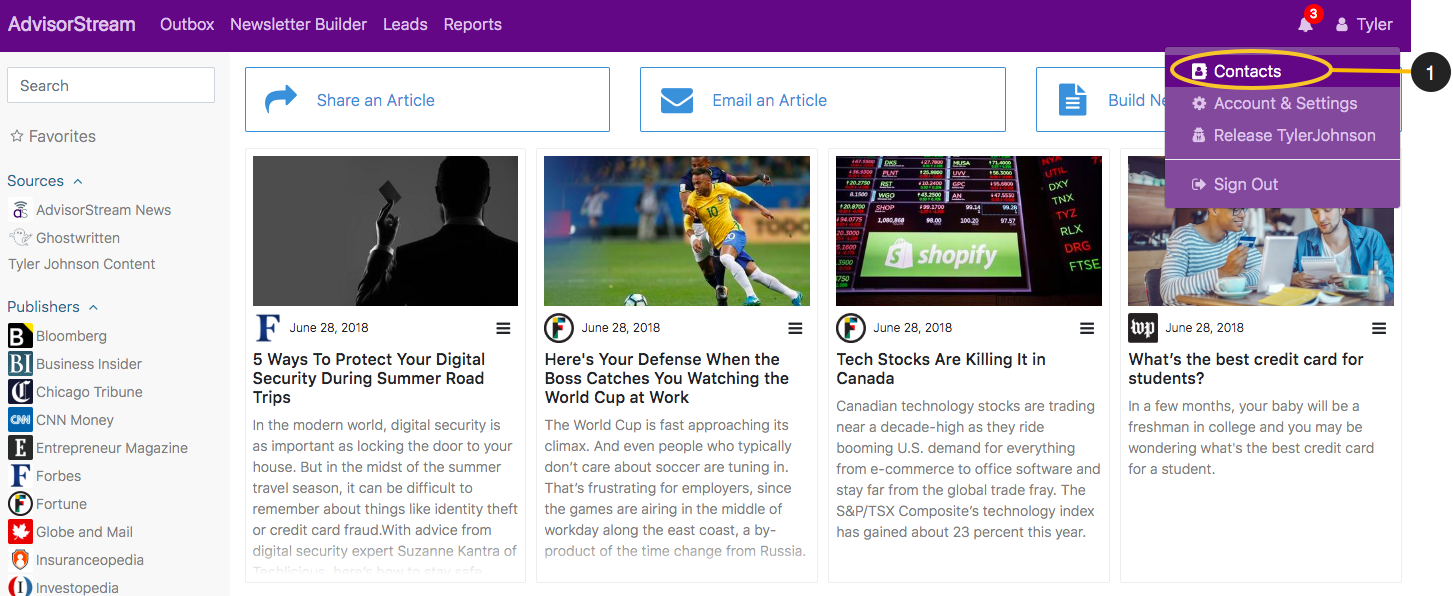 Step 2
Click on the blue "New Contact" icon.
Step 3
Fill in the information about your new contact.
Step 4
Click on the green "Save" icon to add the contact to your contact list.