Importing your contact list is a crucial step in setting up your account for success. Once your clients and prospects have been added to your account you can begin nurturing the recipients with great content. We encourage you to segment your contacts and have them split out into separate Excel lists before importing, you can then upload each unique list one after the other. The newsletter will be sent to all contacts imported, unless you choose an auto-send list
Preparing Your Contact List
Before beginning to add your contacts you will need to prepare your contact list. The only information AdvisorStream uploads are the First name, Last, and *Email address [required]. Your contact list must be in an Excel or .CSV format, with the data separated by columns.
Importing a List:
Step 1: Begin by heading to your Contacts dashboard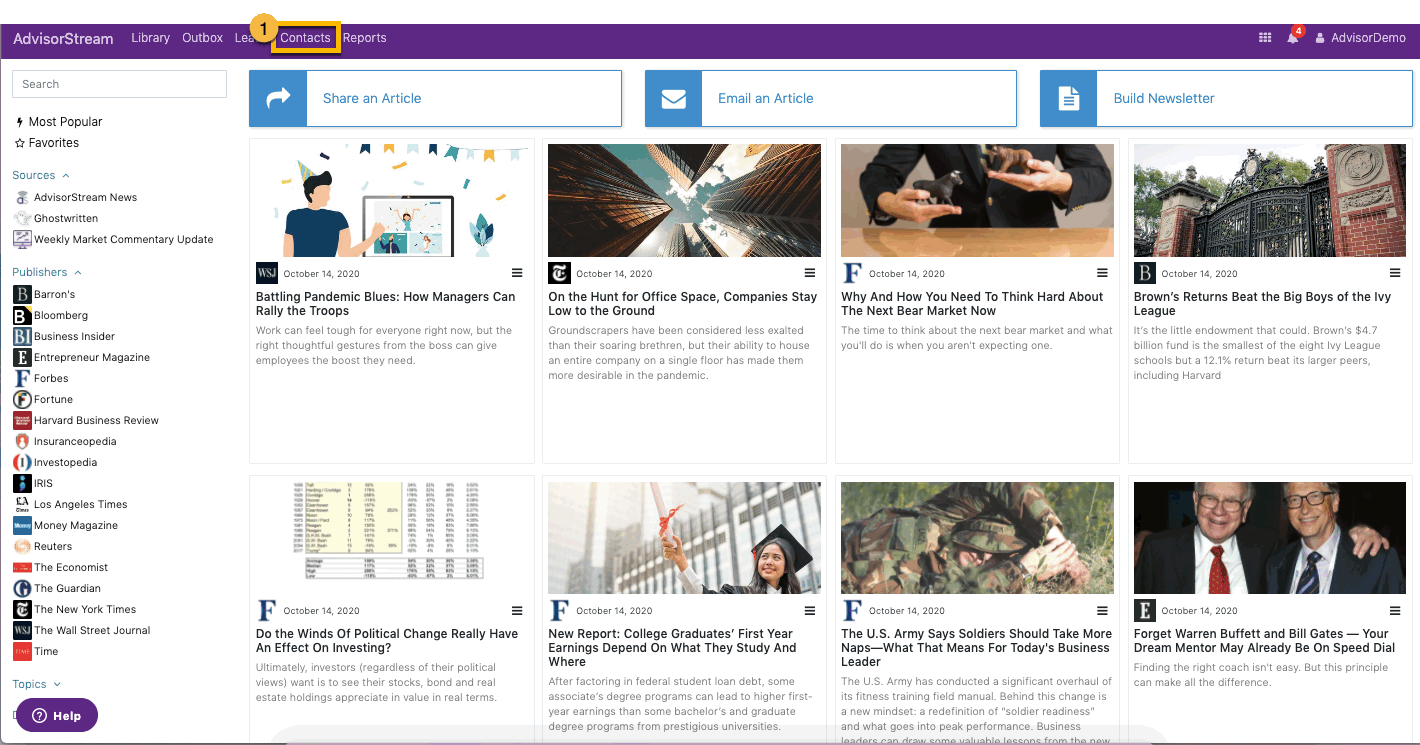 Step 2: Click the blue Import Contacts button to the left side of the dashboard.

Step 3: From your computer, open your .CSV or Excel contact list file. (How to Get Contacts into an Excel/.CSV File)


Step 4: Select all columns with the First Name, Last Name, and Email Address, right-click and copy.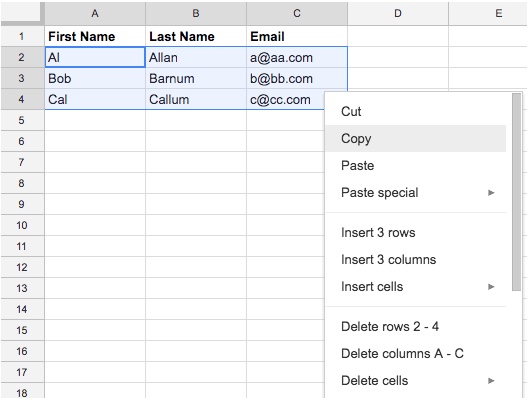 Step 5: Return to AdvisorStream and paste within the large rectangle. AdvisorStream will reformat all contacts.
Step 6: Click the Proceed button

Step 7: Assign a meaning for each column (i.e. first name, last name, email)
Step 8: Create a new list or select an existing list to place contacts in
Step 9: Click the "Import Contacts" button to finish the import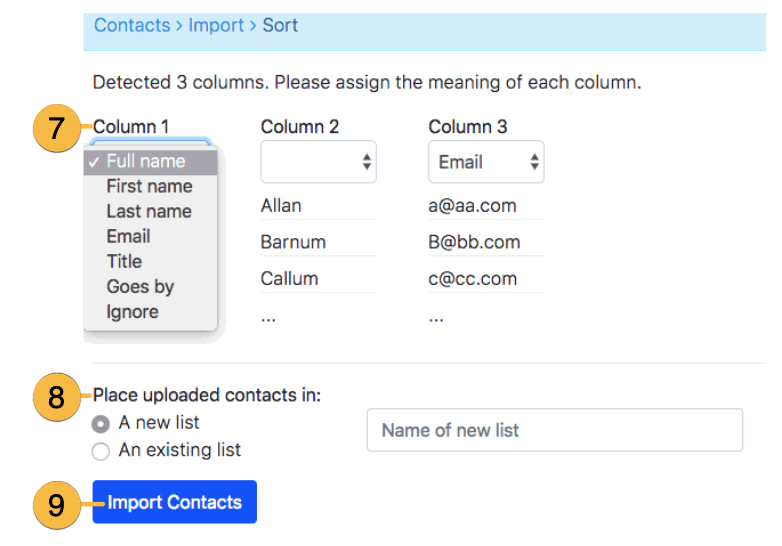 ______________________________________________________________________________________________
Adding a Single Contact:
Step 1:Begin by heading to your Contacts dashboard
Step 2: From the left, select the contact list you would like to add the new contact to
Step 3: Click the blue New Contact button
Step 4: Fill in the contact form including Firstname, Lastname, and Email address
Step 5: Click on the green Save button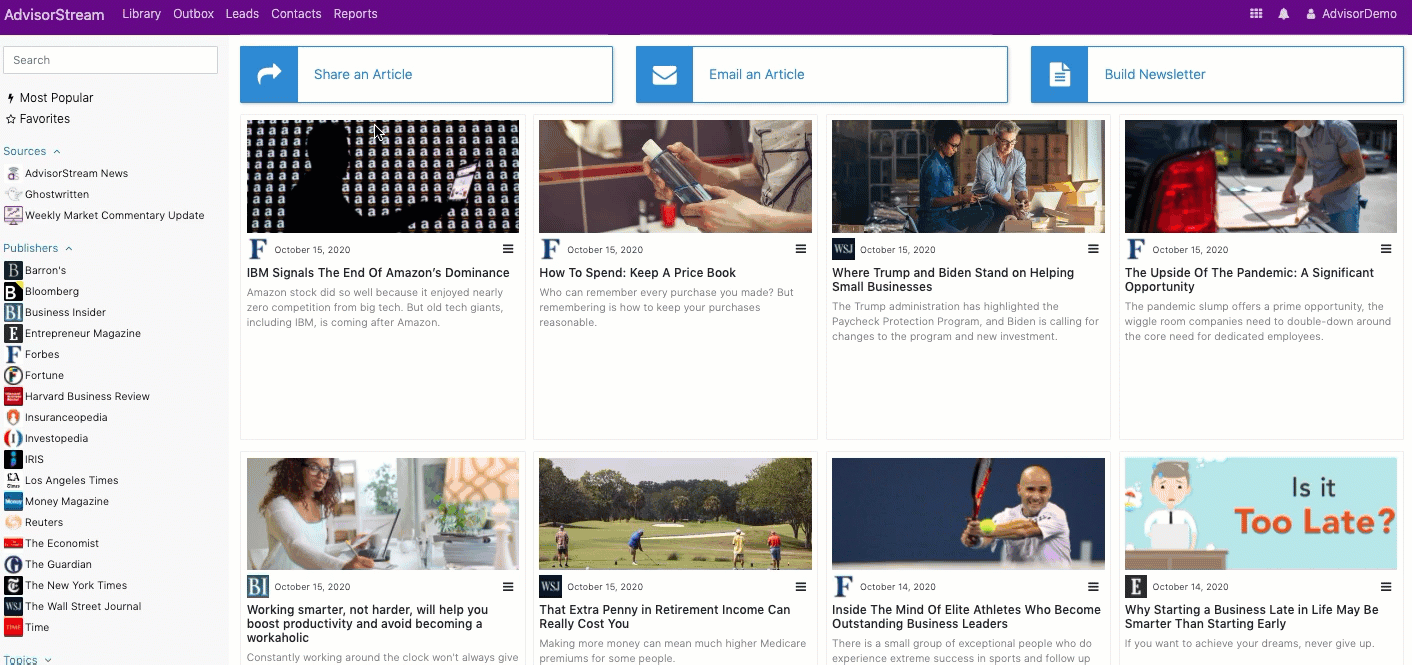 Related Articles: