Here is a video showing you the step by step actions to export your contacts, as well as listing the individual steps below for your easy viewing:
Step 1 & 2
First, click on the "Reports" tab and select "New Report".

Step 3 & 4
On the "Accounts & Contacts" submenu select "Contacts & Accounts". Click "Create" once you selected.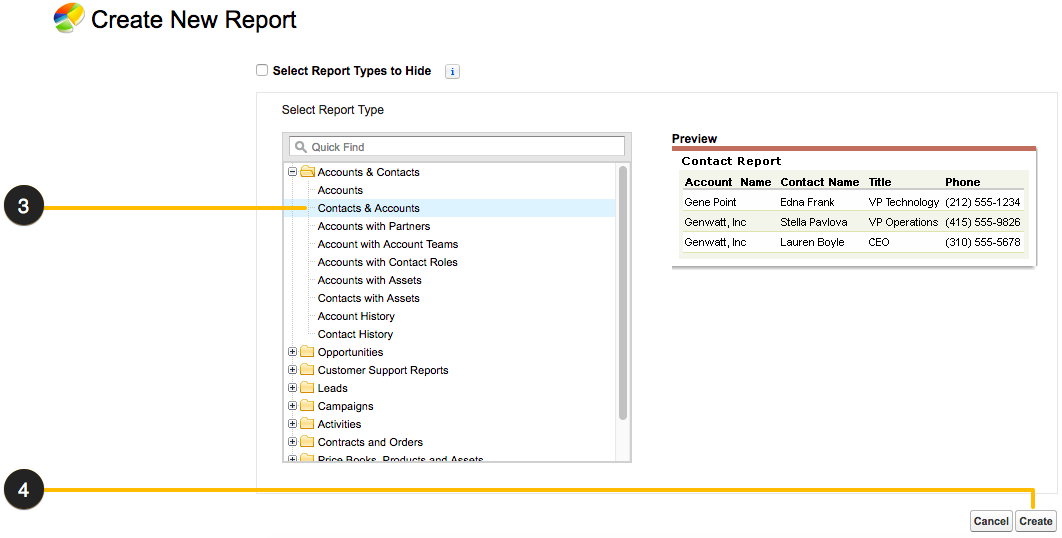 Step 5 & 6
In the preview selection remove the following Fields Salutations, Title, Mailing Street, Mailing City, Mailing State/Province, Mailing Zip/Postal Code, Mailing Country, Phone, Mobile, Fax, Accounting Owner, and Account Name. Click "Run Report" after deselecting the fields.

Step 7
Click "Export Details".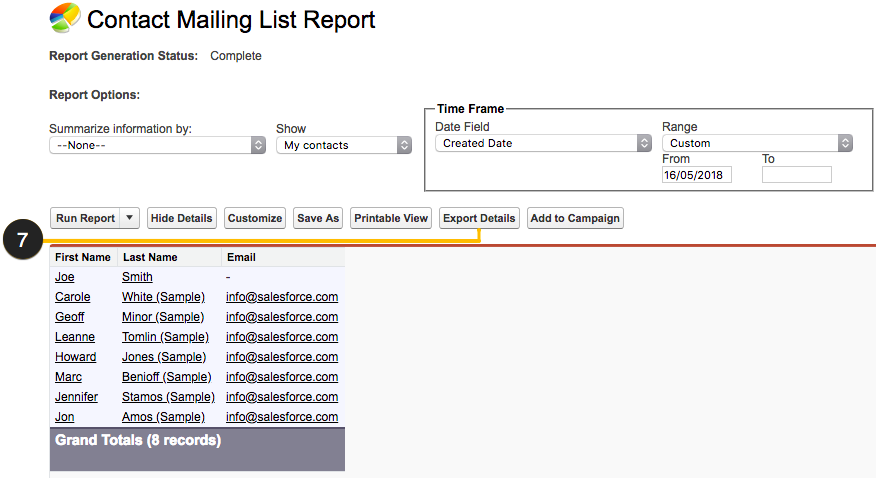 Step 8
Click on the "Export" button and save the .xls or .csv file on your computer.

Click on this link to learn how to import your contacts to AdvisorStream.