AdvisorStream keeps a log of all previously approved activity by your Compliance Supervisors. This historical information can be found within the Previously Reviewed section of your AdvisorStream account and includes past newsletters, social media posts, website posts, direct emails, e-cards, and campaigns.

In this article, you will learn how to navigate the Previously Reviewed section, allowing you to locate past communications, the name of the reviewer and a time stamp the review occurred.

Definitions
On-Hold -

this section displays any communications that were previously reviewed by the Compliance team, but requires further approval by the Advisor, based on their automation selection. The communication remains on hold until the advisor takes action. There is no further action needed from the compliance team.



Today

,

This Week

,

This Month,

and the

Month will display newsletters, emails, and social posts that were previously reviewed within the selected timeframe.
Note - Click on Load More for your entire history to load.


You can choose to between the two searches on the left.

Search - allows you to find previously reviewed activity by searching by rep ID, email address or Broker. The search will return a list of all previously reviewed activity. Click into the activity to expand, this will display the newsletter, email, eCard, or social post, approval/comment trail with date/time stamps, and a list of previously approved articles.

Rep View - allows you to find a specific advisor by entering their Rep ID. The search will result in displaying the advisors entire Outbox, including pervious and outstanding activity.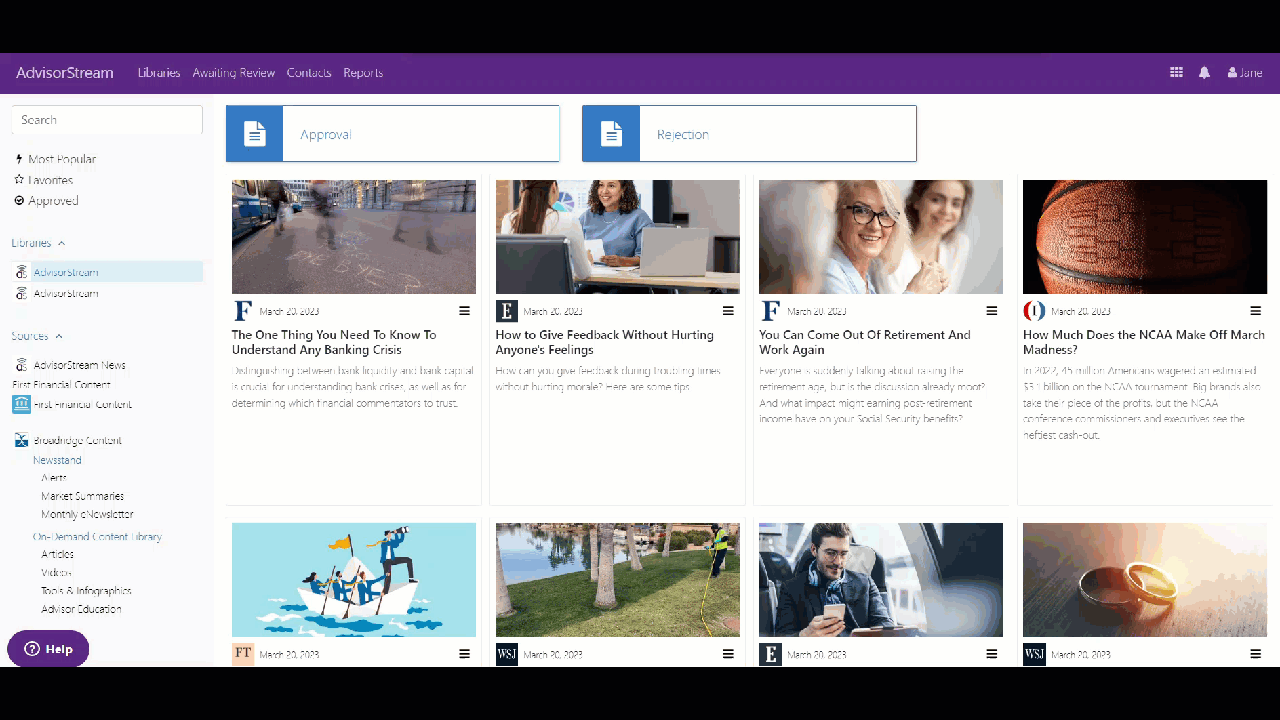 Related Articles