Your weekly suggested newsletter is automatically sent to All Contacts. However, you are always in full control over who receives your weekly newsletter.
1. Send to a Specific List [One-time]
If you are looking to change the list of contacts that will receive your weekly for a single week, you can do so by editing the recipients from the Newsletter Builder.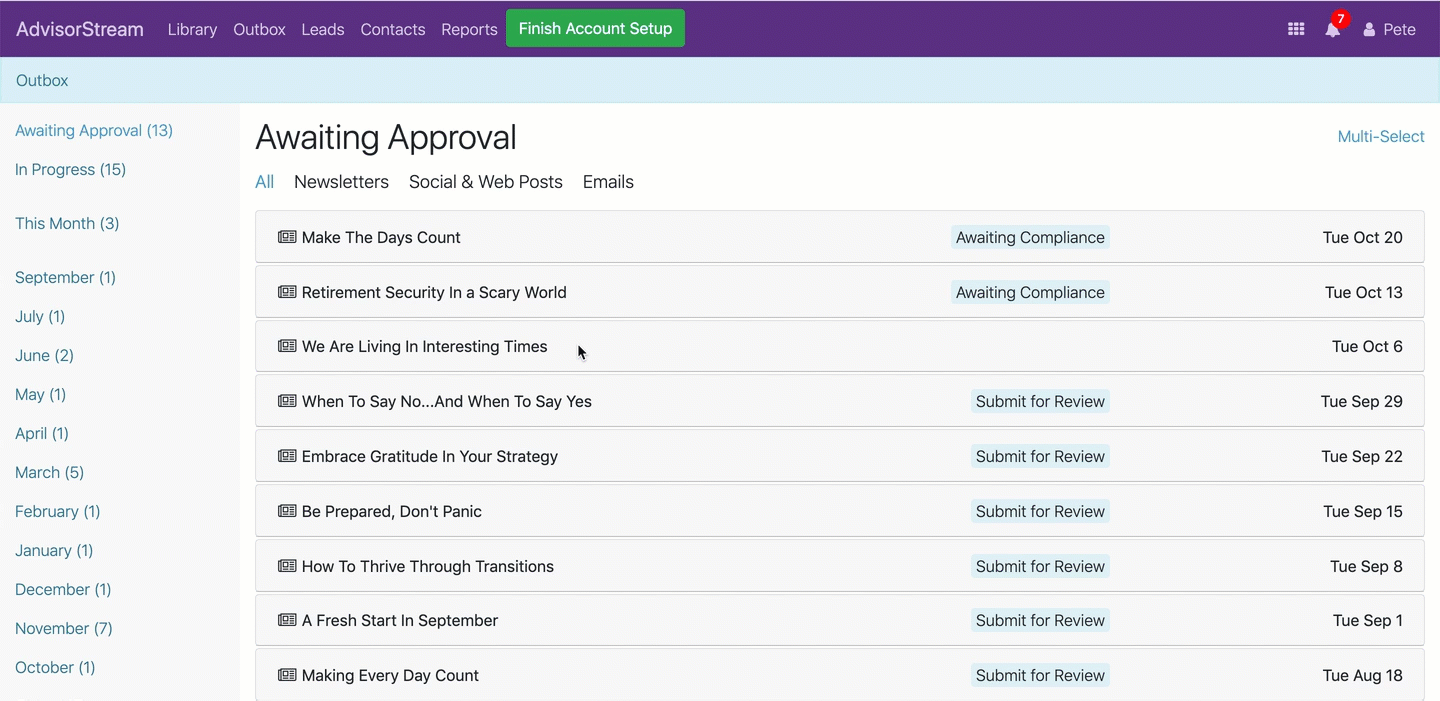 2. Auto-send List [Automatically Every Week]
You can designate a specific list, or multiple lists, as your Auto-Send list - this ensures that AdvisorStream will only send your automated newsletter to your auto-send list(s). For all remaining lists, you will need to send the newsletter out manually.