Once AdvisorStream has shared an article to your social media and/or website the record of this share will be saved in your Outbox. Find all previous posts by choosing the time period on the left-hand side. If you wish to remove a previously posted article from your social media feed and/or website you are able to permanently delete the post from your feed.

In this article, you will learn how to permanently delete a social share from your social media feed and/or website.
When it comes to a Website, Facebook or Twitter share you will be able to remove the posted article from your AdvisorStream Outbox. To do this follow the steps below:
Click Outbox

Click on the appropriate time period when the article was shared

Find and click the Title of the article you wish to remove to expand options.
This will display the article's custom message (optional), the posted destinations, and the number of views the article has received from the social network or website.
Click on the X beside the desired network you wish to remove the article from (website, Facebook, Twitter)
Finish by click Ok to confirm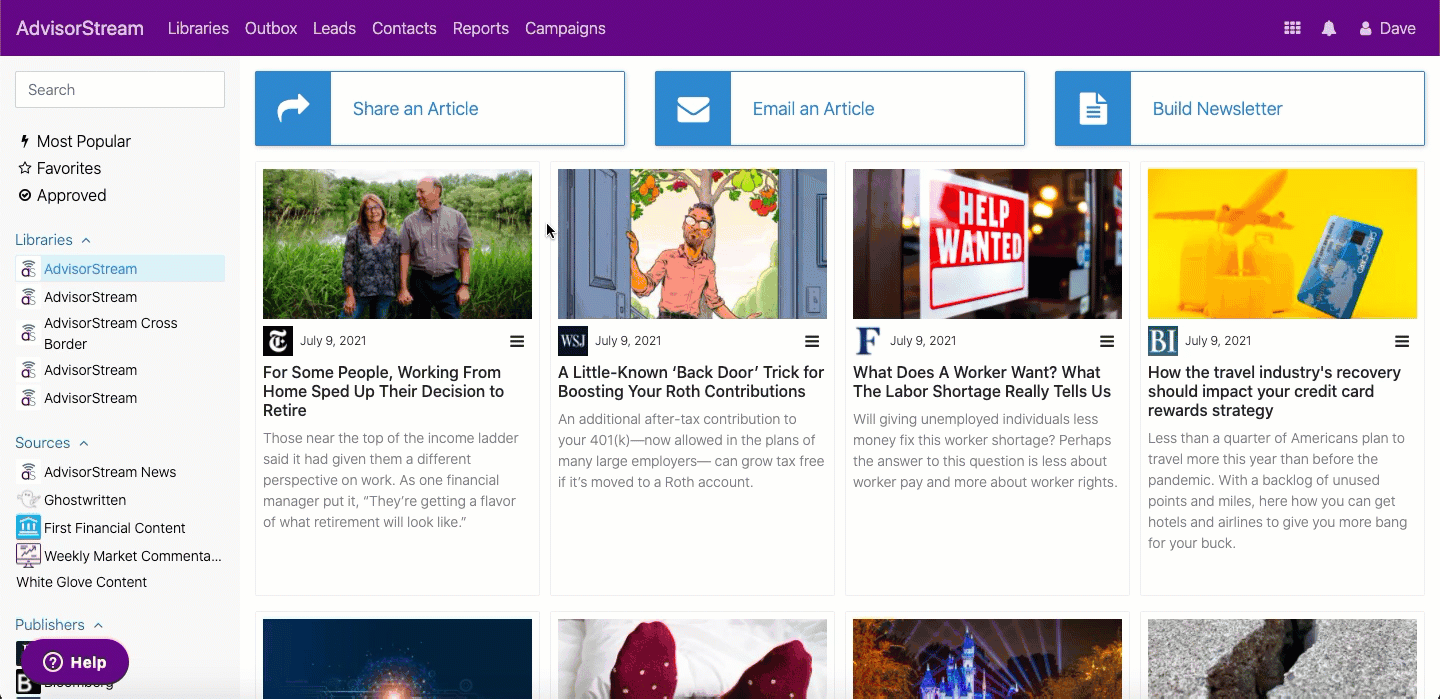 To remove an article posted to your LinkedIn, you will need to log into your LinkedIn account and remove the post from your activity. For instructions on how to do this, click here.
Related Articles: