The Outbox is where you can find a history of all past and current communications including newsletters, social media posts, website posts, direct emails, and campaigns. It also provides you with reporting information, allowing you to review and monitor valuable metrics and the performance of your communications.

In this article, you will learn what reporting is shown in the Outbox, how to understand and make sense of the information.


Newsletter & Direct Emails:
Click on Outbox

Click on the appropriate time period when the newsletter or email was sent

Find and click the title of the newsletter or email you wish to view the performance of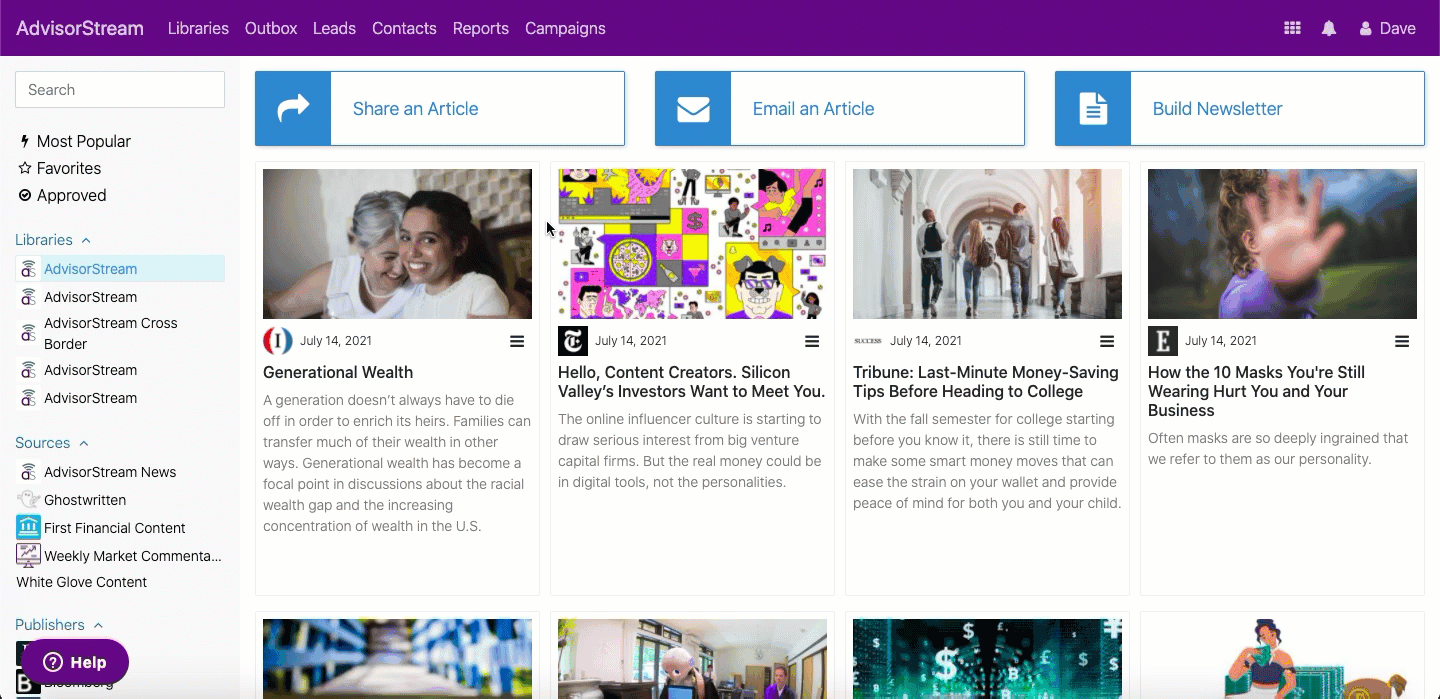 4. Navigate between the Newsletters, Articles, Opens, and Views tabs. You also have the ability to review the communication.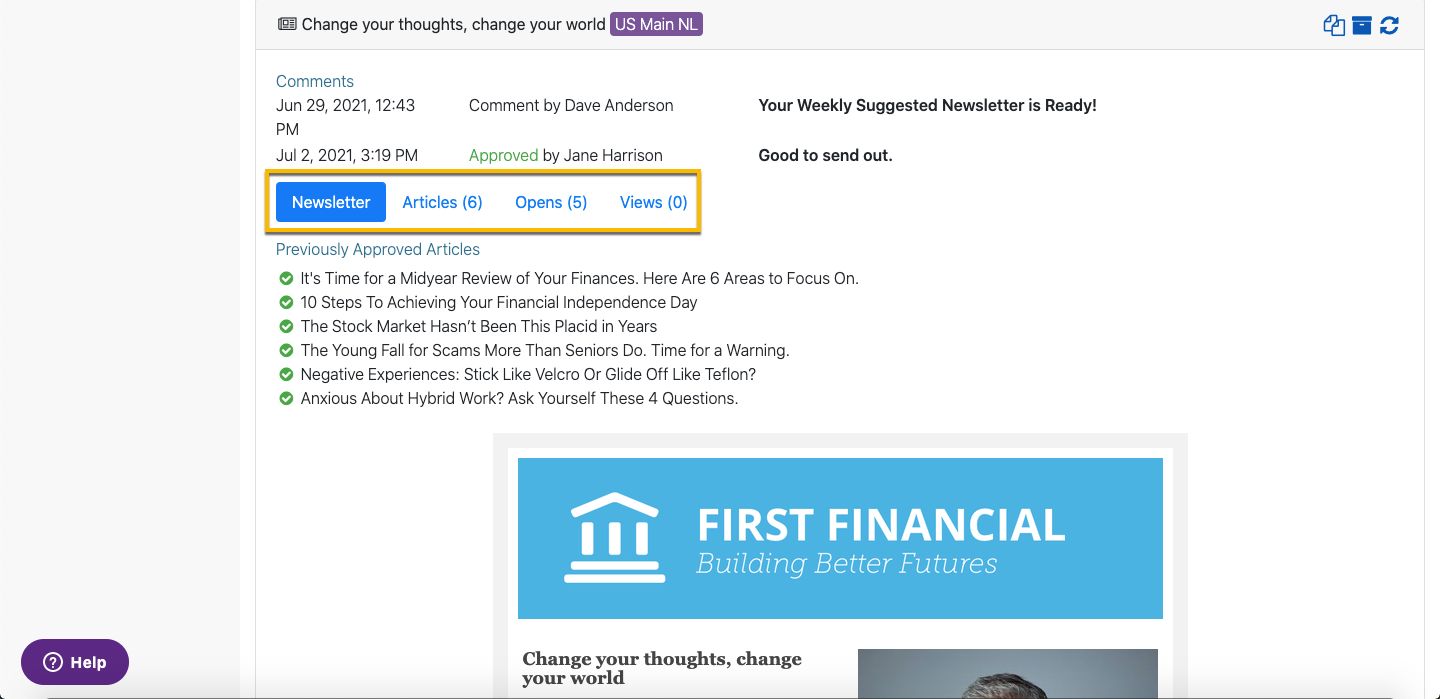 Newsletter - allows you to preview the newsletter.
Articles - allows you to review the articles included in the newsletter.
Opens - This will show you the newsletter email events and how many contacts fall in each category including 1) Sent, 2) Delivered, 3) Total Opens, 4) Unique Opens, 5) List of Recipients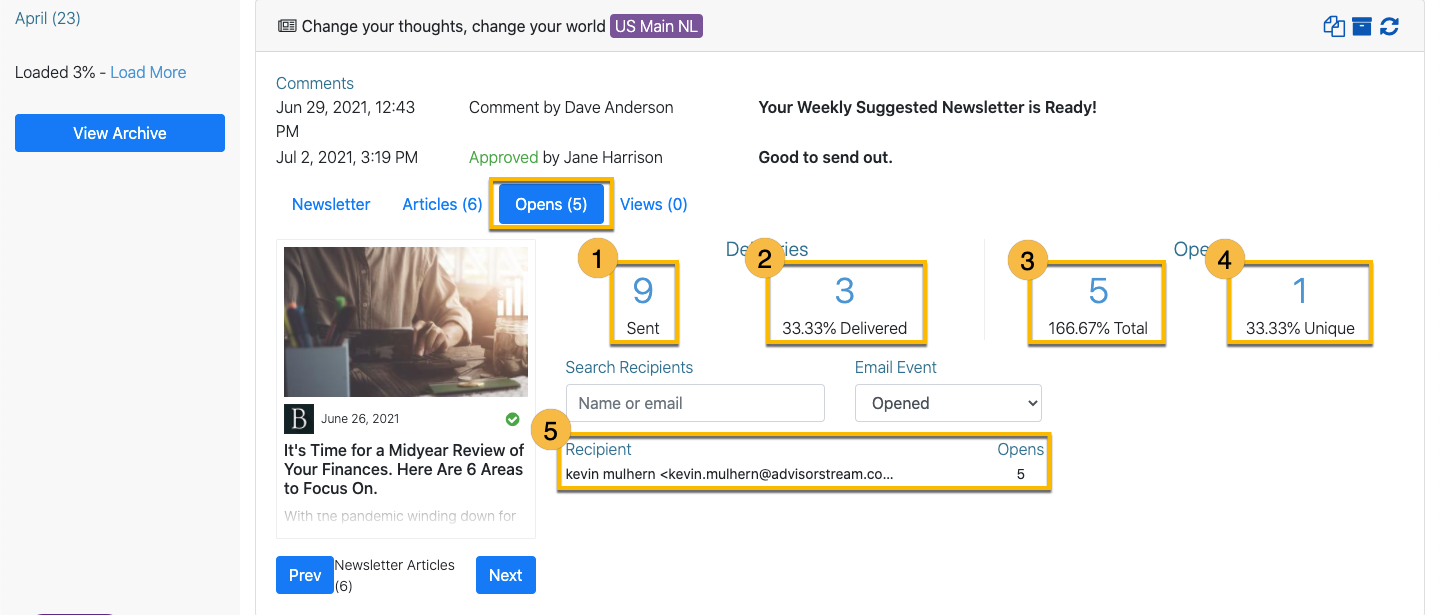 The Outbox reporting also provides bounce-back status reporting. This providing you with a better understanding of why the email was non-deliverable.

1. Click the Email Event drop-down and choose Bounced.
2. From the list, click on a specific individual's name or email address.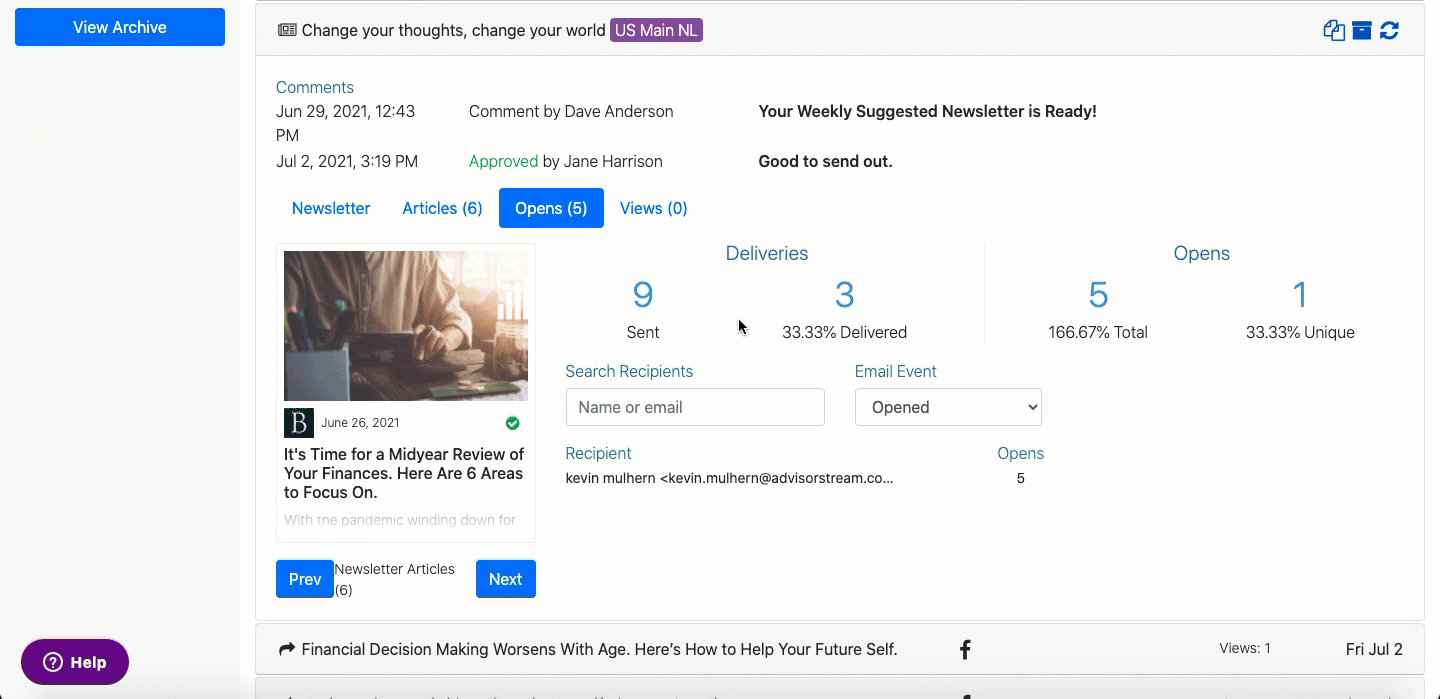 Views - This will give you a breakdown of how many investors viewed an article from the newsletter as well as how many total times each article was viewed. You can also see who viewed the article.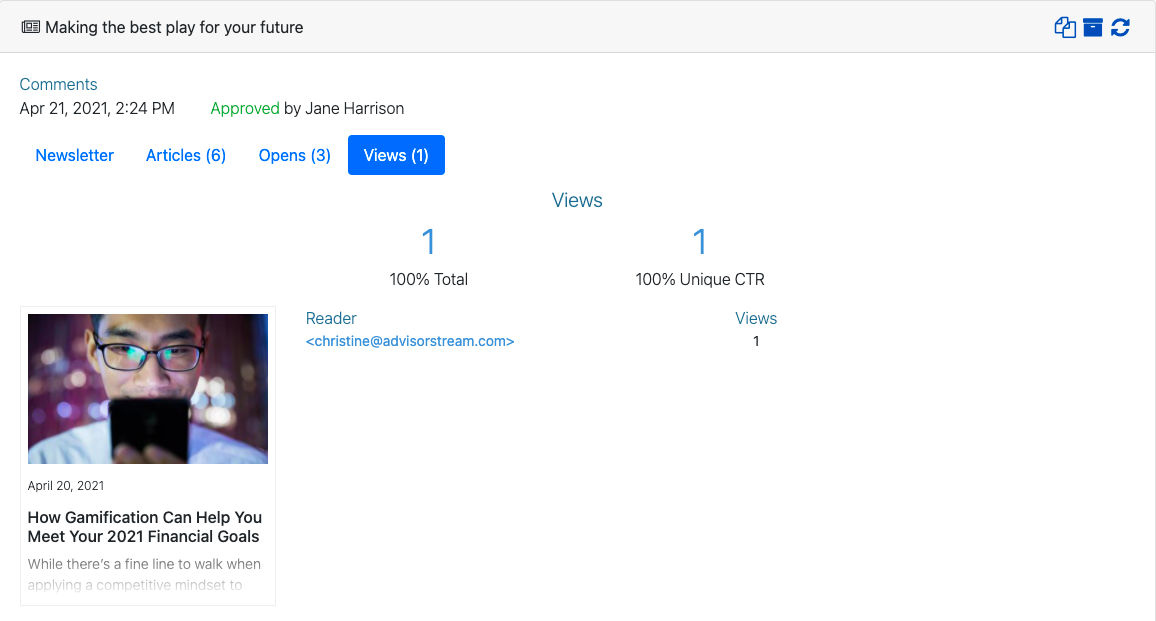 Note: Newsletter reporting is achieved after 6 months.
_______________________________________________________________________________________


Social Media & Website Posts
In the same way that you are able to view the analytics of your newsletters, you are also able to do the same for any of your previous social media/ Website shares. Locate the post by selecting the appreciate timeframe on the left. Then click on the article title to expand options.
Preview of the shared article
The custom message you wrote (if applicable)
The locations the article was shared to
How many views the article received by network


Related Articles: