Having an Archived folder allows you to store your communication and keep your Outbox organized, and easy to navigate.

In this article, you will learn how to locate your archived communications as well as how to add any communication you would like to the Archive.
1. From the Outbox., locate the past activity you would like to Archive
2. Hover your mouse over the date
3. Click on the Archive button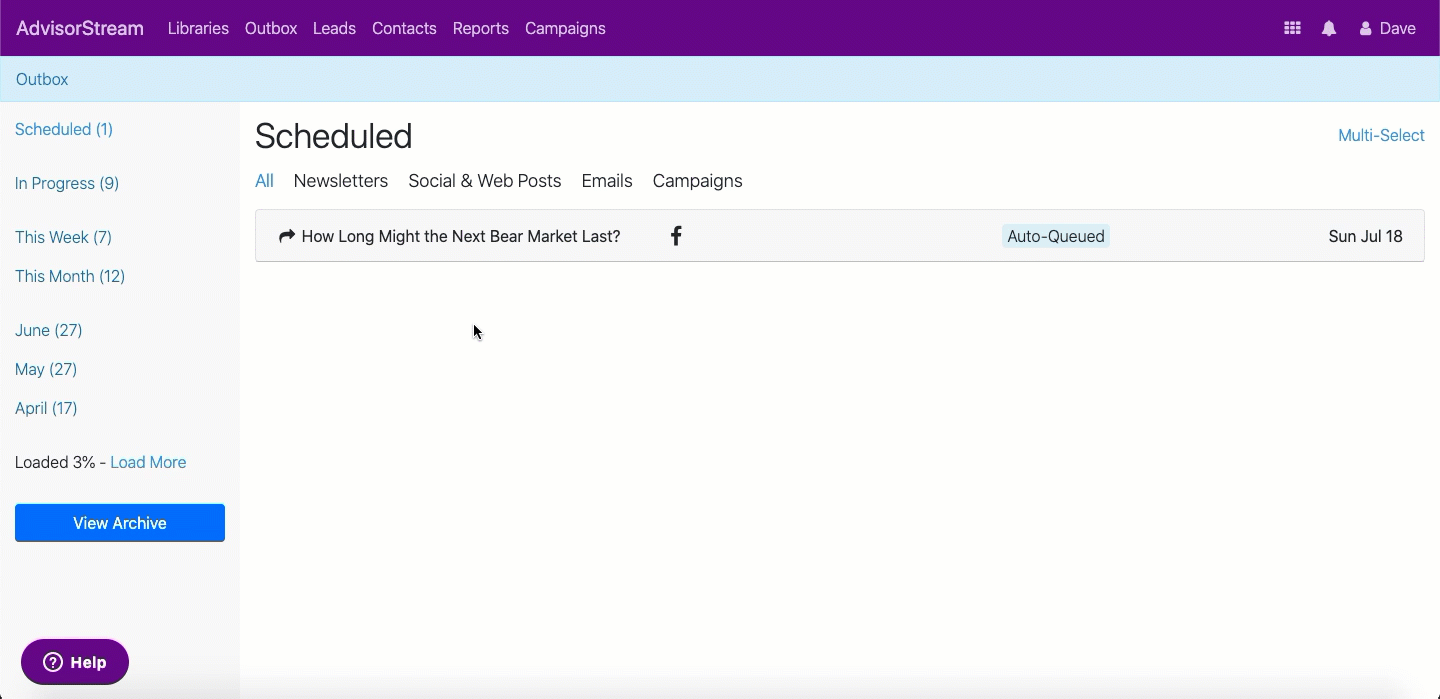 To locate your archive click the blue View Archive button on the left-hand side.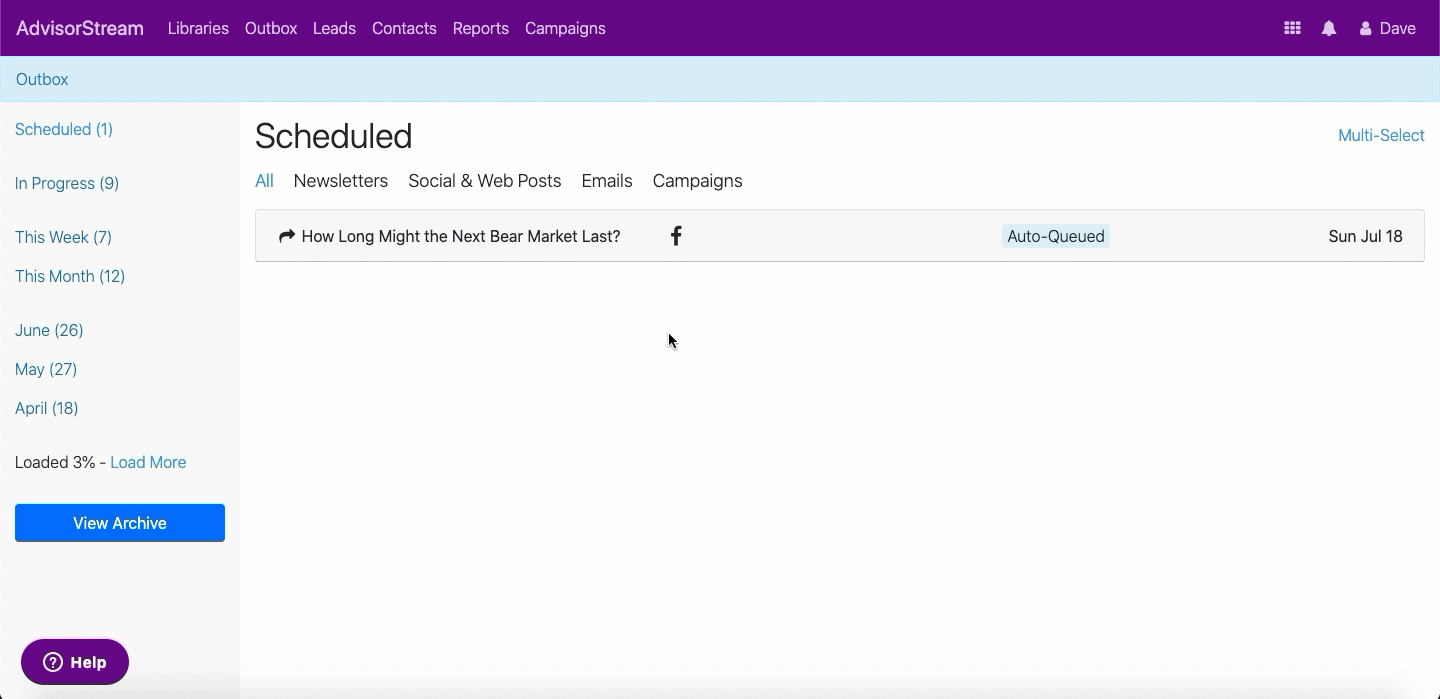 Related Articles: